THE KT20: THE PLATFORM THAT LIFTS YOU MORE THAN 20 METERS HIGH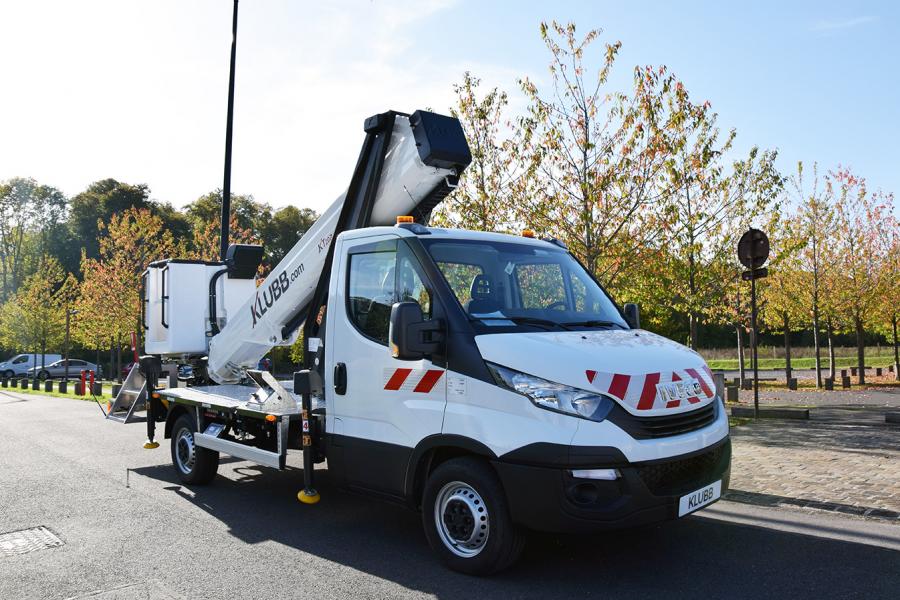 For more than 20 years, our engineers have been constantly innovating to bring you ever more effective solutions. The KT20, our latest model, benefits from all of Klubb's know-how and capacity for innovation. Here is a presentation of this new aerial work platform!
Exceptional features
The KT20 is an aerial work platform with a working height of 20.60 meters and a lateral offset of 12.50 meters! Thanks to its 4 extendable H-shaped outriggers, it allows an excellent contact with the ground.
An efficient basket
This new aerial platform can be equipped with a low voltage insulated full opening basket or a tubular basket that can hold up to 300Kg! Thus, you can rise to 20.6 meters from the ground with all the equipment needed for your work. Boxes can also be installed to store your equipment and optimize your movements.
Installed on chassis under 3.5 tons such as an Iveco Daily or a Mercedes 313 CDI, this aerial work platform is available for all holders of a B license!
We have shown you this new model in its light version, the KT20R, at the last international exhibition where we were present, the Bauma trade show in 2022!
Are you interested in this new Klubb lifting platform? Please contact us!