Can an aerial platform be used on a slope ?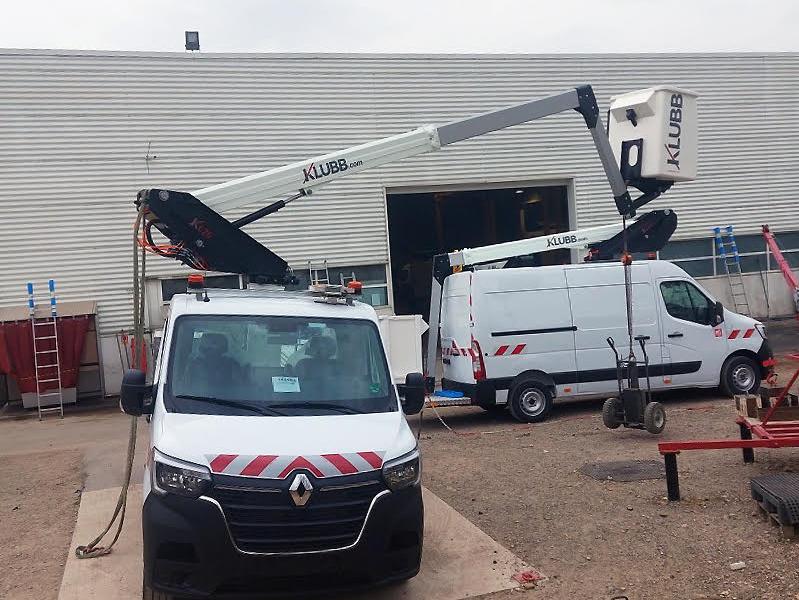 Mobile elevating work platforms (MEWPs) are designed to carry out work at height. There are 7 types of aerial work platforms, each with its own specificity. To make the right choice when using your aerial work platform you must analyse your site environment. Indeed, it is important to adapt your machine to the terrain on which you are working. For a sloping site, you can use :
A spider platform allows you to work in areas that are difficult to access with its stabilisers, but be careful with this type of MEWP, it is important to ensure that the ground is stable.
An articulated boom lift is much more suitable for unstable and sloping terrain. Very versatile, the articulated boom allows you to go over obstacles but will have to be transported to your site and will not be able to move autonomously autonomously on your sites. Beware also of their low centre of gravity which increases the chance of tipping.
A scissor lift whose main advantage is its compactness but which does not allow to work with an offset.
A bucket truck, which remains by far the most versatile solution for outdoor work. Directly installed on a carrier, you can move around the work area. They allow you to work at height and to move sideways to access the most difficult working areas.
Without stabilizers, they save you time because it is not necessary to deploy them for each operation. The use of outriggers is the best option, giving you the ability to deal with the most damaged terrain.
Klubb aerial work platforms are not only versatile, but also have excellent technical features that make them suitable for difficult terrain. The Klubb K range gives you the possibility to work safely at height on slopes of 8.5° lengthwise and 2.86° sideways.
In addition, the Pick up versions allow you to access the most damaged terrain. With A-stabiliser or by using the stability of the 4 wheels as a contact point thanks to their reinforced suspension, we ensure the best safety for your skilled operators.
Don't hesitate to ask for a demonstration, there is nothing like a real-life situation to show you the capabilities of our aerial work platforms.