Operator Comfort in Aerial Platforms: A Key to Safety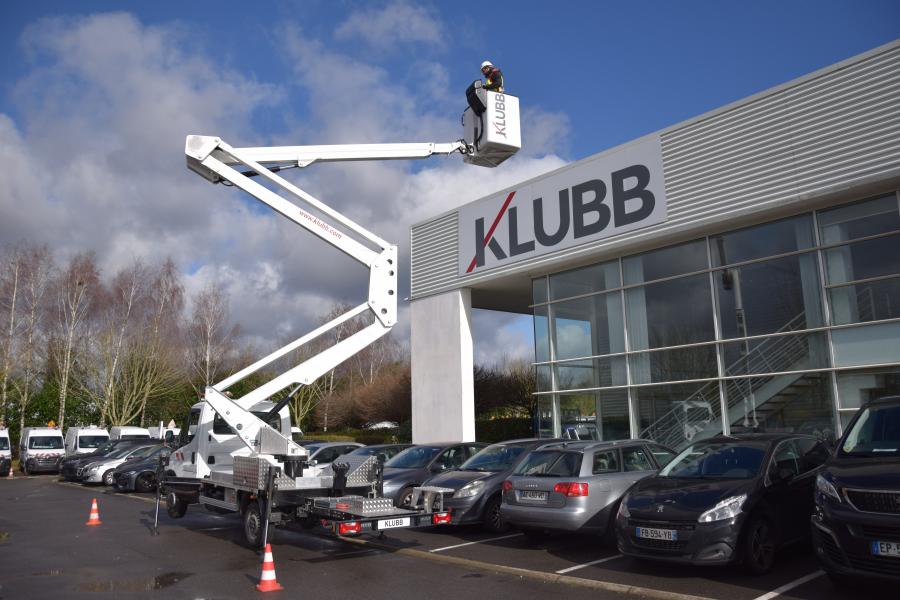 Aerial platform operators are akin to superheroes. Working at heights, they face unique challenges and must contend with various risks. It is imperative to ensure that their risky work is made as secure as possible. One way to achieve this is by enhancing operator comfort when using an aerial platform. At Klubb, we recognize that investing in operator comfort can have a significant impact on their safety and productivity.
We will now delve into the importance of comfort for aerial platform operators in order to minimize injuries and accidents caused by fatigue and discomfort.
Working at Heights: Risks Requiring Special Attention
Working in an aerial platform can be likened to an adventure at high altitudes. Similar to explorers, operators face risks that demand special attention. Here are a few examples:
Fall hazards: Depending on the height of the basket, a fall can be fatal for the operator.
Fatigue and discomfort: Fatigue and discomfort can affect concentration and responsiveness.
Lack of concentration: Reduced concentration leads to decreased vigilance and a higher likelihood of costly mistakes.
When Comfort Takes the Helm: First-Class Safety and Productivity
Operator comfort in aerial platforms is much more than a mere luxury. It directly impacts their safety and productivity. Here's why:
Impact on work performance: Ergonomic and intuitive controls, a spacious and insulated basket will undoubtedly affect the operator's work. The less they have to worry about details that hinder their work, the more focused and productive they will be.

Reduced physical and mental fatigue: An aerial platform designed with ergonomics in mind to make work at heights enjoyable ensures that the operator's body is more rested, less prone to stress and tension. They will be less fatigued at the end of the day, and their movements, even repetitive ones, will be safer.

Accidents that are "almost" unthinkable: While operating an aerial platform always requires unwavering attention, an operator who is more relaxed in their actions and decisions will inevitably steer clear of potential dangers. Inattentive errors will cease to exist, and damages resulting from these risks will be averted.
Investing in the comfort of aerial platform operators is not just about well-being; it is a forward-thinking strategy that spares you, as an employer, from facing damaging events for you and your company.
Don't Neglect Training
Operator comfort in aerial platforms also involves providing adequate training. By acquiring knowledge of machine handling, safety rules, and risk prevention, operators will be more confident and capable of working serenely.
It is important to note that training for using aerial platforms should not be limited to "beginner" operators. Even experienced operators are recommended to undergo these trainings as a refresher. While having confidence in one's skills is advantageous, it can also lead to negligence with severe consequences.
Key Takeaways
Operator comfort in aerial platforms is a vital factor in minimizing work-related injuries and accidents caused by fatigue and discomfort. By enhancing comfort, you improve performance, reduce fatigue, and increase concentration.