What are safety precautions when using boom lifts?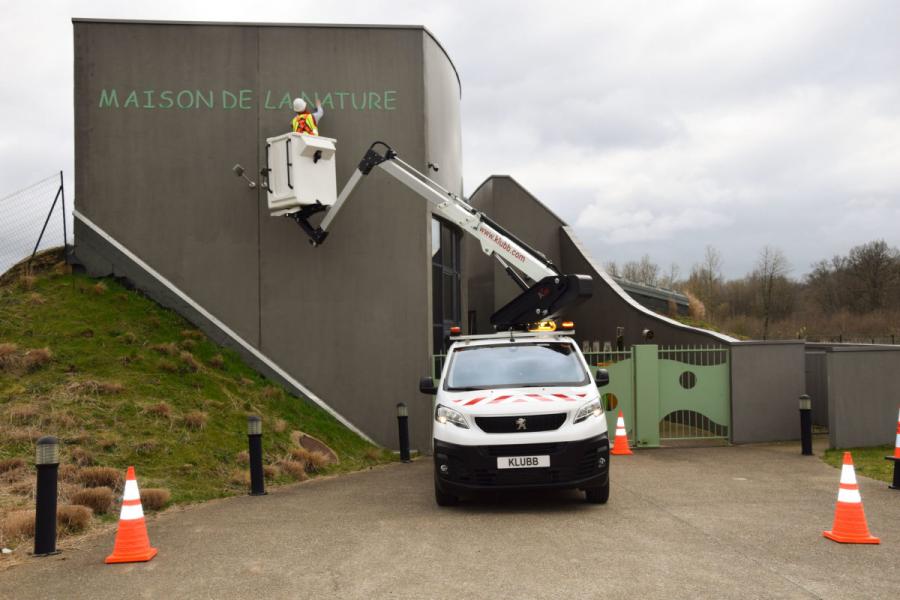 A boom lift is a safety machine allowing work at height, commonly referred to a Mobile Elevating Work Platform (MEWP). The Klubb company designs a large selection of models in order to fit with the requiement or many different activities such as telecom, CCTV or street lighting installation and maintenance, which allows rapid interventions in places that may be difficult to access. Designed to safely accommodate one or more operators in their basket, the aerial platforms can replace traditional scaffolding and are a real spare of time. Despite their ease of use, it is necessary to follow several rules.
Here are the 10 safety precautions when using a boom lift which are important to know and respect !
Often times, carelessness, lack of vigilance or inadequate training can lead to accidents. It is therefore important to remain vigilant !

Train and verify the driving skills of its operators

The interventions must be carried out by people who have received training in the handling of aerial work platforms. Even if the a safe driving aptitude certificate is not mandatory it is strongly recommended to have it before working at heigt.

Inspect the machine

It is essential to walk around the machine in order to detect any possible problems. Do not hesitate to use the checklist made available by the International Powered Access Federation (IPAF).
With a vehicle leasing, it is also important to check that the documents of the vehicle are in your possession.

Make sure the work area is secure

It may happen that the working environment presents more risks than the platform, pay attention to tree branches, electric cables …. As you work outside, be especially vigilant to the power of the wind. Read our article about it: When is it too windy to use a boom lift ?

Take care during work on public roads

It is essential to plan your work on public roads. As soon as you work in an urban environment, it is always important to ensure your safety but also be vigilant for others! Be visible! Manage traffic!.. are only examples, follow the IPAF advices.

Do not use a basket for handling !

Aerial work platforms are only intended for lifting people and tools at height ! In no case they are designed as handling equipment. They should therefore not be used as cranes to move objects or materials.

Respect the payload of your equipment

For each type of boom lifts, there is a limited number of operators who can be present in the basket and therefore a maximum payload. This payload is indicated by the manufacturer, keep informed !

Respect your equipment's built-in safety devices !

The safety devices integrated into your boom lift have been designed for your safety. The override functions should only be used in an emergency and can be found in the user manual.

Protect your whole body during work at height

We recommend to use all PPE, personal protective equipment, to protect the operators. In general, the whole body can and should be protected during work at height in an aerial platform. Read our article about ladder belt to know more about PPE.

Your platform model must be suitable for the work to be done

Your equipment should match with the work to be done, max. working height / max. lateral outreach / capacity / rotation…. For example if you need to work outside of the basket this is not the equipment you need. It is sometimes hard to choose the right solution, do not hesitate to consult our team they will give you the best advice.

Do not ignore any of the above safety instructions !

All the safety precautions when using a boom lift that we have just mentioned must be respected. Whatever the immediacy of your project, the most important is the safety!

Because of the height that they can reach, accidents involving aerial work platforms are always very serious. Keep in mind that a good compliance with safety rules significantly prevents the risk of accidents !

We also advise you to stay up to date with the manufacturer's safety informations and user manuals. You will find many tips and recommendations in our FAQ (Frequently Asked Questions) section.