HOW TO AVOID THE RISK OF FALLS WHEN USING AN AERIAL PLATFORM ?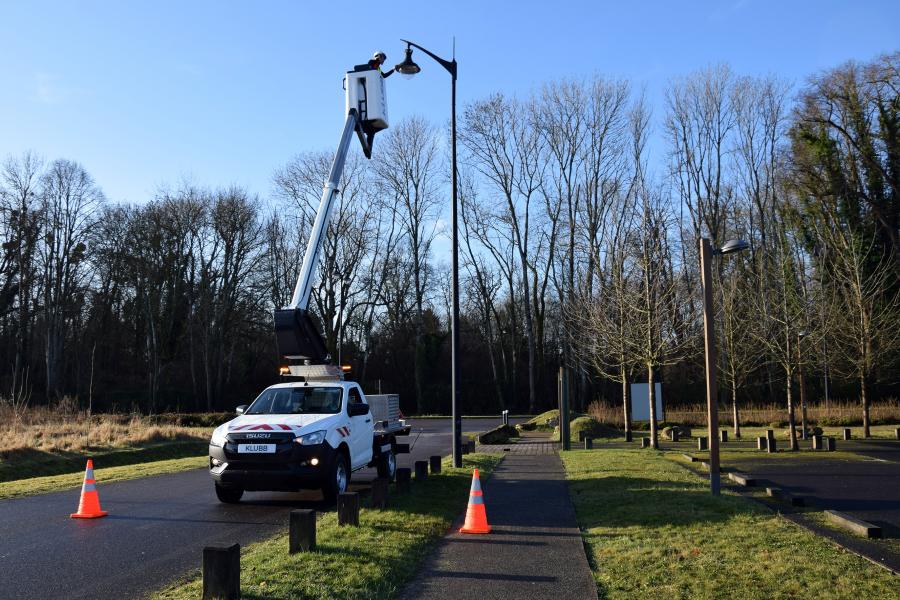 Today, Aerial work platforms are the most reliable solution for working at height: it allows the multi-way lifting of a workstation while ensuring the safety of the people being carried. However, to avoid accidents and reduce the risk of falls as much as possible, some rules must be carefully observed.
👉 Regular inspections and checks of your vehicle and its platform are very important to prevent the risk of falls. A deficient device, such as a non-compliant anchorage for example, is one of the main reasons of falls. To find out what you need to check, we suggest you to read our article: The checklist before using a cherry picker.
👉 For the optimal and safe use of a van-mounted aerial work platform, two people are required: one person at height who operates the platform and one person to guide, assist, secure the workplace and alert the emergency services in case of need.
👉 The use of Personal Protective Equipment (PPE) is mandatory for the worker in the basket but also for the one who remains on the ground. The safety harness must be up to standard, in good condition, correctly adjusted to the operator's morphology and always attached in the basket, even when it is not at its maximum height.
👉Once at height, the operator must never attempt to leave the basket. The door must remain properly closed so that the basket can always ensure its role as a safeguard.
👉 The training of all operators is a good way to reduce the risk of falls. Teams should be trained on all inspections, correct use of the aerial platform and safety rules.
Do not take any risks and do not hesitate to contact our team if you have any questions!