Live line working developpement in Russia highlights the insulated platform E14P capabilities !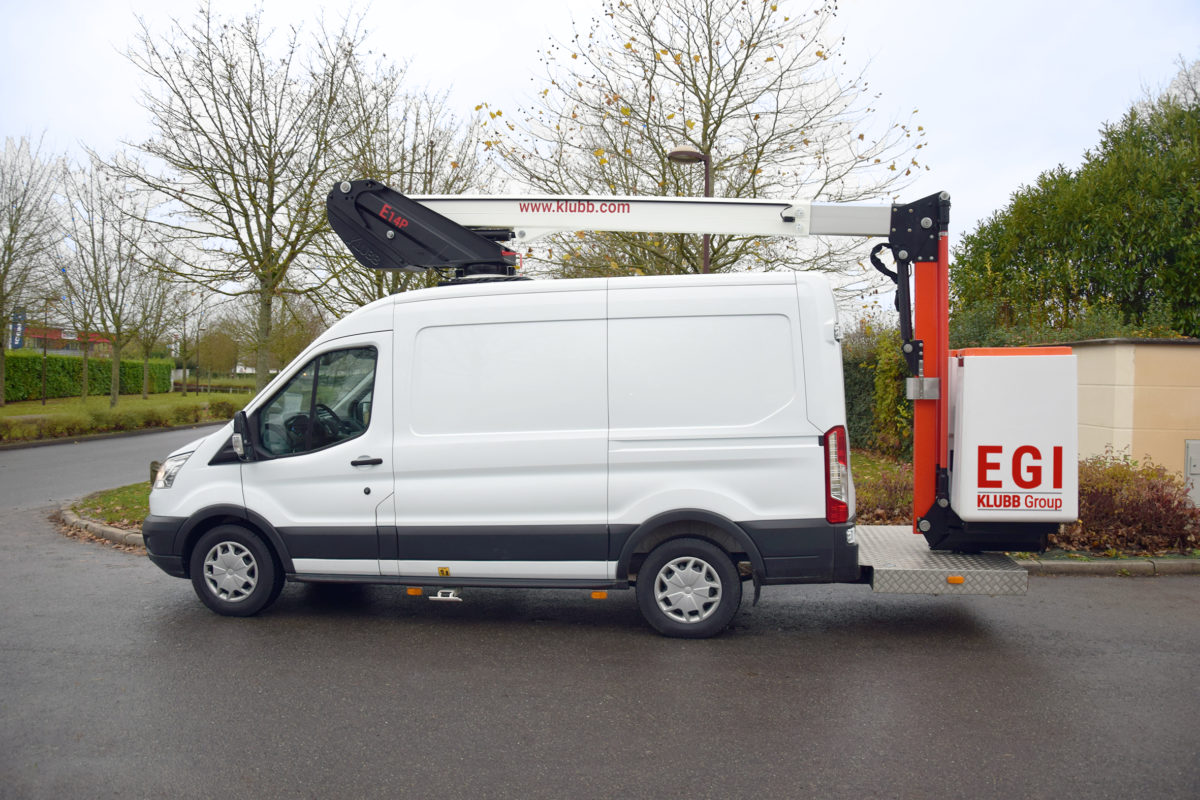 Safe Technology, our partner in Russia,
is developing the sales of the E14P insulated platform!
The evolution of high voltage live lines work in Russia allows our distributor, Safe Technology to impose the EGI-Klubb Group E14P insulated aerial work platform as a reference for this type of work. Let's find out together how our partner promotes our products.
The Russian Compagny Safe Technology is well known. Founded in 1995, they have solid skills in vehicles transformation and distribution. Their experience in vehicle conversion and the sale of different lifting and vehicle arrengement technologies make them the ideal distributor for Klubb products. It is therefore quite natural that they become our exclusive distributor on February 2019. Clients working in various fields use their services in Russia. They therefore have solid skills in the fields of energy, construction, telecommunications networks, public lighting, railways, parks and forests to list but a few…
High-voltage power line market accelerates in Russia
By focusing more specifically on the live line working market in Russia, we see a growing evolution emerges. Since 2020, the regulations dedicated to the work of fitters on 0.4Kv and 10Kv live lines have been evolving and require working with more reliable equipment. Three training centers dedicated to the training of specialized electricians have already opened in the country with the aim of training employees of energy companies.
Safe Technology immediately understood the challenges of such a transformation.
The E14P Insulated Aerial Work Platform on Van is the dedicated vehicle to this type of work
Designed with the EGI-Klubb Group latest generation of insulated arm, this compact van lift model is insulated up to 46 kV, perfect to work on the 0.4Kv and 10Kv live lines in city and cottage settlements. This is a real asset for urban work on distribution live lines. The chance to repair electrical wires, replacing insulators, dead end insulator strings retrofit, jumpers connection, connectors or lugs clamping in good conditions are guaranteed with this vehicule. For off-road work, the company is ready to install these platforms on a 4×4 chassis. Especially as Safe technology is able to increase stability by providing outriggers designed, manufactured and installed directly in their factory. The E14P boom lifts is covered with insulating resin and fibre glass. It can reach a working height of 12,5 metres to 14 metres.
The best live line Aerial Platforms for working with ultimate bare hand method !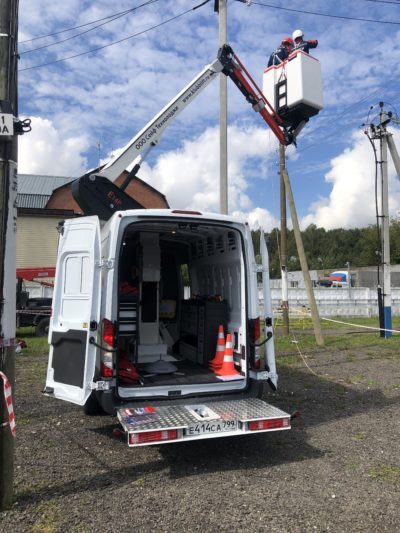 To meet this strong demand Safe Technology has it own factory with a design and engineering office. 700m2 dedicated to the assembly of lifting arms on ISUZU Elf 8.0 vehicles. Safe technology therefore buys the E14P insulated nacelles in pod kits, their assembly is carried out by 12 employees.
Klubb is of course always available to help them with technical problems.
Safe technology actively continues to promote EGI-Klubb Group's E14P insulated platforms
In the past month, Safe Technology participated in two exhibitions. One of them was precisely dedicated to safety work on live lines. Topic concerned the presentation of insulated tools and protective equipment for assemblers. During this exhibition, our distributor presented the E14P and the visitors showed their great interest! Other events and trainings are already planned by the team they will continue to present the Klubb product range as often as possible.