KLUBB's truck-mounted lifts: The Xtenso range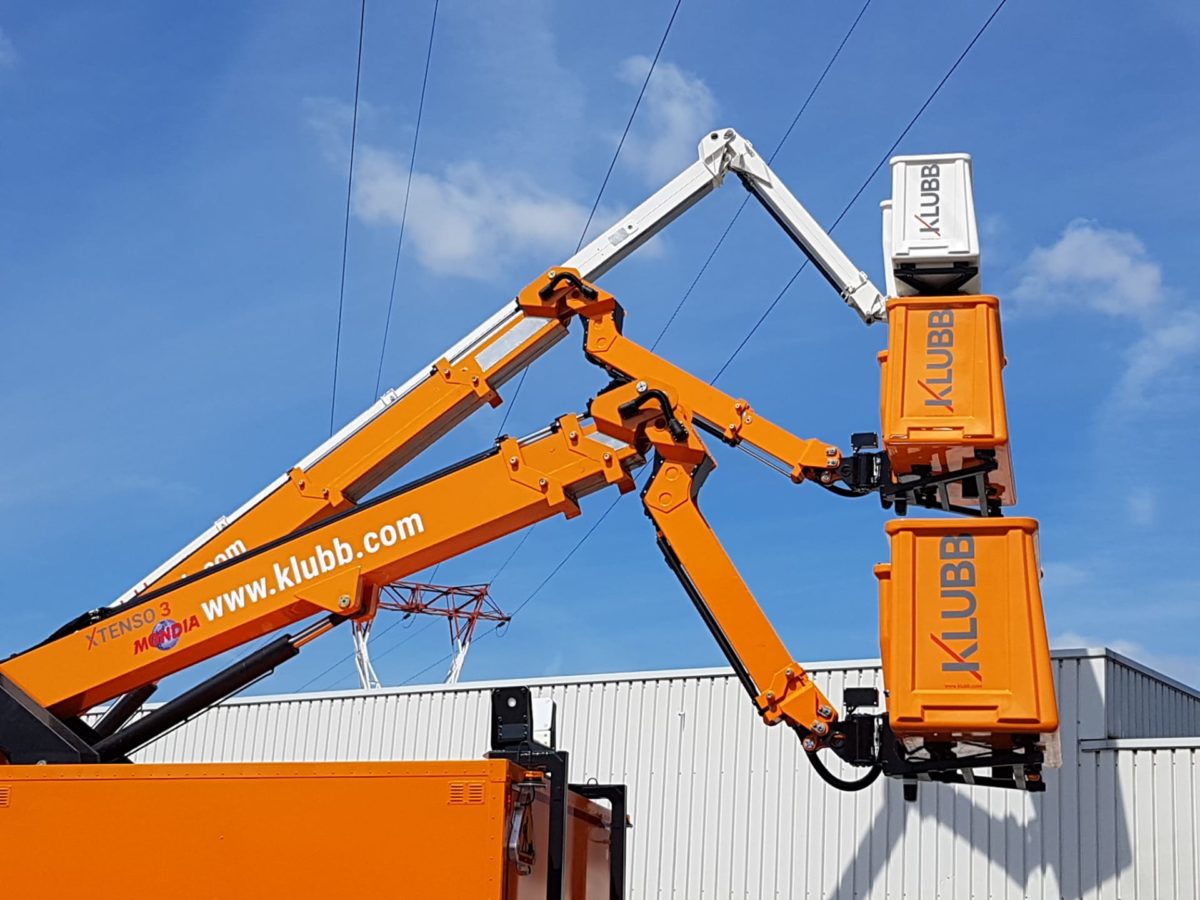 New Klubb truck-mounted lifts for maintenance on Belgium motorways
Mondia, our main dealer in Belgium Wallonie, has received an order for several truck-mounted lifts. The client is active in the installation and maintenance of electrical networks and the company landed a contract to care for the motorway networks in Belgium for the next 20 years – Congratulations to them!!
Now, some weeks ago, Mondia delivered the first two Xtenso 3 to its client and two Xtenso 5 will follow. Therefore, the Klubb aerial platforms on trucks will be on the road to replace all the lighting with LED-lamps on the Belgian motorway network.
Visibly on the pictures, one advantage concerning this Xtenso 3 truck-mounted lift is a workshop as well as an aerial platform. There is enough storage room for all work equipment and furthermore, space to prepare your work. Mobitec as multi-specialist bodywork company can provide fitting furniture to fit your requirements. Simply, it is safe and easy to work if you keep your workshop organised and tidy.
Also, the general specifications of this model of truck-mounted lifts are outstanding. The truck-mount allows you to reach a working height of 18.50m and a large offset of 13.90m. The outreach comes with a constant 280kg basket capacity, including during use of the telescopic function ot the articulated jib. Therewith, you are flexible to intervent. All the movements of the platform can be proportionally controlled . This feature provides an ease of use which is highly appreciated by the operators.
The client ordered as well two Xtenso 5 on trucks as they need them for interventions on posts of central motorway bollards. This model is specially intended for such kinds of work as it is sometimes necessary to have additional height and a significant offset. With a lateral outreach of 20m, the Xtenso 5 platforms are the perfect choice!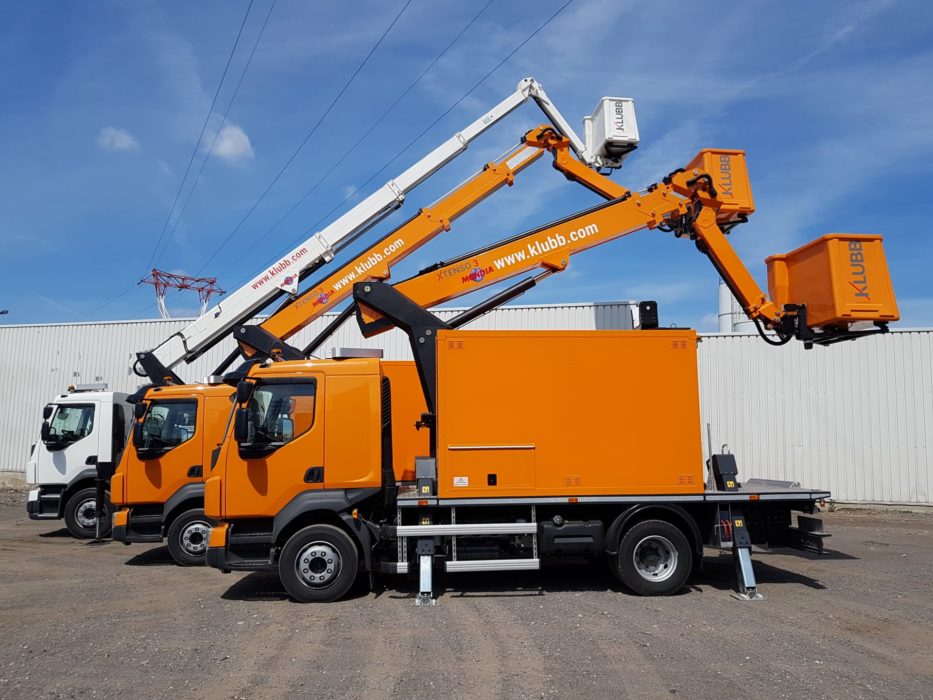 Mondia Wallonie, one of our first partners
"My customer chose Mondia and therefore KLUBB's truck-mounted lifts as in comparison to other aerial platforms in this sector, they were convinced by the outstanding specification of the Xtenso range and its good reputation on the market. Moreover, other users of KLUBB's vehicle-mounts shared their positive experience with them. Also, we will provide them an efficient after sales service to support them anywhere, at any time with any issue.", tells us Thierry Pirenne, the CEO of Mondia Wallonie.
Mondia Wallonie was one of our first partners when we launched the activity activity some years ago. Since then, we are working close together to grow even more.
So, thank you Mondia, for years of good cooperation and for sharing the story with us!
If your company is also interested in being part of our distributor program, do not hesitate to contact us. We will be glad to get to know you and your business better!