The GELEV Group announces the opening of a van-mounted aerial platform factory in France
The GELEV Group, the French market leader in vehicle-mounted lifts, has started manufacturing its own range of van-mounted aerial platforms under the KLUBB brand.
The GELEV Group, a multi-specialist bodywork company is adding a new dimension to its global offering with its KLUBB range of van-mounted aerial platforms. The range is both designed and made by GELEV Group in France. It aspires to become the European leader in this sector and is actively seeking distributors across the continent. Established in 2001, GELEV Group can call on 15 years of experience gained as the market leader of vehicle-mounted lifts in France.

Its new KLUBB range of aerial platforms was created thanks to the engineering expertise of its dedicated seven-strong design team.
The first production line in KLUBB's eco-friendly 20,000m² factory is already operational and five new models from its van-mounted platform range will be available from the beginning of 2016.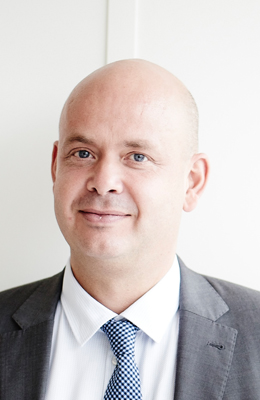 "GELEV Group owes its success to a policy of diversification and ongoing innovation. Producing our Aerial Platform models in France allows us to be closer to the European market and to offer products tailored to the challenges of working at height," says Julien Bourrellis, President of the GELEV Group. "We can offer high quality products, customized for each of our clients, at the best prices and with short delivery times. These strengths will enable us to quickly position ourselves as a major player in the European market."
In order to meet these objectives, the GELEV Group is in the process of building a network of distributors across Europe.
"We aim to quickly develop a strong network of resellers throughout Europe. We want to build long-term relationships with companies interested in a successful partnership with an innovative and experienced platform manufacturer".
KLUBB is a wholly-owned subsidiary of the GELEV Group.