Our latest hybrid and electric-powered access equipment models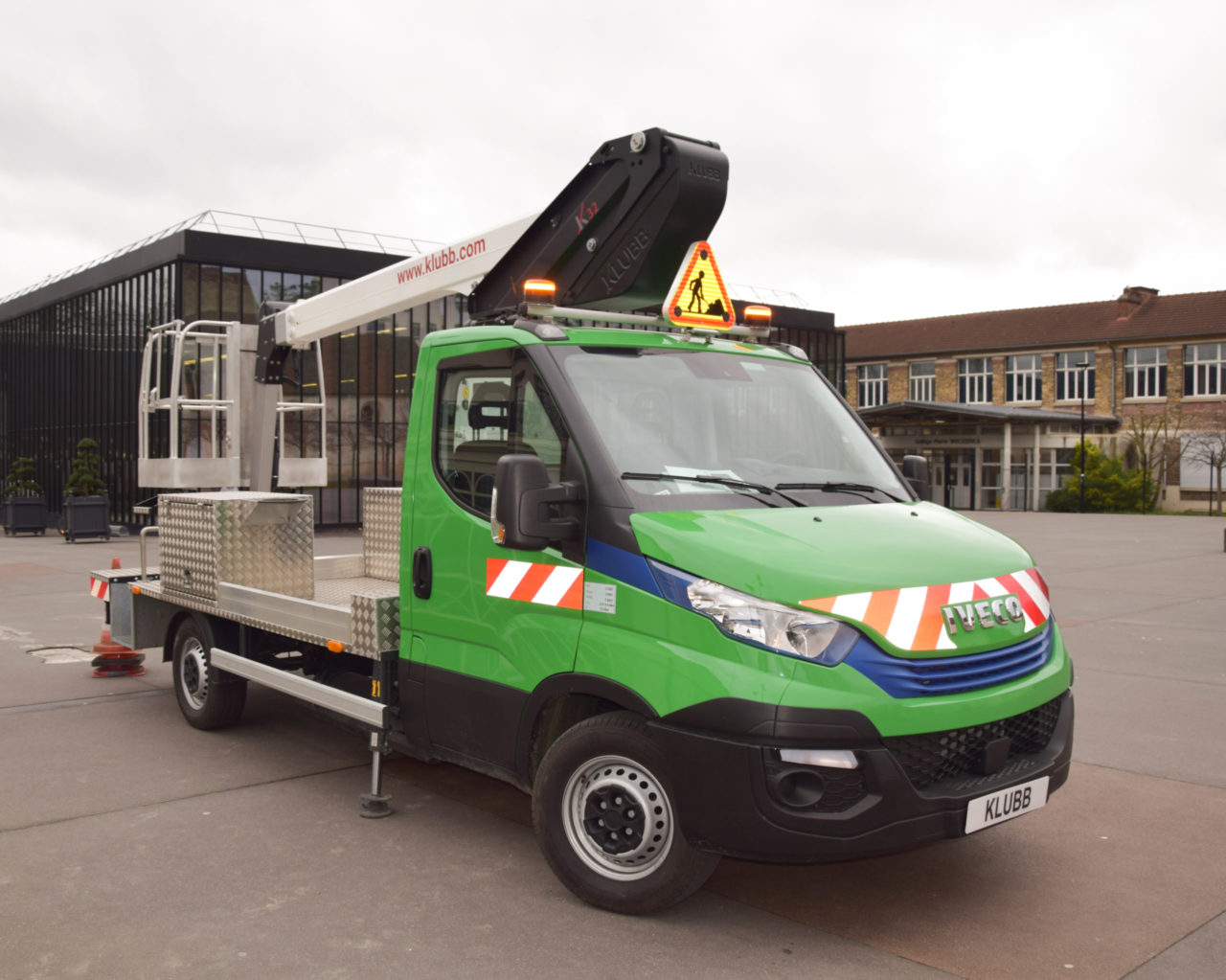 100% electric access equipment models

Our flagship product is the K20 on a Nissan env200; this conversion has a 10m working height, a 1 man basket and no outriggers on a minivan. The main advantage of this access equipment model is a firm purchase without battery rental at a very reasonable price with a range of 200km on the road.
We have another solution that works well for narrow or pedestrian access: the K20 on Goupil G4. This access platform is distinguished by its ability to work in exceedingly small spaces thanks to a vehicle width of 1.5m.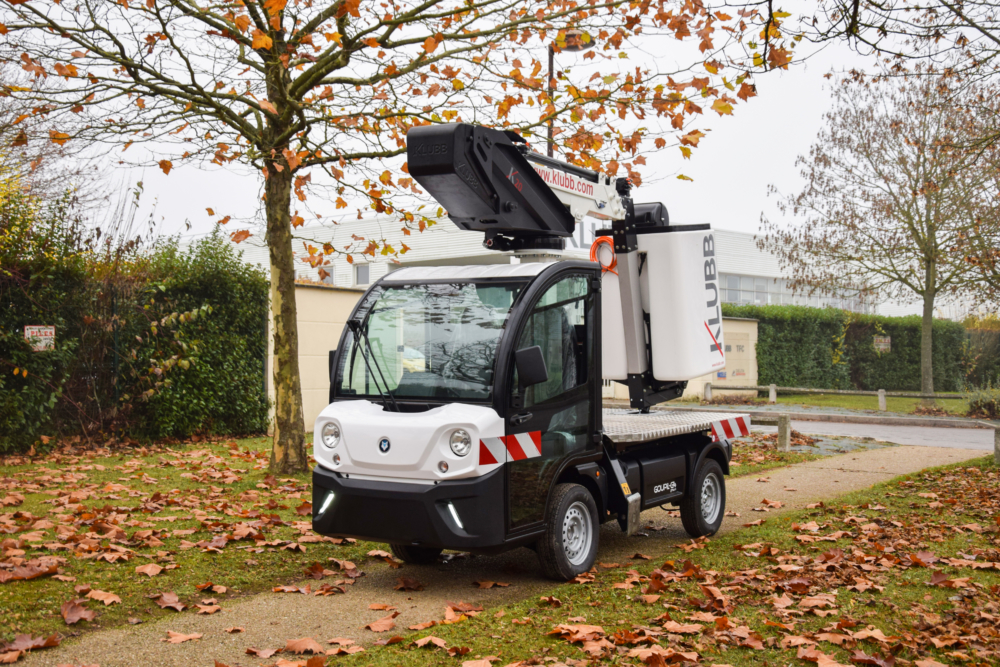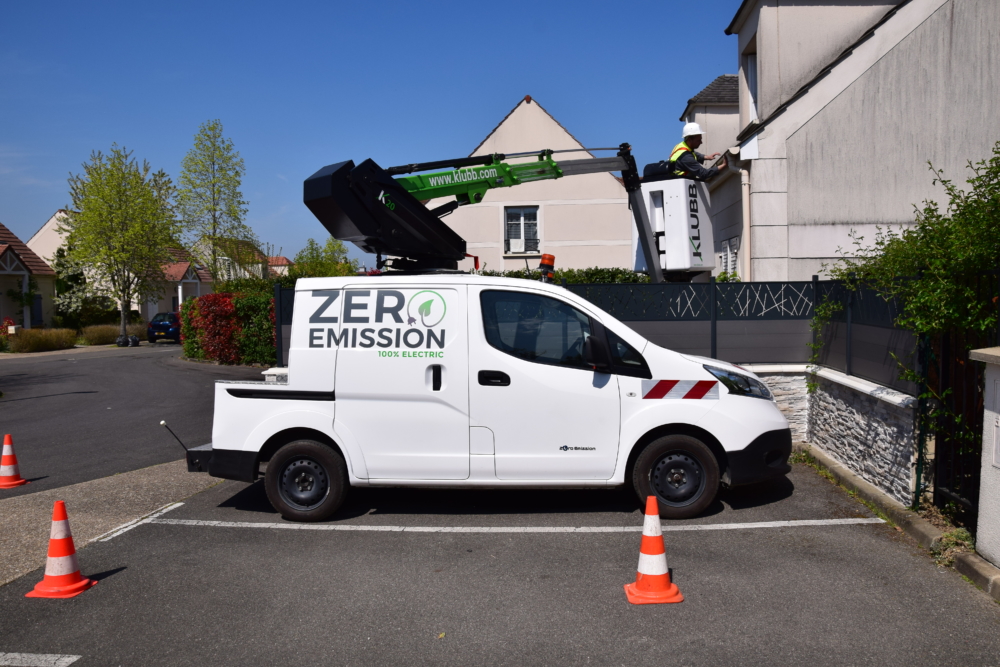 These electric access equipment models are already well known in the market as you can see in the press:
Klubb K20 urban truck
Klubb K20 on a Goupil G4 chassis: "the aerial lift is ideal for cleaning and maintenance companies working in pedestrian precincts or residential areas, given that it emits no emissions and is virtually silent in operation." Vertikal.net
Electric launch from Klubb
"A fully-electric lift mounted on a cutaway Nissan eNV200 van" […]"designed to be environmentally friendly and very compact, it operates without noise or diesel emissions, and is therefore suitable for work in urban areas, including street lighting and green space maintenance or video-surveillance system installation. It has a working height of 10m and outreach of 5m." Access International
Hybrid access platforms

Regarding hybrid models: the green pack is an option for all units in our range. This allows the boom to be operated on battery power with the engine switched off to respect the environment, save fuel and reduce noise.
For example, we already equipped our Xtenso5 model with Green Pack, with a 25m working height on a heavy truck.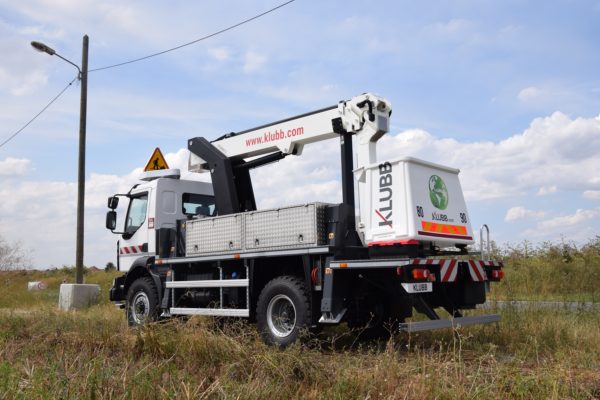 Hydrogen is a track chosen by several car manufacturers and which seems interesting to us.
Our new KT20 model is mounted on an 5t Iveco hydrogen chassis. Our K32 model on an Iveco 3.5t gas chassis is a popular machine for town halls, we recently delivered this model to the city of Paris. These models achieve 35% fuel savings and do not consume AdBlue, these are excellent compromises.
As you can see, at Klubb, we are able to offer plenty of green solutions depending on what you need.