Next exhibitions where Klubb Group aerial work platforms will be presented

The KLUBB Group team is looking forward to come back to meet you during exhibitions and present its models of aerial work platforms.

We are living in an unprecedented period. If taking precautions to stem the spread of coronavirus is essential, maintaining the link is just as important. During the second half of 2021, we decided to be optimistic and we want to believe that the situation will improve and KLUBB Group will have the opportunity to present its products on numerous exhibitions all around the world as an aerial work platform manufacturer. Come and discover our wide range of products that will facilitate your work at heights. We will be happy to discuss with you and find solutions to meet your specific needs.
For KLUBB Group it is important to keep in touch and this necessarily involves exchanges and machine demonstrations during exhibitions . We will take all the necessary precautions to welcome you in the best conditions.

We will therefore be present at the following Trade Shows :
SHIELDAFRICA – Abidjan (Ivory Coast) – 8 to 10 June 2021
The International Security and Defense Exhibition, will have its 6th edition in Abidjan, Côte d'Ivoire, Ivory Coast. ShieldAfrica will allow security & and defence decision-makers of the African continent (both public and private sector) to compare their expertise and to discover with exhibitors the solutions adapted to the new challenges resulting from the growth of African cities. From its own experience in the military field, KLUBB and EGI-Klubb Group will be exhibiting its range of insulated platforms on this occasion. – https://www.shieldafrica.com/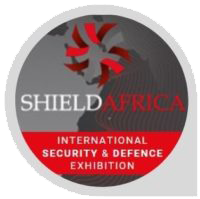 JDL – Beaune (France) – 23 to 25 June 2021
The exhibition for specialized equipment Handling, Access, Lifting and Heavy Transport. Visitors will discover all the latest innovations, new products, equipments, sales, projects, the support of the federations, everything in an atypical atmosphere reserved for JDL… all these elements make the fair already ready to contribute to an economic recovery and to give hope to many businesses! Klubb will present its new light range, allowing to gain in payload! – https://jdlexpo.com/home-eng/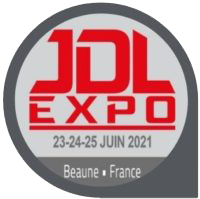 PLATFORMERS' DAYS – Karlsruhe (Germany) – 10 to 11 September 2021
Leading trade fair for mobile lifting and height-access technology. More than 105 exhibitors are looking forward to come from 10-11 Sept. 2021, when the Platformers' Days will finally be able to open its doors on the grounds of Karlsruhe Trade Fair Centre. Among the exhibitors, Klubb will present several lifting platforms, you will then be able to fully visualize the range that we offer and take advantage of demonstrations to inform you as well as possible. – https://www.platformers-days.de/en/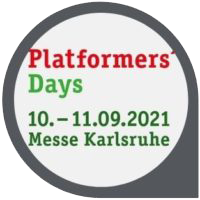 ICOLIM – Turin (Italy) – 21 to 23 September 2021
Since 1992, the Live Working Association (LWA) has organized conferences for experts dealing with the development and implementation of live work technology. The ICOLIM conference will bring together this year in Turin, Italy partners like TSO, DSO and electricity and electronics society. KLUBB and EGI will exhibit a vehicle from their range of insulated aerial work platforms. We will be happy to show you our experience and know-how through demonstrations. – https://icolim2020.org/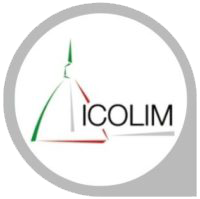 VERTIKAL DAYS – Peterborough (UK) – 22 to 23 September 2021
Vertikal Days will be held at the East of England Showground, Peterborough on Wednesday 22nd and Thursday 23rd September 2021. Everything will be done to give the lifting equipment industry its best Vertikal Days ever, in a new location, and with an atmosphere where everyone is safe, secure and positive. CPL Ltd and KLUBB will be there and present an aerial platform that will highlight our production quality! – https://vertikaldays.net/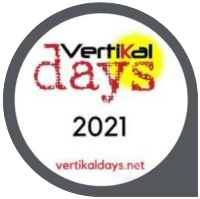 GIS EXPO – Piacenza (Italy) – 7 to 9 October 2021
The biggest European exhibition, dedicated to the users of cranes, mobile cranes, aerial work platforms, telehandlers, forklifts trucks, overhead travelling cranes, port & industrial handling equipment and heavy transport vehicles. The 8th edition of the Italian lifting show GIS will take place in Piacenza (Italy) from 7th to 9th October 2021. Several vehicles will be on display and our teams will insist in particular on the gain in payload that you can obtain with the purchase of KLUBB new machines from the « light » range. – https://gisexpo.it/en/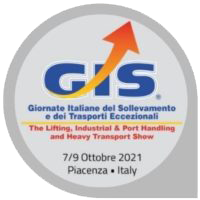 CONGRES DES POMPIERS – Marseille (France) – 13 to 16 October 2021
The national congress of firefighters of France in 2021 will take place in Marseille at Parc Chanot, It will not only be a highlight for the 250,000 firefighters in France but also a landmark event for the national civil security project. EGI-Klubb Group will, on this occasion, have the opportunity to present its range of fire trucks. You will discover in particular a multifunction emergency and intervention vehicle which is perfectly adapted to urban areas! – https://congres2021.pompiers.fr/infos-pratiques!en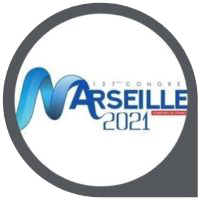 ARTIBAT – Rennes (France) – 13 to 15 October 2021
The 17th edition of the exhibition ARTIBAT, Construction and Public Works Fair will be held at the Parc des Expositions in Rennes from October 13 to 15, 2021. A real platform for exchanges and business between construction and public works professionals, ARTIBAT is a concept that has been seducing for more than 30 years. KLUBB will welcome you on the fly of a compact aerial work platform perfect for any work in cities or municipalities ! – https://www.artibat.com/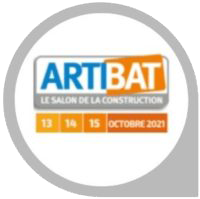 Despite the period, KLUBB Group hopes to see you soon again and the exhibitions presented above are a good opportunity to present our products! In the meantime do
not hesitate to contact us. We look forward to seeing you very soon again safely and in good conditions.