New: K20 telescopic platform on pick-up double cab Isuzu D-Max 4x4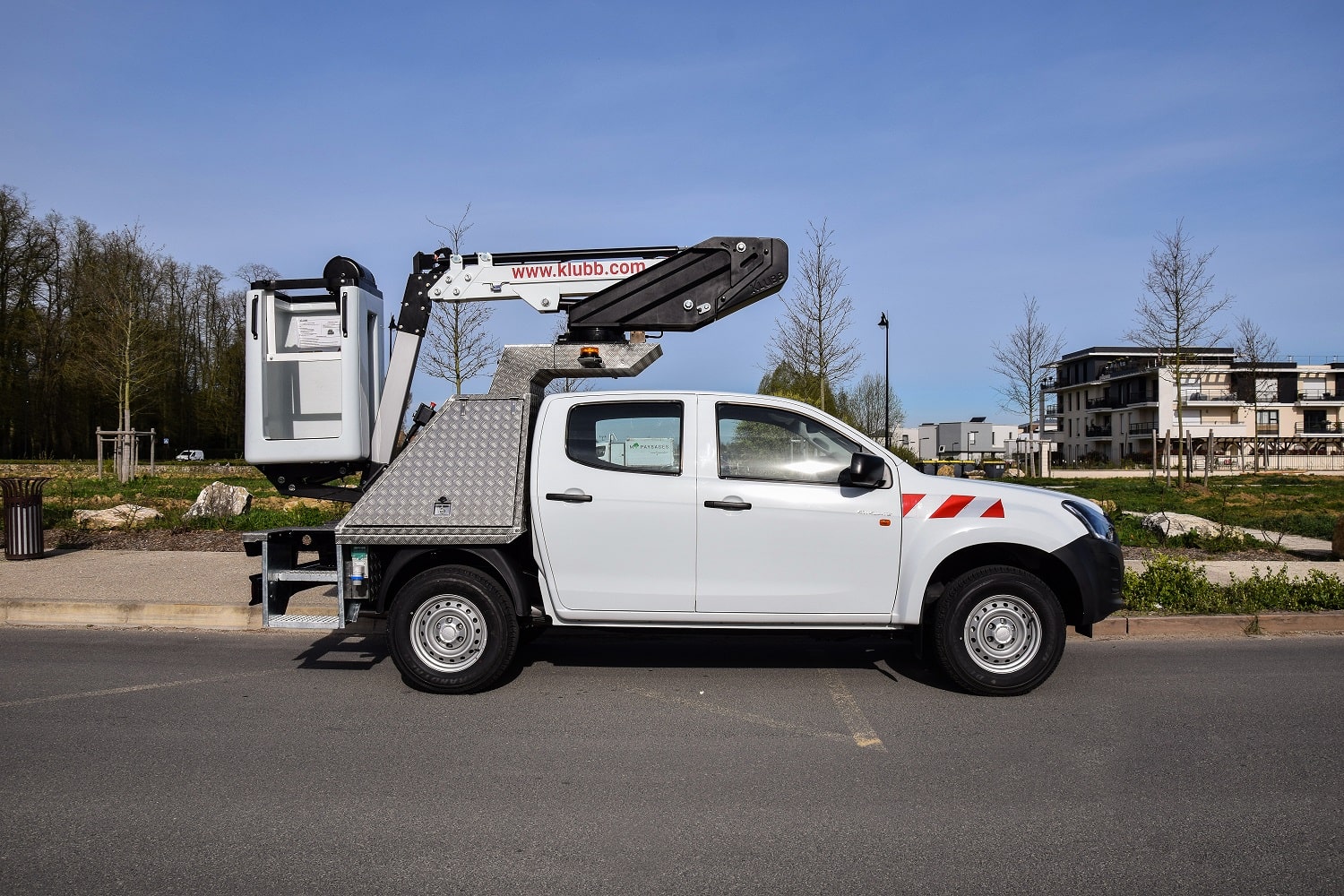 A very compact and versatile machine designed to face rought environments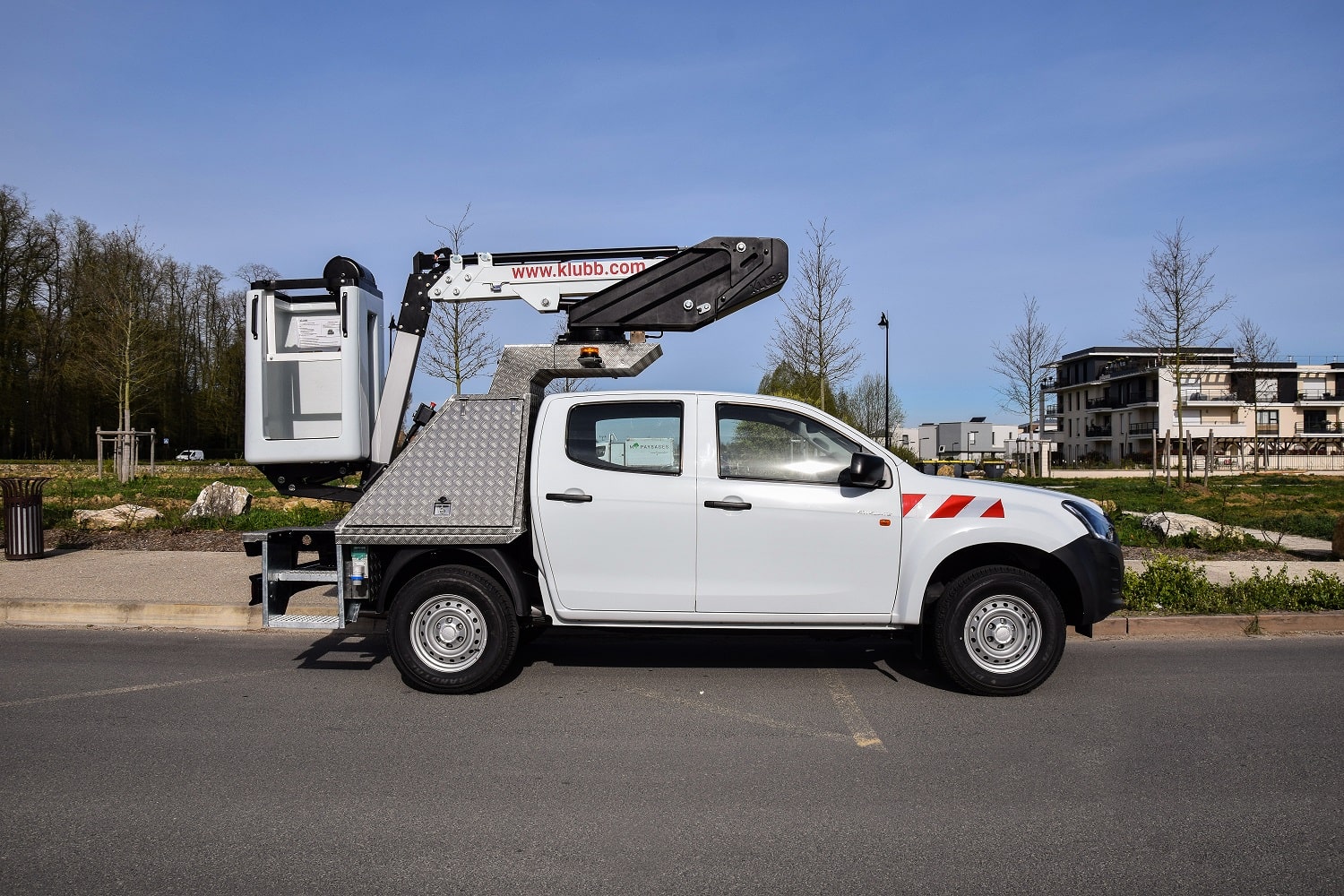 The new K20 telescopic platform on pick-up features a deported turret and a two section telescopic boom. It is very compact and has been designed to work in areas difficult to access in any kind of environment (cities, deserts, mountains…). With a working height of 10.2m, an outreach of 5m and 120kg basket capacity with no outriggers, this platform on a pick-up 4×4 is the perfect tool for street lightning maintenance, CCTV installation, traffic lights maintenance or telecom works… This machine can transport up to 5 people.
Simple hydraulic controls with internal hoses/wiring and protected components help cope with extreme climatic conditions and tough work applications. The customer can choose between a plastic duck under basket or a fibreglass walk in basket.
The K20 telescopic platform is mounted on a double cab Isuzu D-Max 4x4. The award winning pick-up is well known to be rugged and tough with a strong engine. Consequently it's a perfect solution to work in tough environments. The weight is low enough to leave a decent cargo payload and it can be equipped with smart storage chests taking advantage of the design of the deported turret.
Are you interested to become our dealer? contact us