Market opportunities for aerial platform distributors in 2021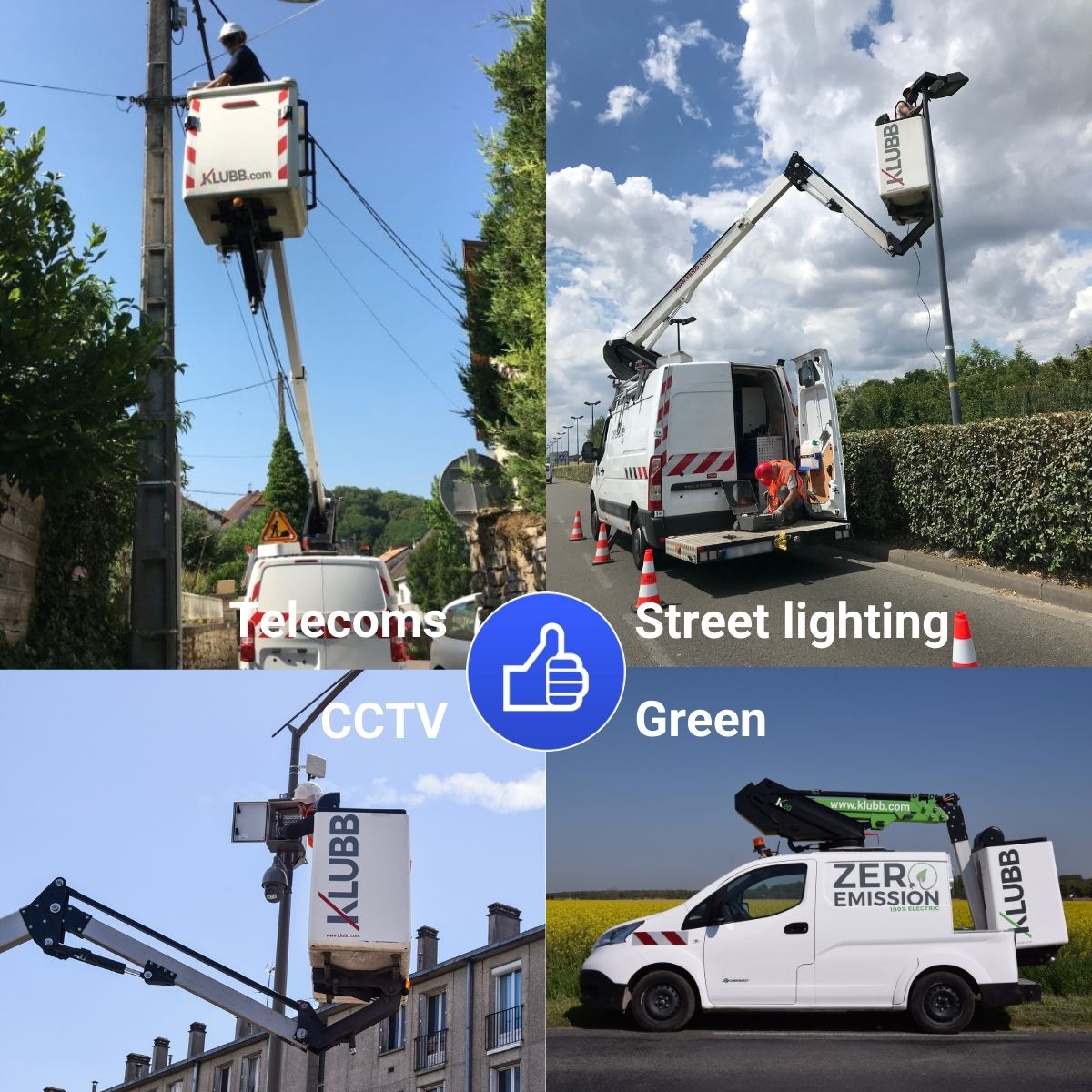 New market trends and opportunities for aerial platform distributors: telecoms, street lighting, CCTV and Green solutions

The aerial work platform market is booming. It is driven by business sectors where growth is very strong in the majority of countries and which have great potential for aerial platform distributors :

Telecommunications industry is on the rise

The ongoing shift to remote work drives demand for networking infrastructure and connectivity. According to an FTTH Concil Europe study published in December 2020, there are still more than 202 million households to be fitted with fiber by 2026 in Europe.

Street lighting market: $ 1.47 Billion Growth Globally during 2020-2024

which is undergoing rapid change with the construction of many new highways, particularly in Asia and the replacement of conventional lamps by low-consumption LED lamps. According to a Technavio study, this market is expected to grow by 1.47 billion between 2020 and 2024.

CCTV : The COVID-19 outbreak seems to have impacted the CCTV market growth positively

During the pandemic, there have been significant innovations in AI-based surveillance systems and CCTV cameras offering contact free tech solutions that could detect any anomalies related to the virus. Increasing awareness of surveillance technologies benefits in safety and security purposes drives the CCTV industry.. This observation was made by a study by Modor Intelligence which anticipates a smoothed growth of 9.31% of the market for the period 2021-2026 in the world.

Most importantly, we see corporate social responsibility becoming a must in all kinds of businesses

Cleaner air quality, healthier water, effective waste management, and enhanced biodiversity protection not only reduce the vulnerability of communities to pandemics and improve resilience, but have the potential to boost economic activity, generate income, create jobs, and reduce inequalities.

All of these sectors of activity require the use of aerial work platforms for the installation and maintenance of equipment.

As an European leader in lift manufacturing, we can provide the right machines for your customers in theses industries. Let's talk about it!