Klubb unveils the smallest van aerial platform of the world at Intermat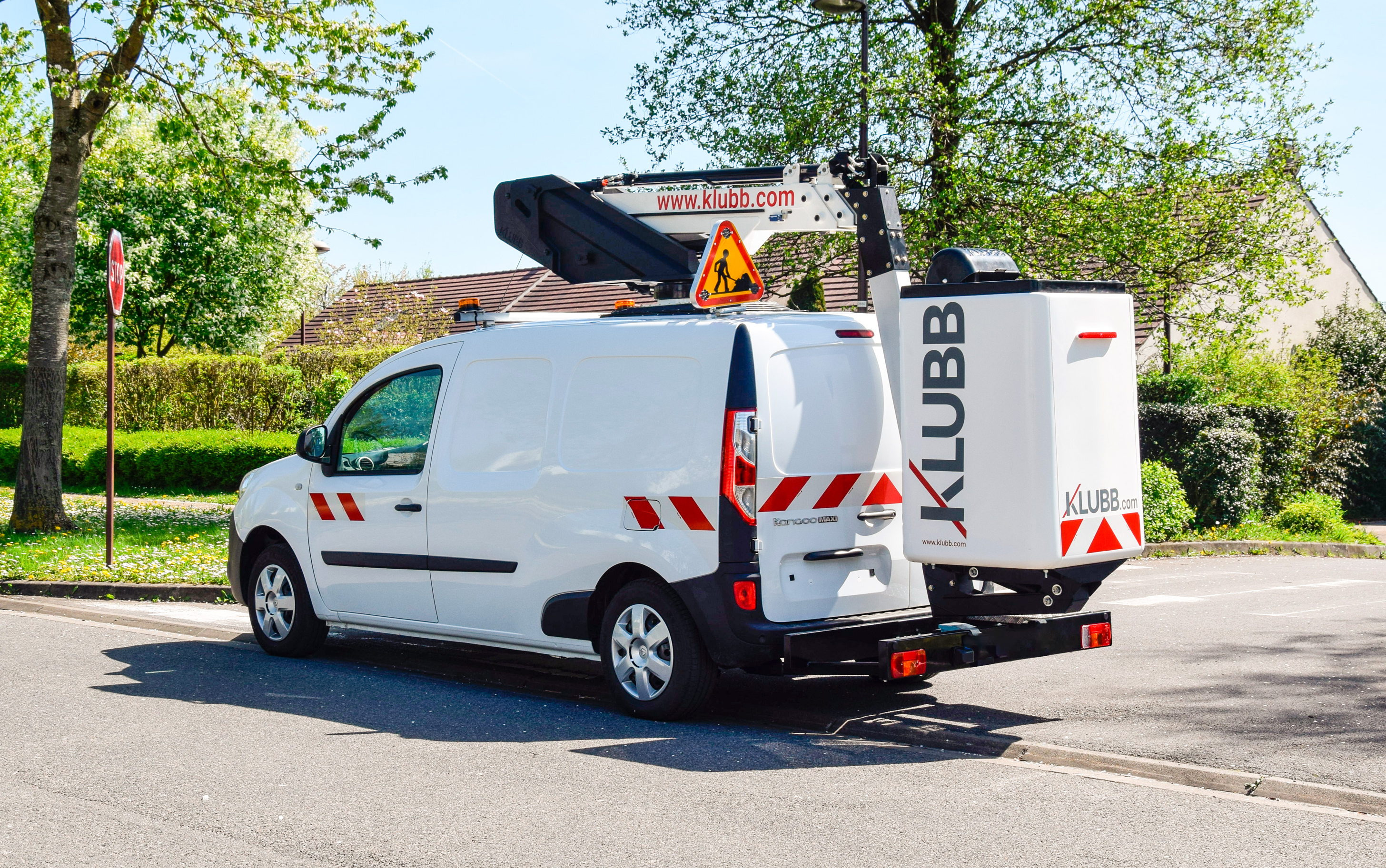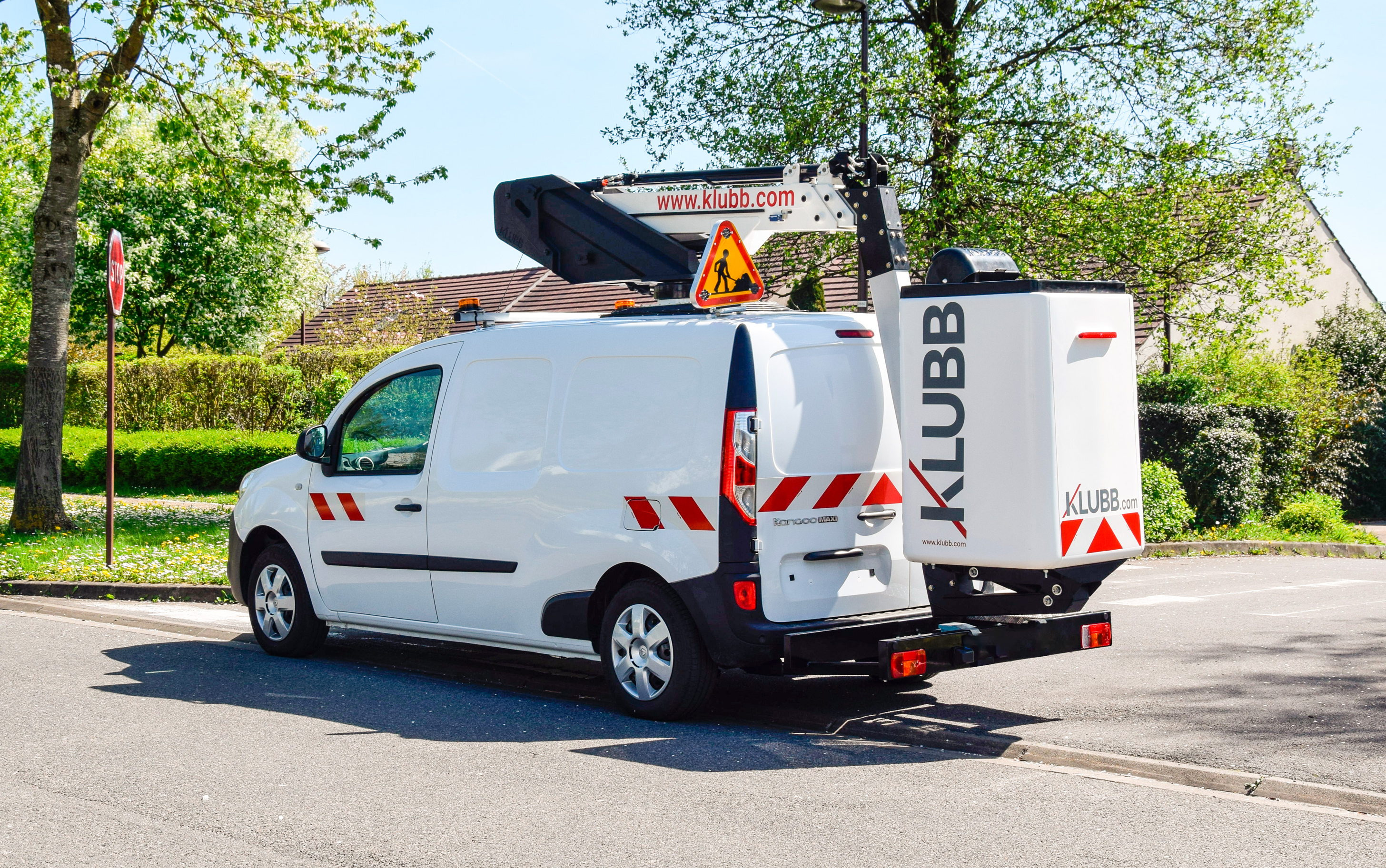 Klubb presents at Intermat Klubb K20 on Renault Kangoo. The smallest van aerial platform in the world. This model, developed in collaboration with Renault, stands out for its extreme compactness.
Klubb, the vehicle mounted lift french leaders, presented a brand new minivan concept at Intermat, developed in partnership with the French manufacturer Renault.
With a very lightweight aluminium boom, the Klubb K20 lift is designed to be mounted on very small vehicles. The Renault Kangoo is a perfect example with its compact format, between minivan and car.
With a working height of 9.8m (32'2") and a working outreach of 4.8m (15'9") the Kangoo K20 is intended for urban applications and is particularly suitable for telecom, CCTV installation street lighting maintenance or signs. ...
"This innovation is the result of a long-standing partnership with Renault, Klubb France having been an authorised body builder for years. We are very pleased to present this new model to Intermat." Says Julien Bourrellis, president of Klubb.
You will be able to discover the exceptional performances of the K20 model on Kangoo on KLUBB stand n ° Ext 5 J 015 at Intermat - Villepinte Paris from April 23rd to 28th, 2018.
Klubb offers a wide range of aerial work platforms ranging from lift on minivan to lift on heavyweight van.