KLUBB K20 electric van mounted cherry picker at InnovationStag 2018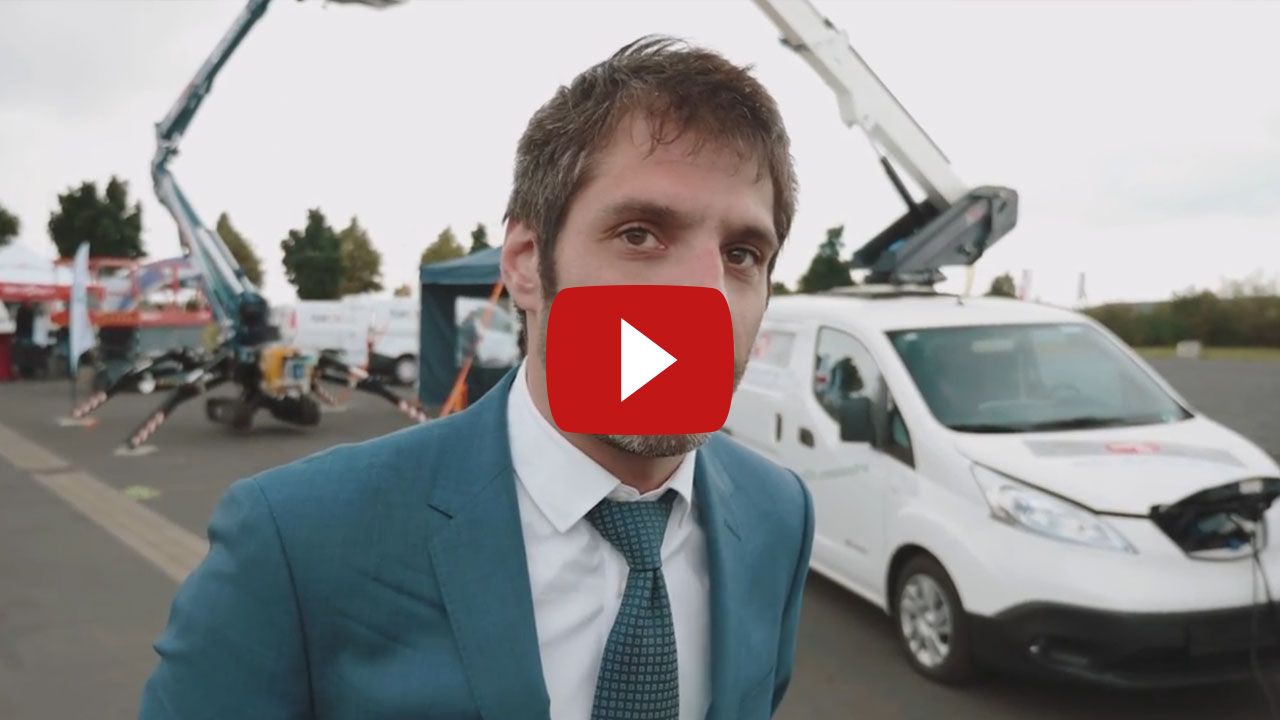 KLUBB and its german dealer have been presented at InnovationStag 2018 in Fulda city the K20 fully electric van mounted cherry picker.
The K20 Nissan Cherry Picker has been designed to provide its users with an environmentally friendly, compact machine which allows operation without noise or pollution.
This K20 electric van mounted cherry picker has an impressive working height of 10m and working outreach of 5m. With no outriggers and a safe working load of 120Kg in the basket, this one-man cherry picker conversion will cut project set up time in half.
Van mounted cherry pickers are mainly used for city maintenance. Due to this the compact size of the Nissan eNV200 makes it easier to maneuver in an urban environment. This conversion also has a boom rotation of 420° allowing maximum access within the city.
This conversion is fully zero emissions but all of the van mounted access platforms can be operated with the engine switched off and a green pack installed.
Contact us for more information about aerial platform options.