Klubb is Renault's partner for the launch of the New Trafic at Solutrans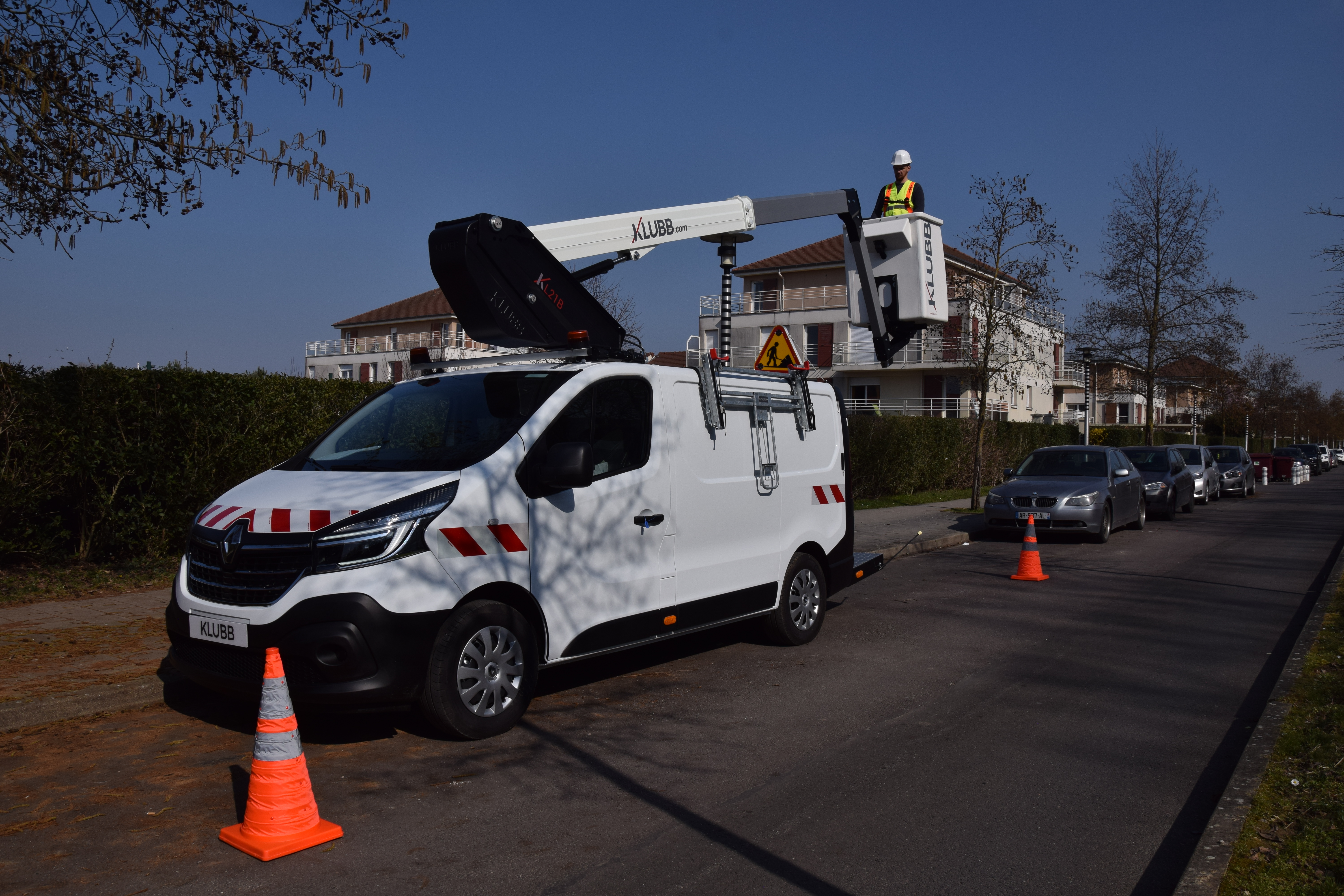 Ferrières-en-Brie, November 16th – Klubb, the leading French manufacturer of aerial work platforms for vehicles, presents its KL21B aerial work platform mounted on the New Trafic at the launch organized by Renault at the fair Solutrans Lyon (France).

This product combines interior comfort and all the technical innovations of the New Trafic (Easylink multimedia system, new driving aids, etc.) with the performance of the Klubb aerial work platform for working at height.
With a working height of 11.40m and an offset of 6.80m, this van mounts is part of the "Light" range which benefits from a new design of the main arm, made from High Limit Steel Elasticity (HLE) and associated with an aluminum telescope. These steels, known as "high performance steels", make it possible to lighten the structure and increase the resistance as well as the service life of the equipment.

Very compact, this model nonetheless makes it possible to transport all the material and equipment required for work at height, in particular thanks to its reinforced payload. It is particularly suited to the needs of companies working in urban areas in the telecommunications or CCTV sector, for example.

"We are proud to work in partnership with Renault for the launch of the New Trafic" declared Julien Bourrellis, President of Klubb. "We have been bodybuilders approved by the manufacturer since the program was created. We make it a point of honor to convert the new models of our manufacturer partners as early as possible, in order to have perfect control of the bodywork at the time of marketing. It is a guarantee of quality for our customers. "

The KL21B nacelle on New Trafic can be seen from November 16 to 20 on the Renault stand at Solutrans Lyon Eurexpo.