Klubb is ranked 1rst European manufacturer for vehicule mounts by the magazine Access International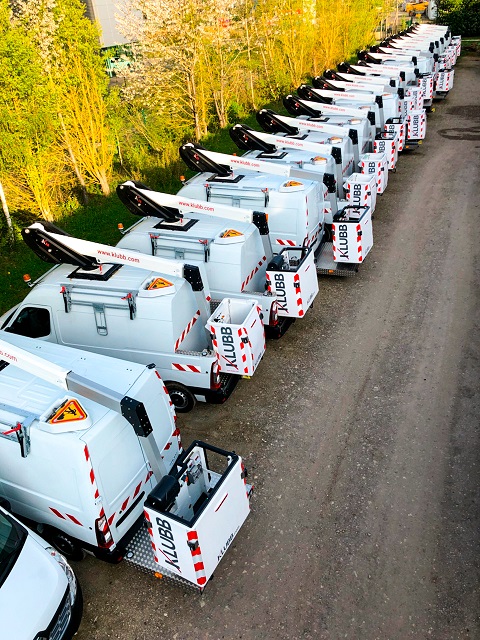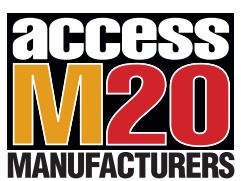 Access International's annual listing of the world's largest Access Equipment Manufacturers shown by revenue includes Klubb Groups's outstanding results this year.
In 2016, the Group started a new manufacturing activity with a turnover of €40m and over 150 employees. In 2018, the turnover and the number of employees of the company have more than doubled. KLUBB is now the leading manufacturer of vehicle mounts in Europe with more than 1,400 lifts produced in 2018 for French and international markets. KLUBB is present in 20 countries, in particular through a network of professional distributors who sell and maintain its lifting solutions.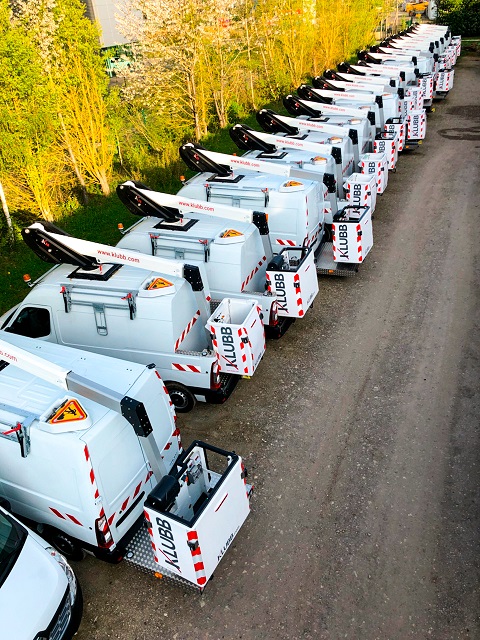 What are the key factors for this double-digit growth?
The largest range of van mounts
Klubb offers the widest range of aerial work platforms ranging from lift on minivan like Peugeot Partner to lift on heavyweight van. From 9 to 15m, Klubb has a strong expertise to perfectly match the right platform with the correct host van for the intended application. The products can then meet the needs of all professionals working at height. From electrical maintenance to high-level pruning, Klubb aerial work platforms provide both excellent range and flexibility.
In 2018, Klubb delivered more than 900 van mounts around the world.
Focus on Green technologies
Klubb is also now the Access Equipment Manufacturer offering the widest range of electric lifts mounted on electric vehicles on the market. There's an ever-increasing range of new electric vehicles that will come soon to the market. As official bodybuilder partner for the main car manufacturers like Renault, Mercedes Benz or PSA… Klubb works closely with them in order to design the best electric platforms for their upcoming electric models. The range of Klubb electric platforms already includes the K20 on Nissan eNV200, the K20 on Goupil and the K26 on Renault Master ZE.
Improved production capacities: CPL and EGI acquisitions in 2018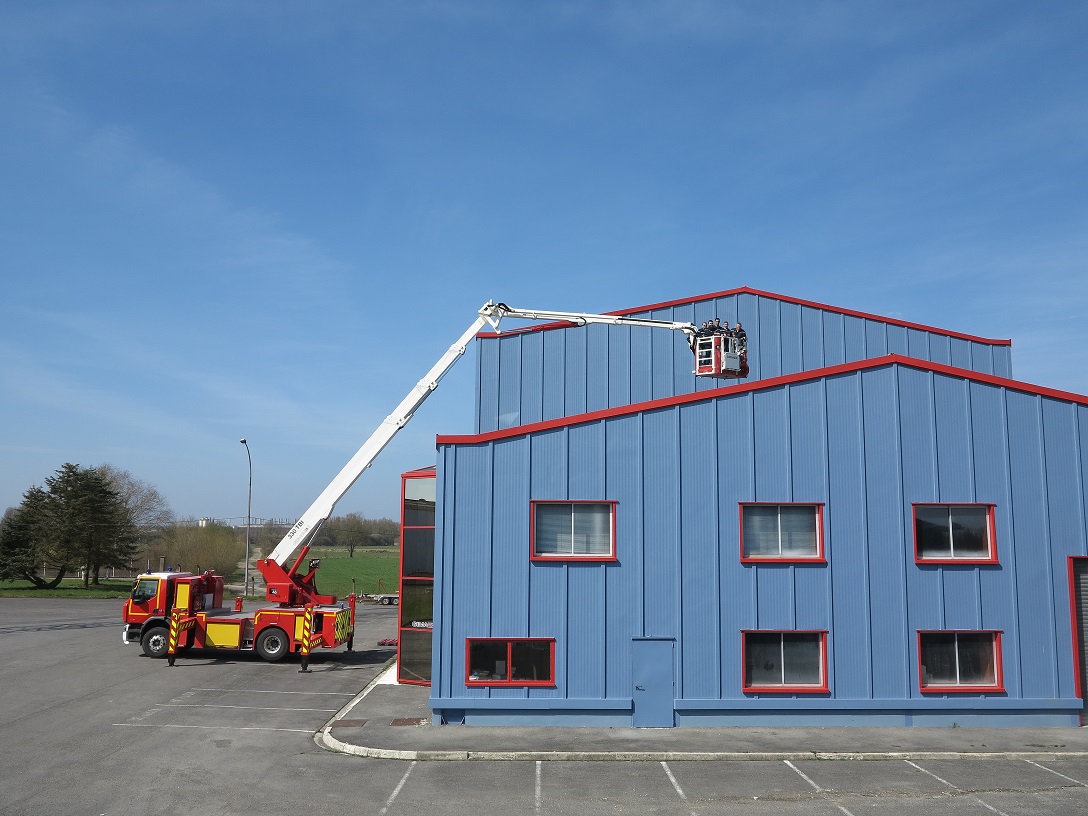 In order to increase its production capacities and to diversify its product ranges, Klubb has acquires 2 companies in 2018.
First Kettering based CPL was appointed UK dealer for the range of Klubb van mounted platforms at the beginning of 2016. The success of this cooperation has led the companies to join forces to accelerate their development and growth within the UK, one of the largest van mounted platform markets in Europe.
Then Klubb acquired EGI to accelerate its international development thanks to Egi's expertise in high-voltage insulated aerial platforms and on platforms mounted on vehicle for firefighting. The 12,000 m² factory is located on 7 hectares in the Ardennes and also allowed the group to increase its annual production capacity.
Innovations for its customers
We recognise that customers are demanding more innovation from vehicle-mounted aerial platforms (including van mount platforms, lift mounted on chassis or pick-up or truck-mounted access platforms) and are eager to update their existing machines more frequently to take advantage of new features and capabilities.
Consequently, KLUBB is committed to a process of continuously upgrading its product range, with improvements and enhancements based on customer feedback.
The best services for clients
Customer service is at the core of the group's strategy. Klubb is able to provide customers with a full range of value-added services from financing to maintenance.
Therefore, every dealer in our network has to demonstrate a high level of excellence. They have to provide a comprehensive service facility as well as a sales function. This ensures that KLUBB customers are guaranteed the same superb level of service across Europe, and eventually across the world.