KLUBB aerial platforms care about the environment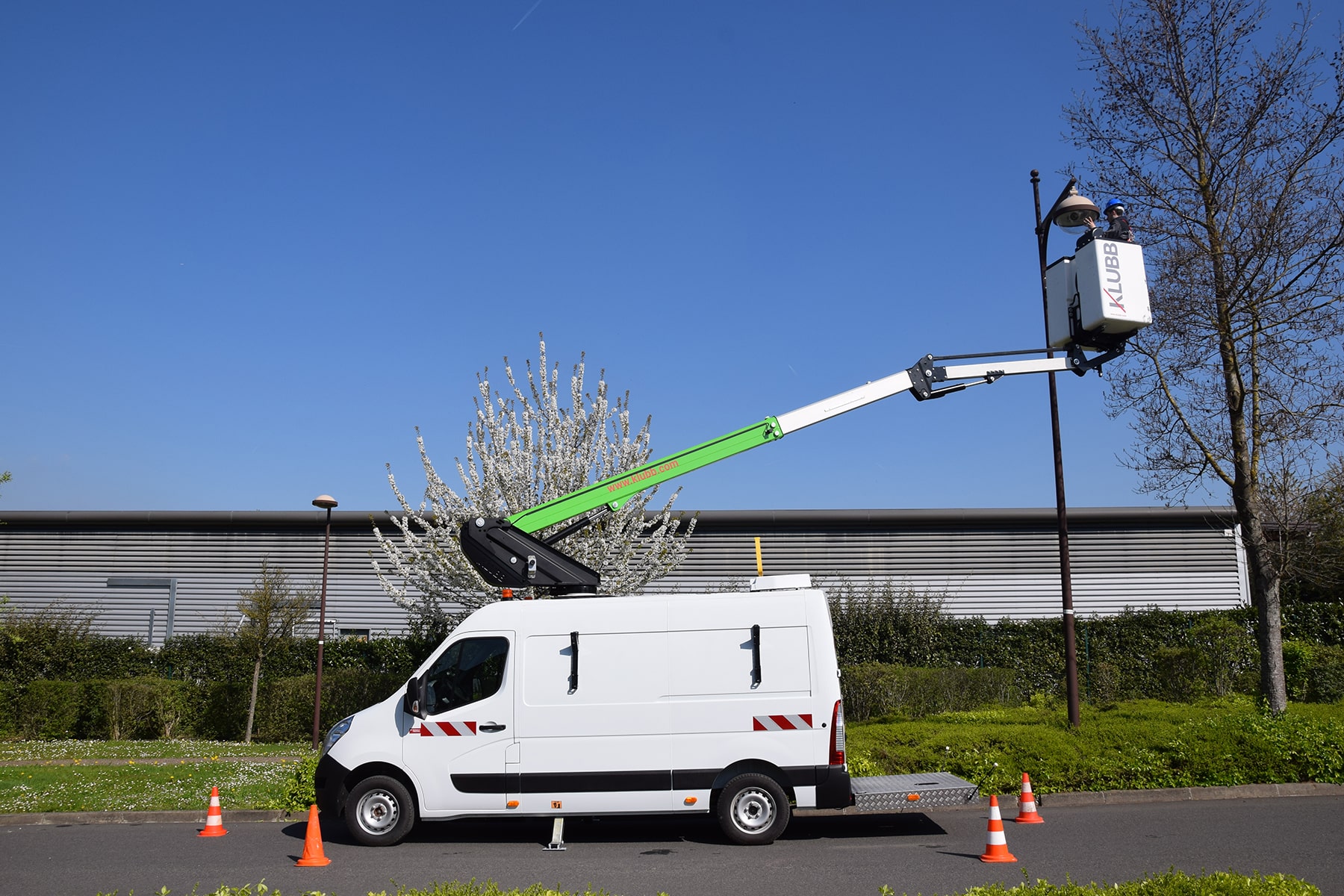 All our range of aerial platforms can be fitted with Klubb's Green Pack technology, which allows the machines to operate independently of the van's engine.
This option means fuel economy and no pollution during the use of the aerial platform, less noise and an increased life of the engine. Today, more than 500 aerial platforms are already equipped with this proven technology, adopted by many companies concerned with protecting the environment.