Interview with Julien Bourrellis, Klubb Group CEO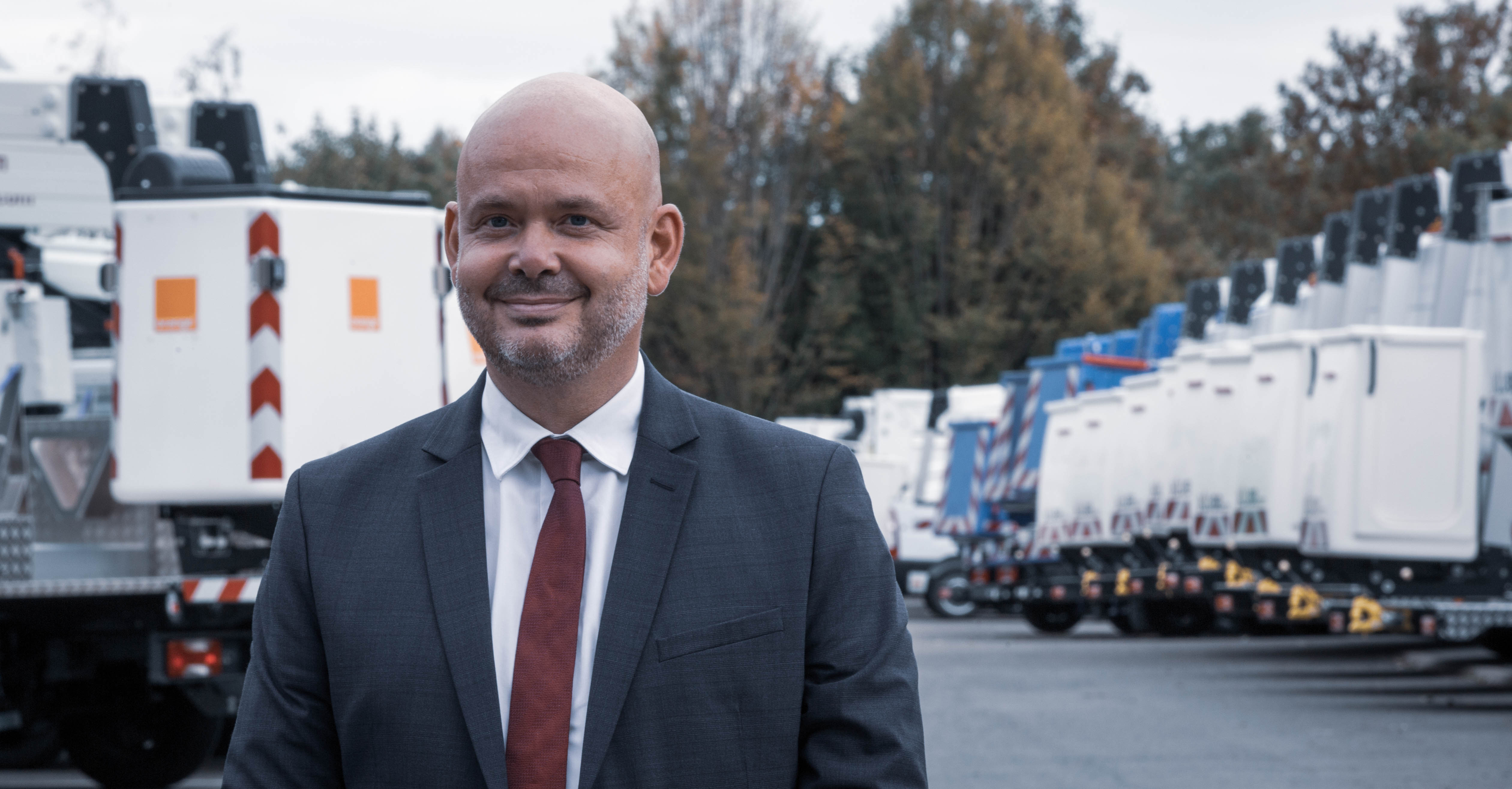 Julien BOURRELLIS,
Klubb Group CEO,
"We are going to continue our development thanks to the international market".
"In 2021, the market remained very strong. All the different segments have been dynamic: short-term rental, telecoms, networks, etc. Klubb France, our subsidiary for the national territory, has seen its turnover grow by almost 23% between 2020 and 2021. Thanks to our international development, we expect to continue to grow at a rate of 15 to 20% per year.
On the service side, our subsidiary Nacelle Assistance has signed a partnership with JLG that is very structuring for our group. Indeed, since January the 1st, 2022, it is the official after-sales service partner of JLG in France with 7,000 additional interventions to manage per year.
In terms of products, the aerial work platform remains our speciality. However, our new telescopic chassis range has been very well received by the rental market. The risks in terms of supply are very high. Even though our suppliers have been with us for years, the whole supply chain is under strain. We are forced to recoup these prices in our sales prices. The price of vehicles has also risen considerably in a year and the truck is the largest part of the purchase price.
Finally, as far as 'green' models are concerned, we are closely monitoring the new vehicles launched on the market. We will soon be launching an 11m and a 14m Piaggio dual energy (CNG and fuel)."