Interview with Franck Li, Area Manager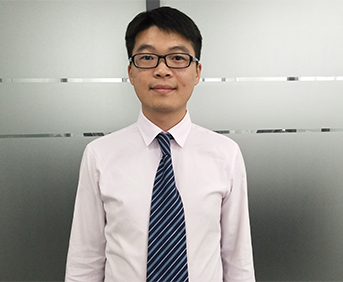 Franck Li is our new Area Manager for China. With his help, KLUBB will grow more into China's market for van-mounted work platforms. In the following you will get to know this clever guy better!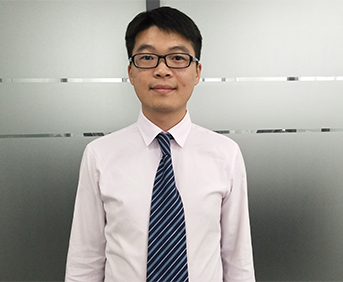 · What is your background?
After school I studied Management and Art in China to finally get a double Bachelor in these subjects. In 2013 I came to France to study International Management. Later, to expand my knowledge even more, I passed the MBA in Global Project Marketing in Paris. Back in China I was hired by XCMG, a company internationally active in the construction machinery industry, in 2017. There my job was to coordinate marketing policies and programs, as well as monitoring trends that indicate the need for new products and services.
· What is your function now?
Now I act as an Area Manager for KLUBB. I am responsible for the business in China. Finding new dealers and partners for all kind of platforms, like van mounts but also insulated aerial platforms and firefighting aerial platforms from EGI-Klubb Group, is one of my first goals. Also, I have to develop the sales on the Chinese Market for the van mount K21B, one of KLUBB's van-mounted work platforms, based on Jinbey Granse 16 which was launched this year in April at Bauma. It has been designed in partnership with Renault Brilliance.
· What do you like the most about your new position?
Personally, I enjoy working internationally, so I am very happy to work in the position as Area Manager in China for KLUBB. I will gain a lot of international work experience! In addition, I can adapt two cultures, the one of my home country China and the one of the country I studied in, France, but this can be a challenge as well…
· What is the most difficult?
Well, it is always challenging to develop new products and a new brand at a market. The Chinese clients need to be convinced by the outstanding quality of the innovative products of KLUBB, especially the van-mounted work platforms.
· What are you most proud of?
In general, I am very proud to be a part of KLUBB because it is an international enterprise. Likewise, I am proud to stand by the products of KLUBB. There were no similar van-mounted work platforms to K21B in China before, so it is an innovation at the Chinese Market.
KLUBB wishes Franck all the best for his new position!