Interview with Davina, Export Coordinator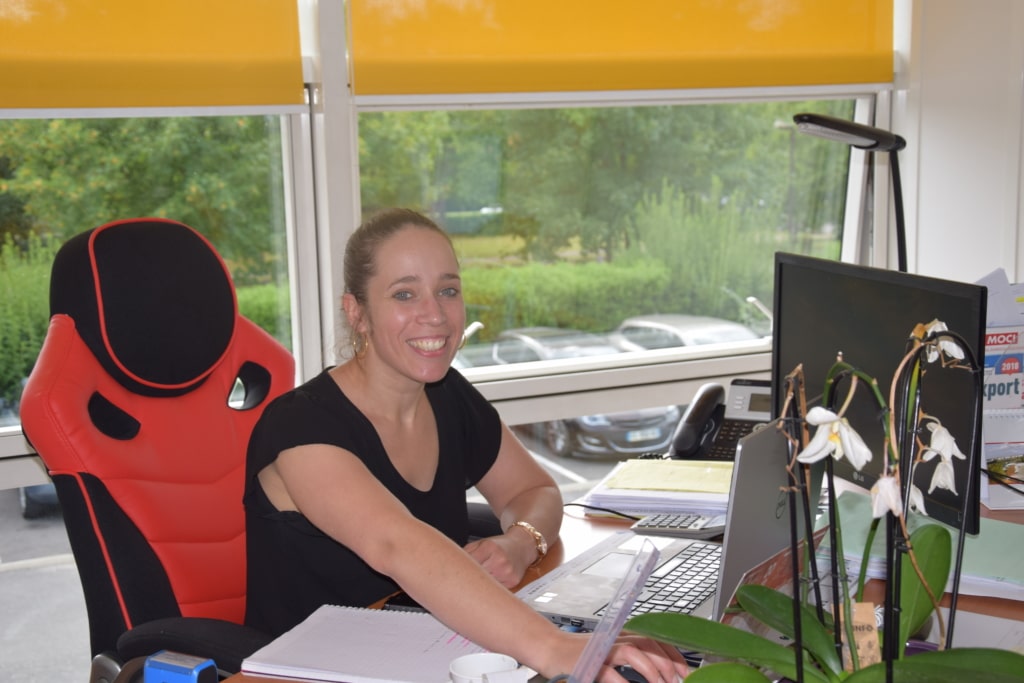 What is your background?
After my Master in International Business certificate, I was hired by a industrial company specialised in lasers for radiotherapy. I developped export for this small company, selling lasers all over the world for 3 years. Henri Bourrellis, Export manager at Klubb, contacted me to join the team as an Export Assistant. I have worked at Klubb for 5 years now, we are working together to develop international business for the Group, mostly to increase our marketshare in the lifts market.
What is your function now?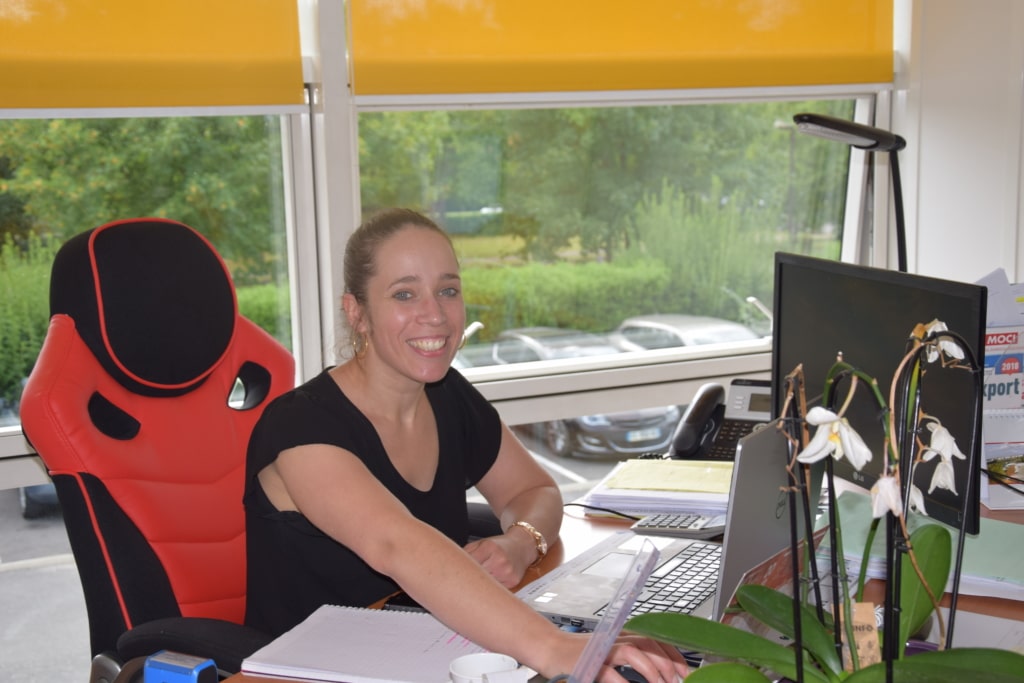 of the export back office of the whole group. How does it work? Henri is travelling a lot to find new partners, get new deals and launch the Klubb lifts in many countries. And I handle the offers, register the orders and follow up into production to check and respect delivery terms. I am also in charge of managing new projects in export (new machines, or important deals to come out, by checking that we are respecting quality of the product and deadlines at different stages) so I am the keystone between production, the purchase department and design office, to coordinate all things together. I am also the first interface with our dealers for all questions they have (delivery terms, projects, all type of requests) and I follow carefully that they will have the correct answer on time. Satisfying our dealers is my first goal.
I am responsible for one export assistant, and a new one will join my team in September.
I also travel to participate in international fairs to meet our partners, and find new potential dealers like CPL, KTS, Mondia, Moments Logistics…
What do you like the most?
I love handling projects from A to Z, from the offer to the delivery of the lift. So I have the satisfaction to get the results of my job. And Klubb always has new projects, new challenges so it is everyday something different that is coming. You start your daily work with a to-do-list and you adapt your time because there are always new missions, new things to handle. And we try to be reactive in this company, so I organise myself to follow the rhythm! And I like the customer contact, speaking in foreign language all the day, with partners from all over the world. I love also the working atmosphere, my colleagues are hard workers, but they also know how to make your day funny 😊
What is the most difficult?
To follow the rhythm! We depend on suppliers and also do our best so satisfy customer expectations so it is not easy everyday! Local rules as for homologations for example are not easy to handle also. We always have to adapt ourselft to fit homologation obligations, which requires time, money and patience…
What are you most proud of?
I know that my bosses rely on me, they know I am a hard worker, and that they are proud of my achieved results. Otherwise they will not involve me in many projects. I learn things also everyday so it means the work I do is very interesting. In addition in almost five years we have found and built strong relationship with around fifteen dealers, sold machines from Latin America to Asia, and succeed in projects that seemed difficult to achieve at the beginning. We never give up. This is our most important strength and this is one of the keys of our success.