Focus on natural gas solutions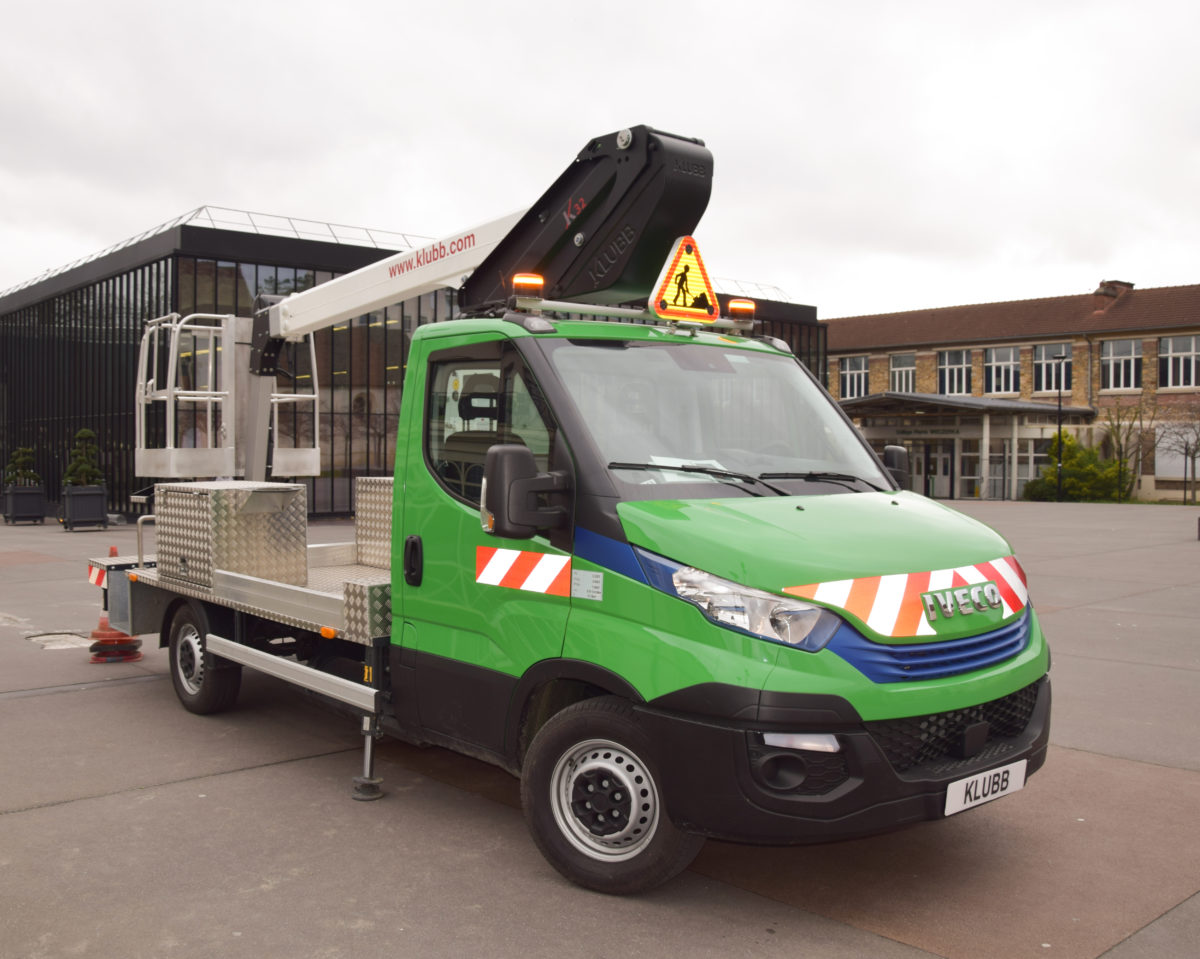 To meet the demands of our customers, especially local authorities who want to invest in green solutions, without compromising on autonomy,
we offer telescopic booms on vehicles powered by natural gas.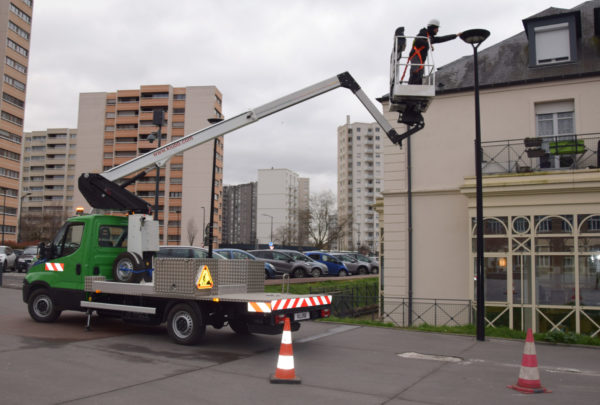 KL32 on an Iveco Daily 3.5t CNG chassis, with a working height of 12.50m and an offset of 7.30m.
These vehicles benefit from many advantages:
95% of fine particles and 50% less NOx compared to the Euro VI standard.
A load capacity equal to the diesel version
They are quieter but have an autonomy on the road equivalent to diesel.
They also allow fuel savings of around 35%
Do not require AdBlue.
Our 20m telescopic KT20 model is mounted on an Iveco 5t gas chassis and our KL26 or KL32 models on a 3.5t gas chassis are very well suited for the maintenance of green spaces in local communities or for multiple maintenance work in town…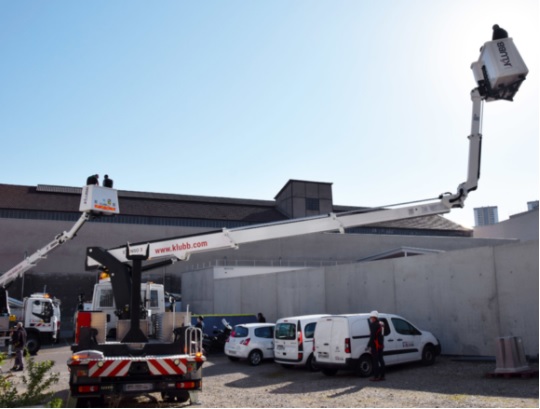 Xtenso 3 on a GNV heavy truck, with a working height of 18.50 and an offset of 13.90m with 265kg in basket, telescopic jib.
The models on trucks are not left out, since we also offer the Xtenso 3 on Iveco CNG truck. Its design with a telescopic jib is a real technical advantage for the user.
All of our products can be fitted with the Green Pack option. This allows work at height with the platform in electric mode and the vehicle engine switched off.