EGI Klubb-Group's range of insulated range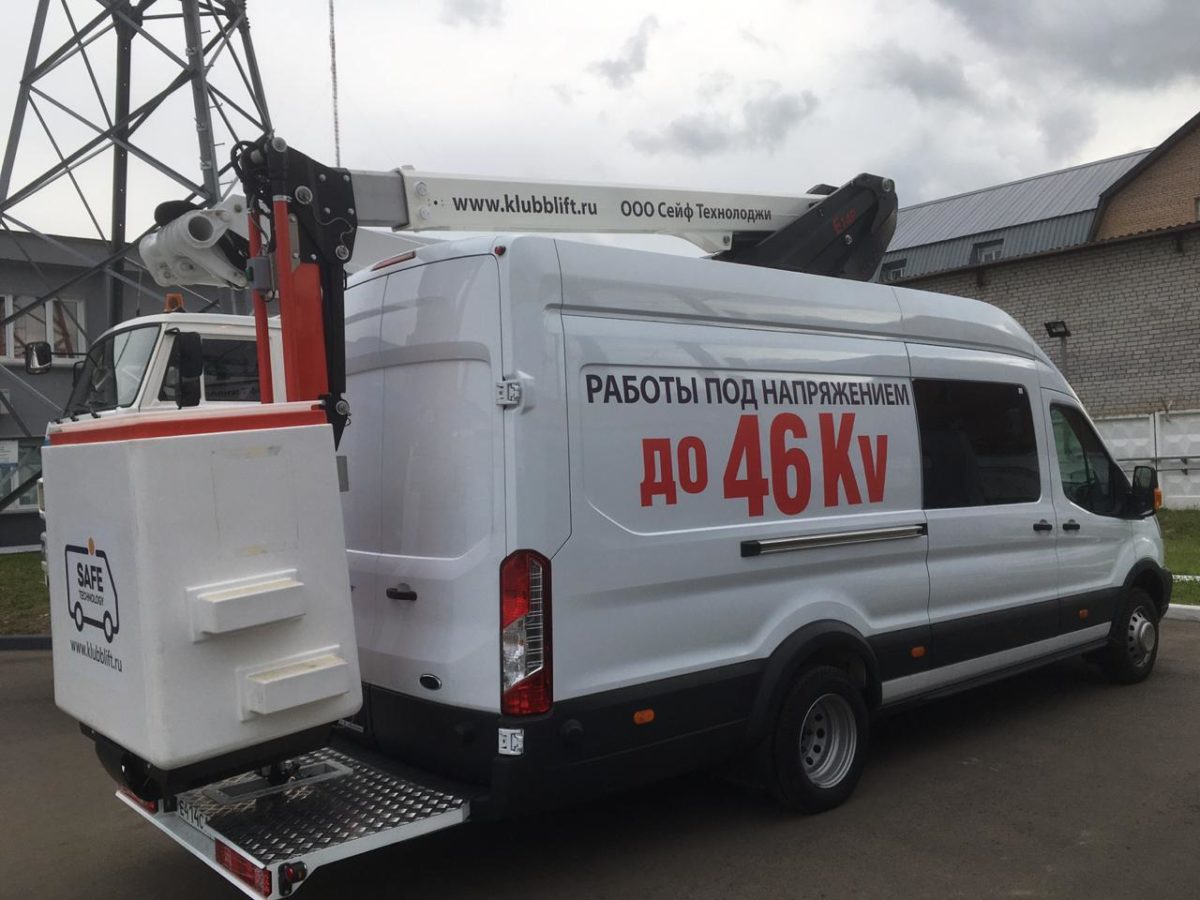 Safe Technology, Russia: Our distributor presents the insulated van-mounted platform E14P
From the 24th until the 28th of August, Safe Technology participated in the examination competition for electrical protective equipment and protective equipment for work at height. The event found place in Balashikha near Moscow, Russia. They presented there the insulated van-mounted platform E14P.
The aerial mounted lift is one of the models of EGI KLUBB-Group's range of insulated vans. In general, the range includes insulated lifts from 10 to 67m. As one of the newest innovation of the Group, these models combine the best of EGI and Klubb's technical know-how. KLUBB Group acquired EGI in the summer of 2018.
The insulated van-mounted platform E14P

You can use the vehicle on Ford Transit 460 L4H3 for live line work up to 46KV in compliance with ANSI 92.2 standard cat. B and C. Therewith, it combines the compacity of the van with aerial work access platform and the possibility of working under high voltage circumstances. Our designers created them for operations according to the ANSI recognized live working method: « hot stick » (safe clearance). The machine provides an articulated jib, reaching 14m working height and 7.50m lateral outreach. This model fulfills utilities' expectations to provide continuous power during maintenance or construction on their distribution grid.
Additionally, the vehicle comes with a second row of seats and back of the van is equipped with furniture to provide enough storage room for the during the intervention needed equipment.
The aerial lift in action

As part of the competition the vehicles intervented on the lower support of the 110KV overhead line to install short-circuit indicators using dielectric rods.
During the demonstration and master classes, EGI KLUBB-Groups E14P insulated van-mounted platform performed in addition to a 10KV pole tap changer tool. So, the demonstration team could successfully install grounding adapters using operational stems and also the "remote" method.
In summary, the exhibition showed great interest in the urban isolated platform. Also electrical engineers from different regions appreciated the advantages of the machine precisely as a brigade vehicle due to the second row of seats. Furthermore, agreements have also been made on the design and installation of isolated E14P model nacelles on ISUZU off-road vehicles.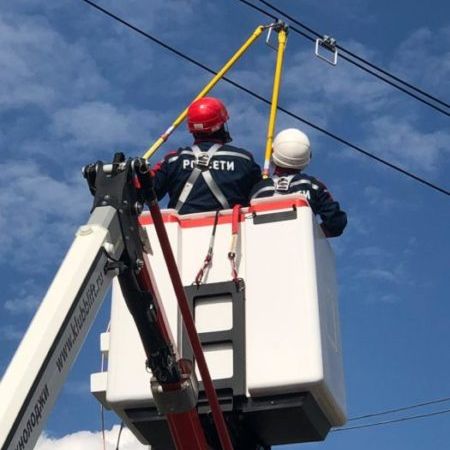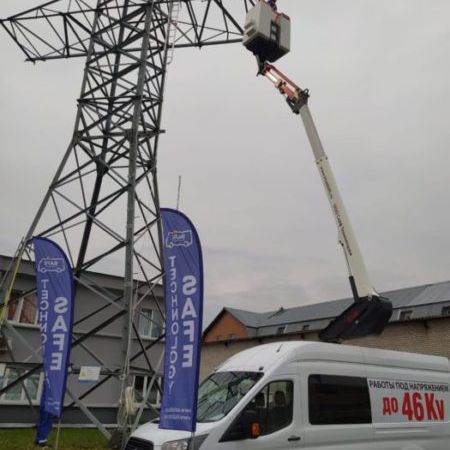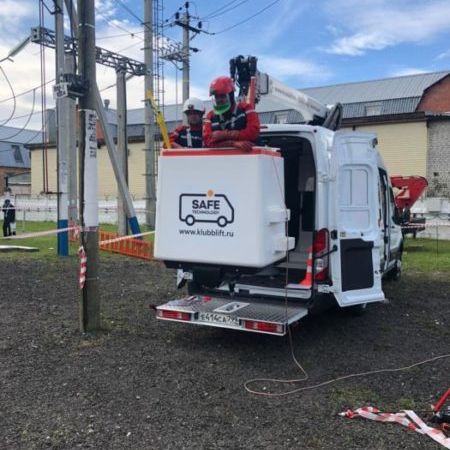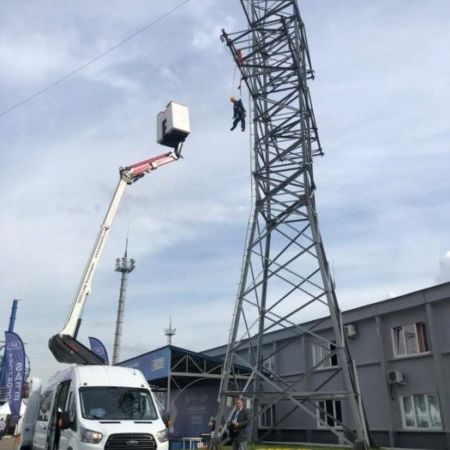 Thanks to our partner Safe Technology for sharing this great story and of course, the successful distribution of EGI KLUBB-Group's model in Russia!
Safe Technology supports us as a dealer for all KLUBB and EGI KLUBB-Group aerial platforms.
After many years on the vehicle-mounted market, we were able to build a great connected distributor network. Therefore, we can deliver and provide a worldwide maintain. Furthermore, our partners are specialists on the market of aerial work platform. As a result, they can help you find the best fitting product out of our range!
However, if you also consider representing the KLUBB Group in your country, do not hesitate to get in touch! We will be glad to get to know you.