Discover the K20 electric aerial platform from another angle!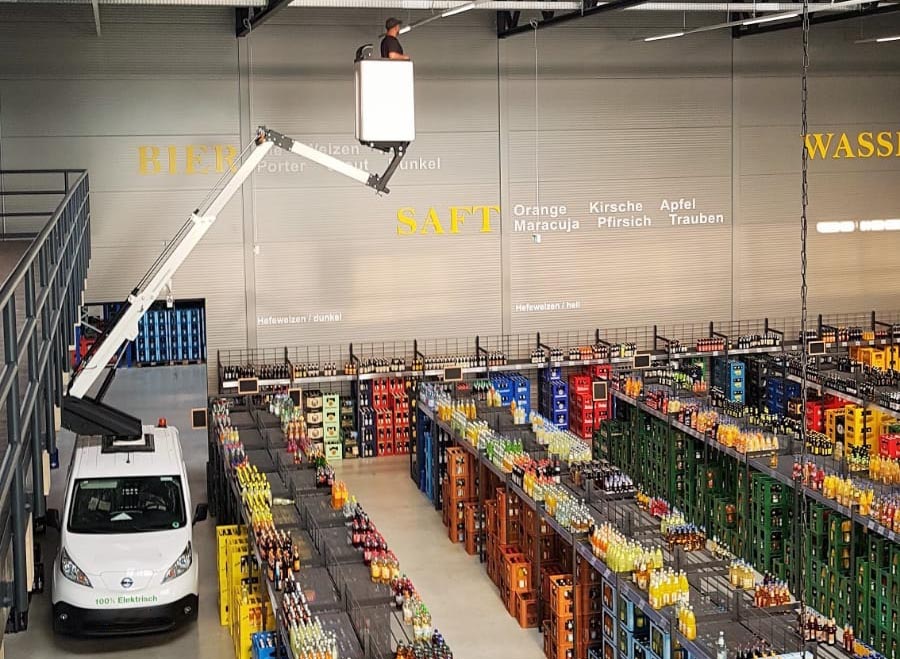 This is a great example of the advantages of the KLUBB K20 electric aerial platform.
One of our customers, a wholesaler in the agri-food sector, chose the KLUBB electric aerial platform to carry out maintenance work in their warehouse.
Mounted on a Nissan e-NV200, this conversion can be used inside, such as in a warehouse, due to the vehicle emiting no polluting particles in the area when running. The compactness of the K20 combined with the ability to control the movement of the platform whilst deployed via an easy to use joystick allows the operator to work comfortably in the different aisles of a warehouse without risk of collision.
The 100% electric k20 is an ideal solution to work both indoors and outdoors. Indeed, the K20 can also be suitable for local authorities who require an eco-responsible approach to the maintenance of green spaces.
Are you looking to buy the KLUBB electric aerial platform? Contact us