Discover on video the Opening Event of our heavy truck-mounted platforms factory
Opening Event of our heavy truck-mounted platforms factory: Thank you for sharing this delightful day with us!
We'd like to thank everyone: our clients and our partners as well as, the dedicated staff of KLUBB, for taking part of this fantastic day.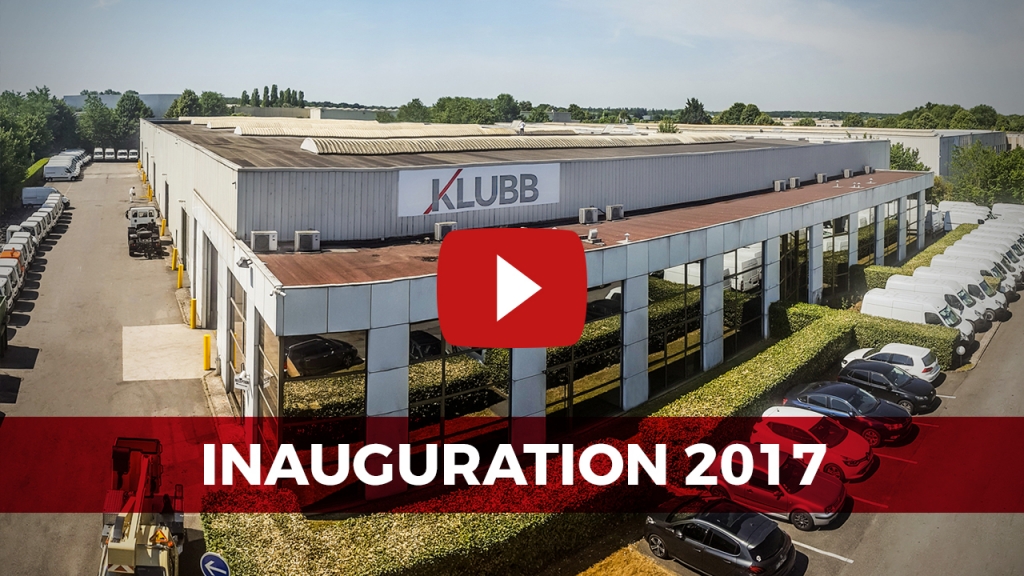 Don't miss the video of this event! You will see our clients and partners visiting and enjoying our new factory dedicated to build heavy truck-mounted platforms.
With this new facility, KLUBB is continuing to expand its range with heavy truck-mounted platforms with articulated telescopic jibs capable of overcoming all types of obstacle (tree branches, roofs, balconies, electric cables, etc.) and which get you as close as possible to your work zone. Operators can then work comfortably and in complete safety while keeping excellent flexibility of movement thanks to the articulated jib with its 180°pivoting range.
Infrastructure professionals often work with heavy loads in the basket due to the need to lift tools and materials to high work zones. The Xtenso range by KLUBB is designed for outstanding lateral outreach of up to 20 m with a constant capacity of up to 280 kg, including during use of the telescopic function of the articulated jib.