CPL are officially the number one Access company in the UK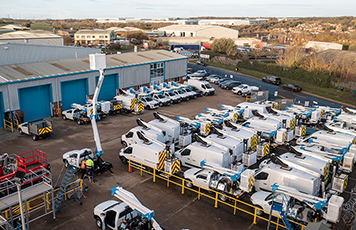 CPL announce that it is officially number one according to companies house.
For 12 years now CPL has grown to become the leading provider of Access Equipment in the UK. With a continued 25% increase in turnover year on year, the Kettering based company believes this is due to several factors. These include offering a full range of equipment for all works at height, strong relationships with some of the biggest users of platforms in the UK, and pride in their quality products. This became even more evident during the Covid-19 outbreak, which saw CPL continue to grow due to strategic procurement and internal safety precautions ensuring that the business continued to run smoothly.
Paul Murphy, CPL MD said "I am so proud of the team here. The growth in both revenue and produced units has surpassed expectations. Everyone has played a part in the success of this business from all of our employees to our suppliers and customers. I cannot thank them enough for their work to make CPL number one in the UK. The global market and supply chain is still volatile, with changes to legislation around the ZED mandate, and EU advanced safety regulations, but we are committed to growing organically by investing in our people and facilities".