Celebration of acquisition of the EGI company!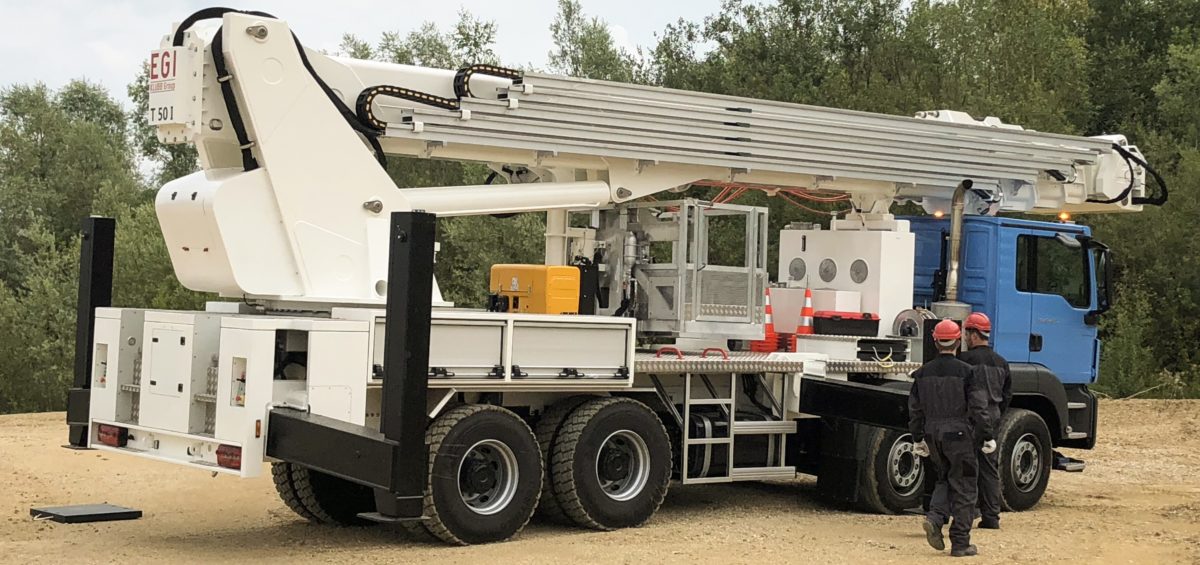 First jubillee of EGI being part of the KLUBB Group!
One year ago, KLUBB anounced the acquisition of the company EGI. The company is a specialist when it comes to aerial work platforms for live-line working, rescuing and fire fighting.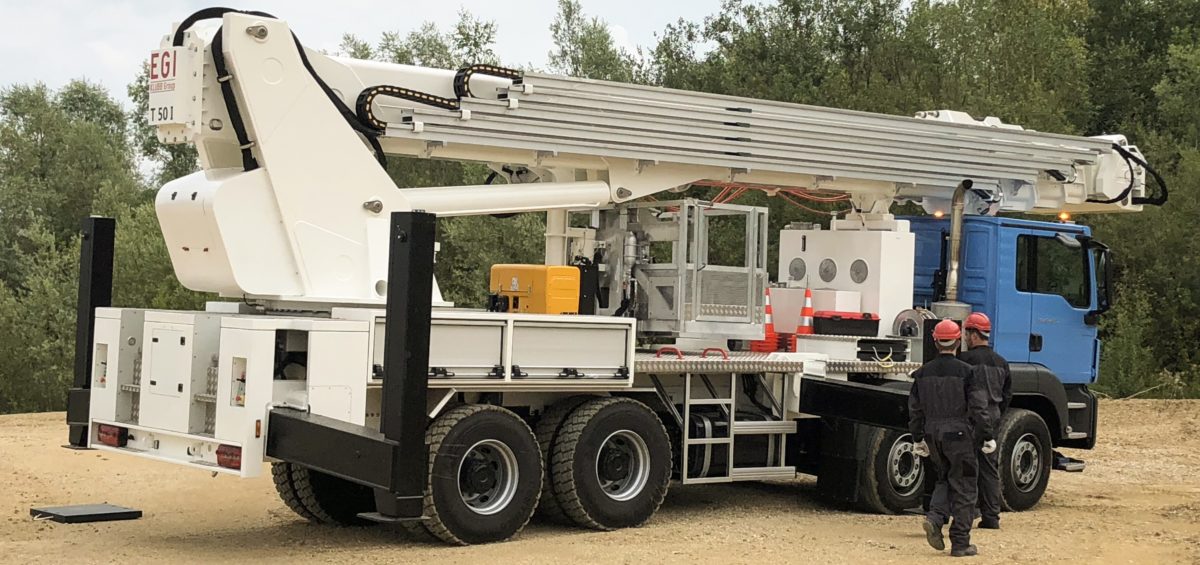 In particular because high voltage insulated platforms are in great demand in many international markets, having EGI as part of the KLUBB Group is a great advantage! In the past 12 months the company produced many innovative products like the T50I. The insulated aerial work platforms of EGI are taking advantage of unique EGI Foam-Filled Boom Technology Type III, that provides the world's best dielectric protection.
Another great example is the firefighting hydraulic work platform 330 TBI. Like the T50I, the truck is adaptable for difficult ground conditions! With its negative access of 7m and its maximum work height of 32.20m, nothing is out of reach! If you want to see this vehicle in action, visit us at the "congrès national des sapeurs-pompiers" in Vannes, France!
With the acquisition of EGI, KLUBB relocated its production of aerial platforms mounted on trucks. As a result KLUBB is able to concentrate its 2 factories located close from Paris on aerial work platforms mounted on vans and chassis in order to increase the production capacity. This year Klubb launched at Bauma a new range on light chassis mounts ranging from 16 to 20m. This new range is mainly designed for renting companies looking for robust and simple aerial work platforms able to manage all kind of works at heights.
Indeed, this year the Group will produce more than 1600 aerial work platforms.
Like EGI, CPL (Cumberland Platforms Ltd) also belongs to the KLUBB Group. Since the establishment of the company in 2011, it became popular in the British market for lift mounted vehicules. First acting as a dealer of the brand KLUBB, they took the position as the English subsidiary of the KLUBB Group in 2018. CPL will produce this year more than 300 aerial work platforms mounted on vans and pick-ups.
As noticeable, KLUBB Group is a constantly growing company and we are still looking for dealers around the world, so contact us if you are interested!