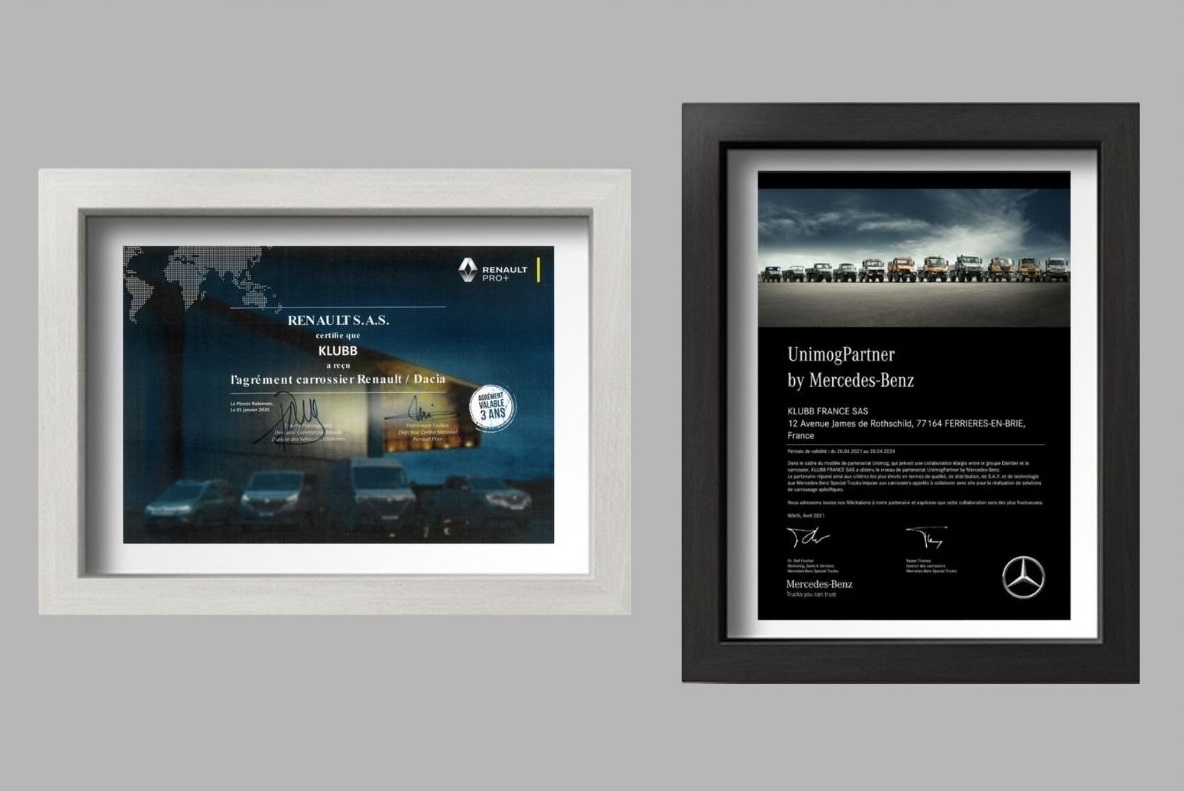 A RECOGNATION OF OUR TECHNICAL KNOW-HOW
This year we have once again renewed our car builders approvals with the manufacturers Renault and Mercedes. These certifications are subject to technical audits which impose strict bodywork rules and perfect knowledge of the vehicles. It is a guarantee of quality and safety for our customers.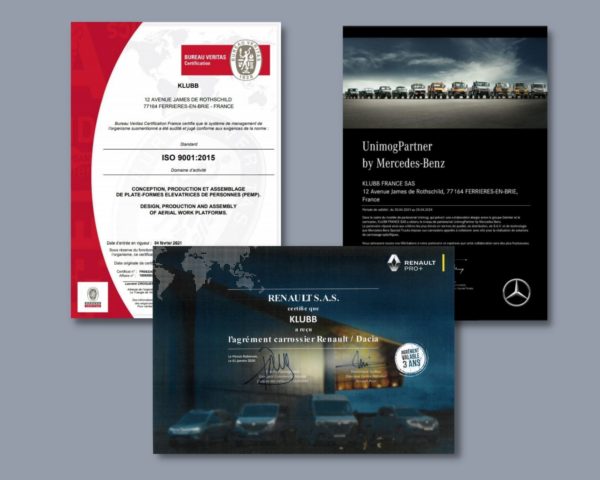 We have agreements with the main car manufacturers in order to benefit from the product and technical information in preview.

This quality approach built in partnership with vehicle manufacturers complements our internal processes and methods certified ISO 9001.
We are also UTAC qualified operators, which guarantees you a vehicle that complies with the highway code and the regulations in force.
In addition, each machine that leaves our factories is controlled and tested by an external organization, Apave,
which certifies its good working order and validates its technical conformity.