An unmissable event, BAUMA reopens its doors!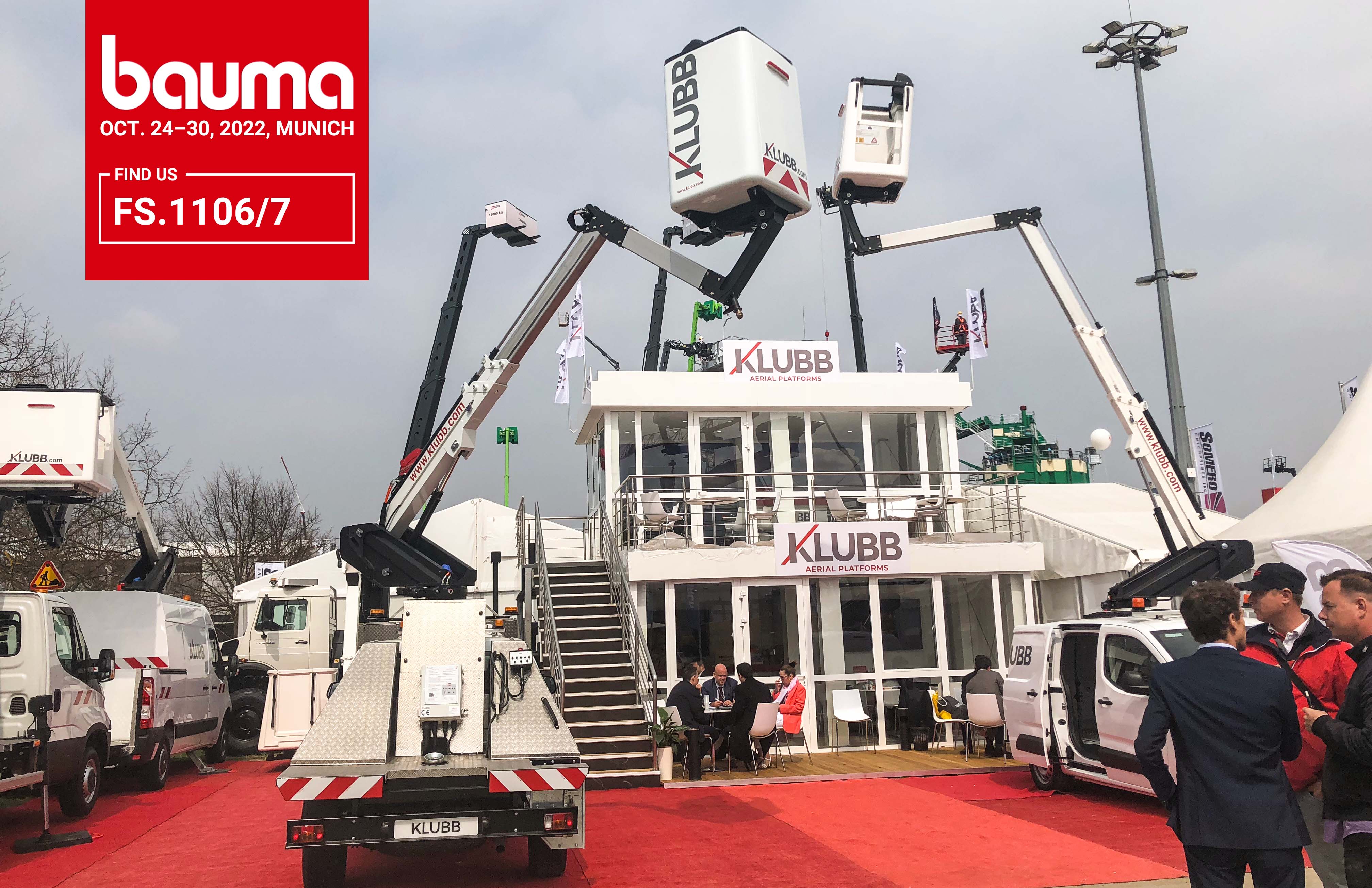 From 24 to 30 October, the Klubb team will be in Munich for the next edition of BAUMA. Dedicated to construction equipment, this event is one of the world's leading events. We will be happy to present you our latest innovations in aerial work platforms during the 7 days the fair. This year, great concepts are waiting for you at our stand FS.1106/7 in the outdoor area.
We will be happy to introduce you to our latest innovation: a new design by our Klubb engineers, incorporating new and eco-friendly components! 🎋
We will also present our range of "Green" vehicles, electric and gas powered, including a number of demonstration models on our booth, for you to test. Not to be forgotten is that our entire range of aerial platforms can be equipped with our "Green Pack" option, which allows you to work with the engine of the vehicle switched off.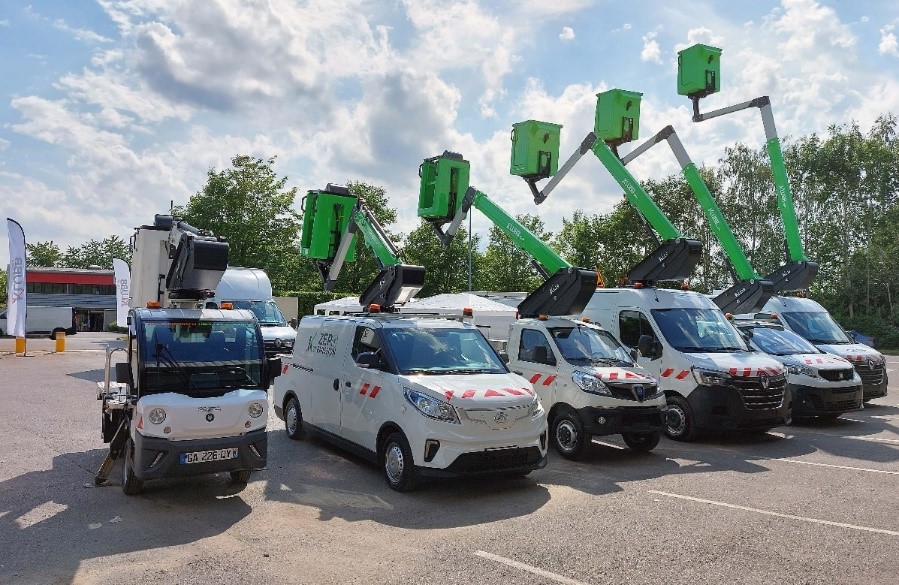 Also highlighted, our "light" range, designed to provide you with the highest available payload and reduce OPEX, TCO and CO2 emissions. Save money and reduce your environmental footprint at the same time!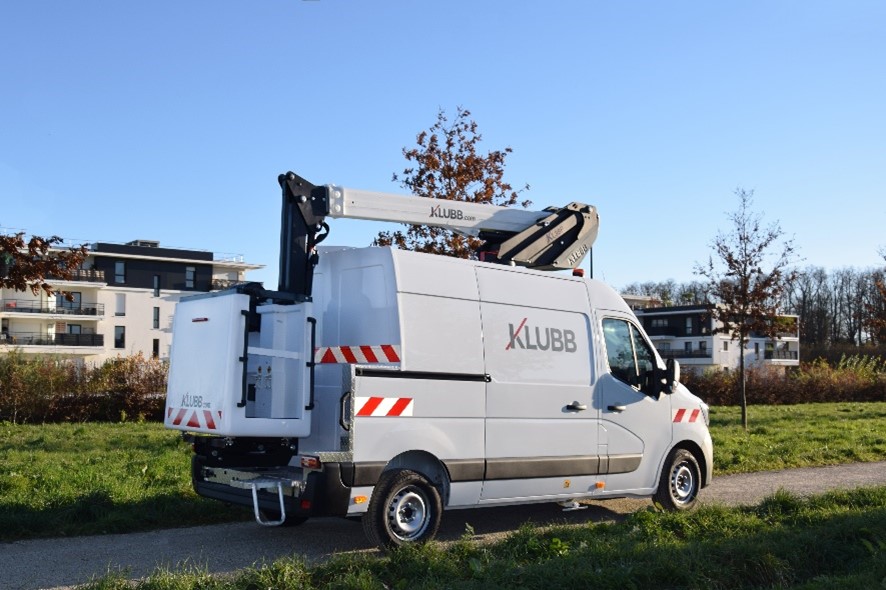 Visitors will also discover the new model articulated on a chassis with new functionalities: a model that will complete our range of articulated platforms allowing working heights from 20 to 24 meters to be reached.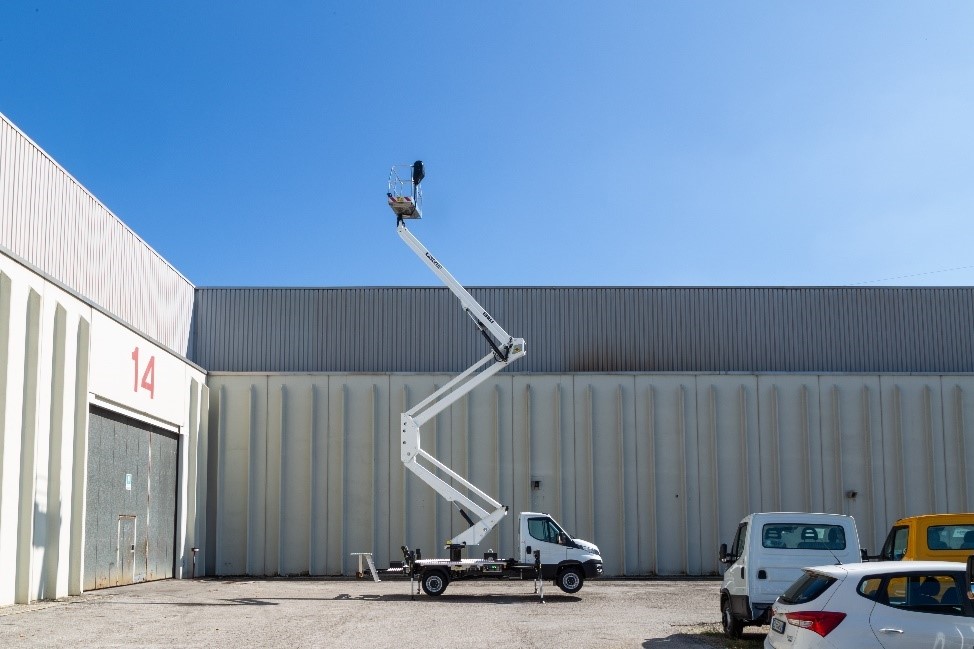 Come and visit us, our specialists will be presenting other exclusive models on our stand. If you have a working at height challenge, we have the right solution for you!
If you want invitations for this unmissable event, contact us!