A new German dealer join the Klubb, welcome to Kunze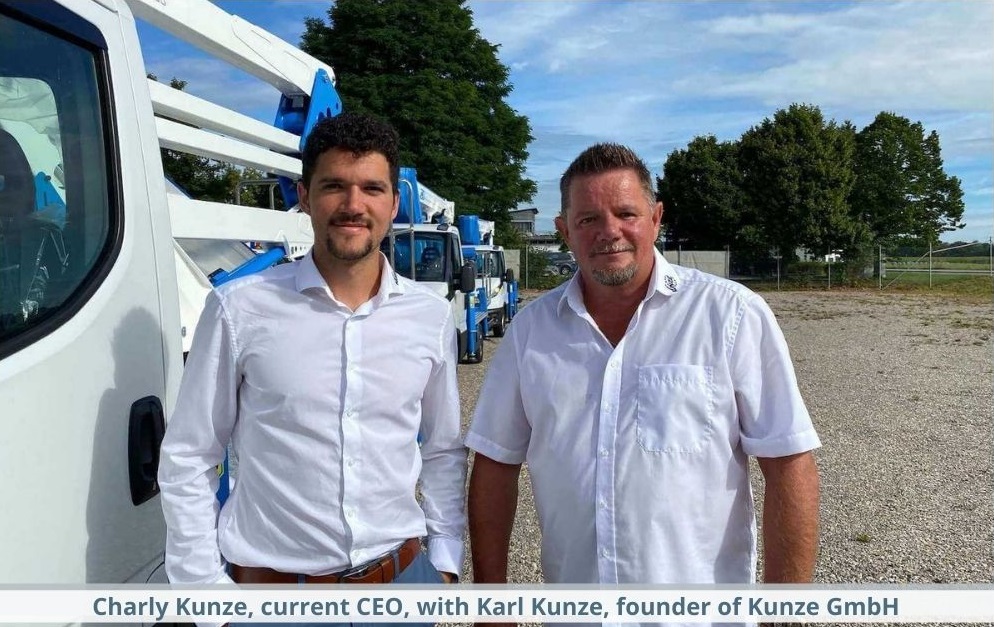 Interview with Charly Kunze – Kunze GmBh CEO
It was during Platformers' Days (Leading trade fair for mobile lifting and height-access technology), that this new partnership was formed. A visit to our factory in Ferrières-en-Brie near Paris, convinced Charly, CEO of the German company Kunze, to work in partnership with Klubb Group. This new collaboration allows Klubb to strengthen its presence in Germany. The Kunze team will develop commercial relationships and will promote Klubb's aerial platforms all over northern Germany and Austria.
Find out more about this great company by reading the interview with Charlie Kunze:
Charly, could you introduce Kunze company and activities in Germany?
The comany KUNZE was founded by Karl Kunze in 1988 in Bruckmühl, Bavaria. What started as a small rental business in the height access segment developed to a still gowing middle class family owned company with around 30 employees. KUNZE operates as dealer for international brands as well as in rental business regionally. The fleet holds around 150 machines, which includes working platforms such as spider lifts, railroad lifts, truck monted platforms, mini cranes and glass lifters.
How did your Hear about Klubb Group?
The final contact with KLUBB Group was set during the Platformers Days in Karlsruhe, Germany. But we already knew about KLUBB since they managed to increase their reputation within the last years by icreasing their sales volume in Europe. In Germany they are not know as well as in the rest of Europe but we think it is the right time to start working with them. It is together that we are going to develop the German market.
Why did you choose to work with Klubb Group?
KLUBB is a successful manufacturer of modern and high quality products. We are convinced about the performance of the brand and we believe that KLUBB shares our values of customer based service, future oriented techniques and follows important trends, such as green emission.
Also, the truck monted van mounted aerial platforms are the perfect addition to our portfolio.
What kind of Klubb products are the best for your market?
All green machines with zero emissions will be a game changer within the next years.
People are lacking for innovative and more eco-friendly solutions and the best thing is, they are buying the van or transporter with the platform and not the other way around. For smaller machines the van/truck is more important than for bigger machines starting from 18-20m.
Thank you for your time and the insight into your company and your philosophy.
KLUBB Group looks forward to growing with you on the German market!