Aerial Platforms Manufacturer
As the number one aerial platform manufacturer in Europe, our primary mission is to think about tomorrow's designs. For this we can count on the know-how and expertise of several years that leads us today to design aerial work platforms on innovative vehicles and meet all safety standards. Our intention is to cover the needs of all trades requiring work at height. A desire that is reflected in our ranges of products represented by van mounted aerial platform, truck-mounted aerial work platform and chassis truck mounted lift. As a manufacturer of aerial platforms, we also give ourselves the mission to assist you in the management and use of your MEWP fleet.
Our capacity to produce 2,000 aerial platforms a year is therefore accompanied by a myriad of services, which first of all involves increasing the skills of your teams via our training program. Our desire is to make the life cycle of your aerial work platform the longest possible. We therefore offer you, as a distributor, a large stock of spare parts. If possible, one or more pieces can be sent to you on the day of ordering.
Thanks to our worldwide network of distributors, we are sure to provide you with the model of the second-hand platform that will suit you best. Mobile maintenance and repair services are provided by Nacelle Assistance and Services. Available 24 hours a day, 7 days a week, with national coverage in France and in the world via our network of distributors.

Become a distributor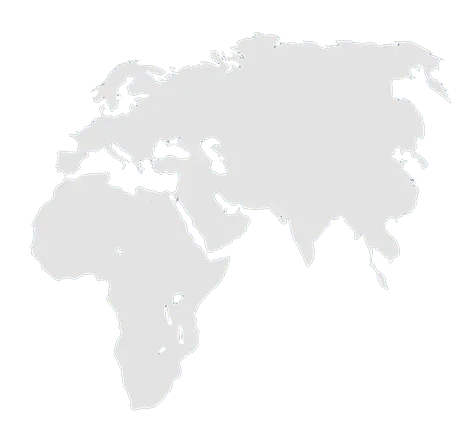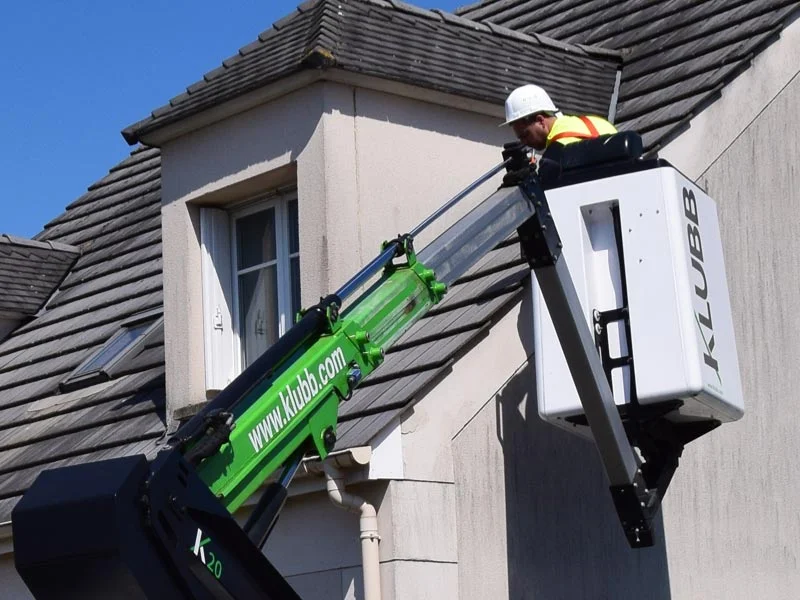 Maintenance of urban green spaces, maintenance of roofs, maintenance of networks, the possibilities of use of truck aerial platforms are never ending. As a result, klubb aerial platform mounted truck's are true technological gear for working at height. This type of aerial work platforms mounted on trucks over 3.5T is appreciated for its payload and high stability. Our models of new telescopic boom truck will allow you to reach working heights of between 15m and 35m and lateral offsets that are between 8m and 25m.

Our range

of aerial platforms
Maintenance of urban green spaces, maintenance of roofs, maintenance of nets, the possible uses of truck platforms are endless. As a result, klubb aerial work platform stackers are real technological equipment for working at height. This type of aerial work platforms, mounted on trucks over 3.5t, are valued for their payload and high stability. Our models of the new telescopic boom stackers enable you to work at heights between 15 m and 35 m and lateral offsets between 8 m and 25 m.
Altura de trabajo
Compensar
Our factories have the capacity to manufacture and install 2,000 aerial platforms per year.

nuestras

soluciones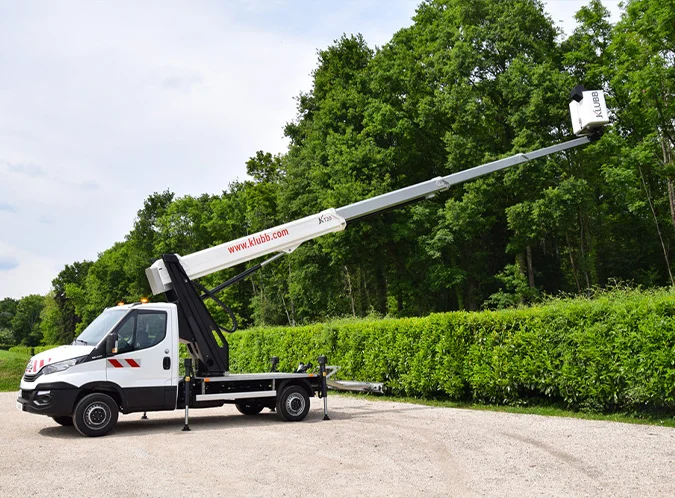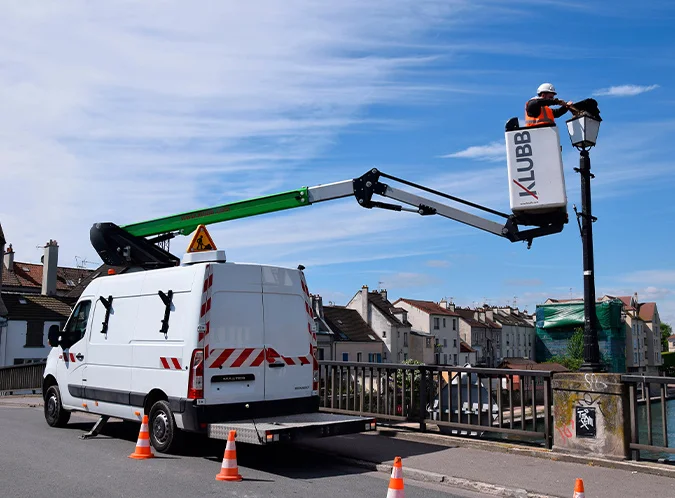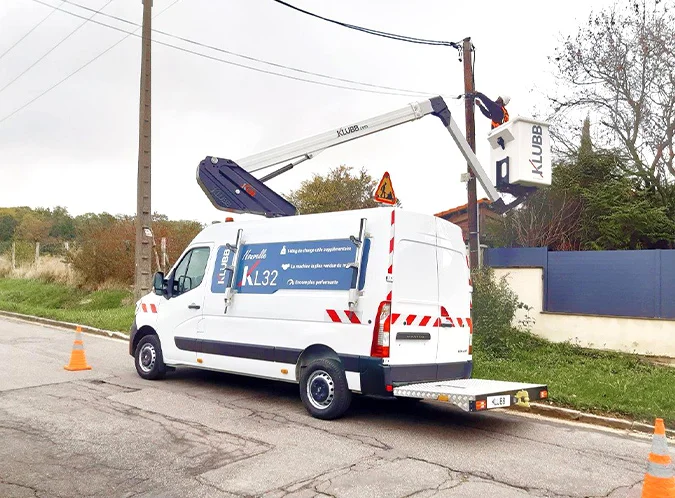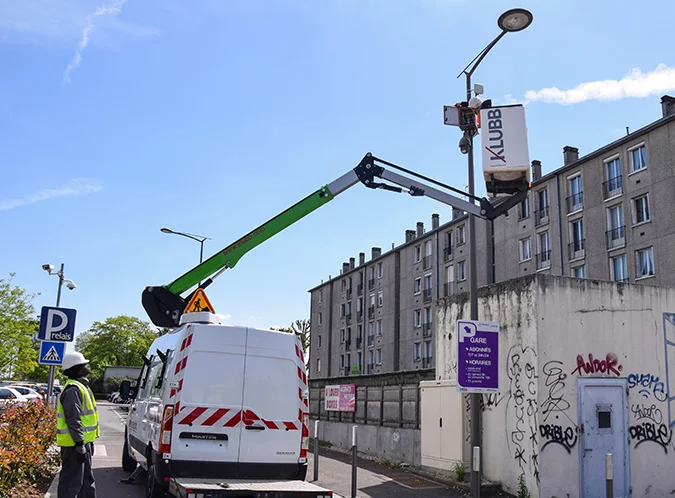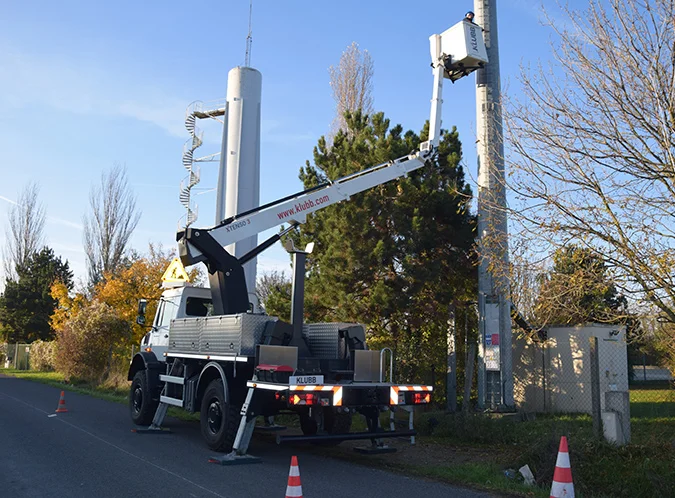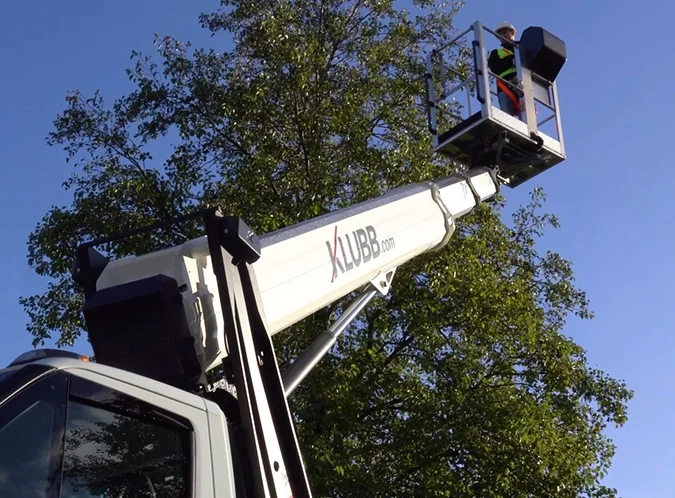 Tu

la opinión importa
"We are delighted with our new appointment that now enables us to distrubute a well-known European
brand in our country. We also like the innovative ideas and the preformance oriented spirit of the Klubb team."
Manager in Uruguay
"Our partnership with KLUBB is very exciting and with their high-end products we will be able to help new Swedish customers with their needs to expand their business."
Scandlift in Sweden
"We were impressed with the quality and rebust nature ok KLUBB products,and with its team that mirrors our values and professionalism."
Mondia in Belgium