What is the difference between an aerial lift and a scissor lift ?
The concept of aerial work platforms encompasses a wide variety of different machines. A variety that can quickly confuse anyone who wants to buy this type of machine to work at height. Among these confusions that we can have when looking for a model of elevator that suits us, the difference between a scissor lift and an aerial boom lift is perhaps the most common.
The interest of this article is to detail the differences between these two types of elevators. You will gain clarity, make better decisions and work in better conditions.
What is a scissor lift?
A scissor lift is a mobile scaffold with a platform that only moves vertically.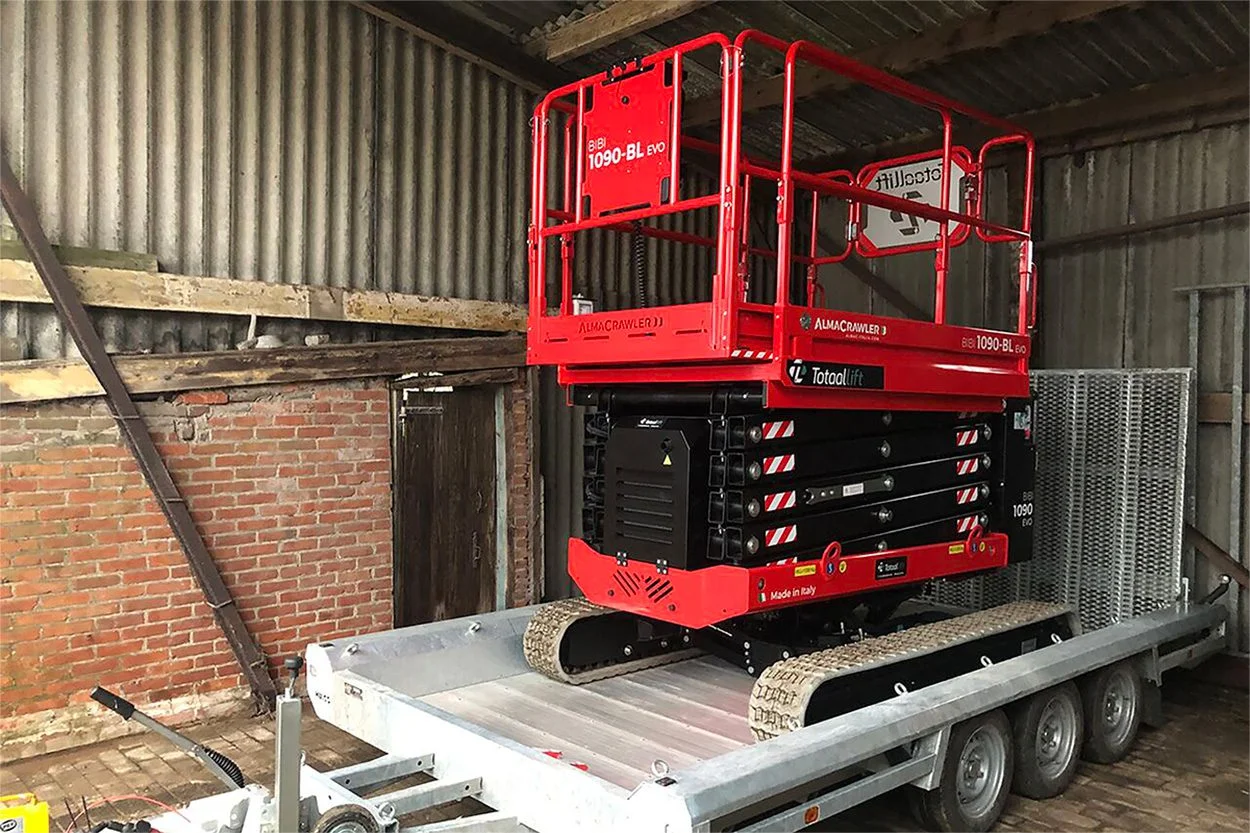 What are the conditions of use of a scissor lift?
Scissor lifts are designed for specific work and low heights (no more than 10m working height for the most sophisticated models of scissor lifts). Stable and very handy, it is just as useful outdoors on inclined floors or uneven terrain for example. Scissor lifts are very practical in many professions, for example painters in building, stone masons, roofers, carpenters, but also for tree surgeons and even maintenance of glass surfaces.
What is an aerial work platform?
An aerial work platform is a vehicle mounted work platform that can move vertically and/or horizontally. Some platforms can even rotate around a vertical axis.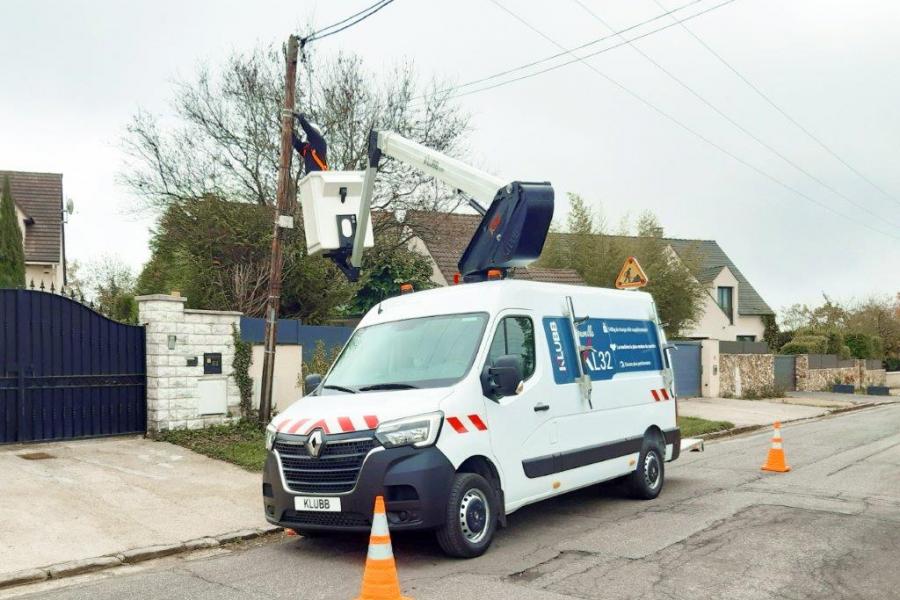 What are the conditions for using a platform lift?
Aerial work platforms, those that can be mounted on vehicles such as vans or trucks, can be used for a wide variety of needs. They are very flexible elevators that allow one or more operators to reach heights that are sometimes very high and on terrain that is sometimes sloping.
The risks involved in the use of these platforms
Both scissor lifts and aerial lifts present fall hazards. That's why making the difference between them is crucial to work at height the safest way. It ensures you to prevent injury risks for you and road users. For example, how to mark out your work area so that people do not get too close to the aerial work platform and put themselves and the operator at risk.
Fall protection for scissor lifts
The protective recommendations for scissor lifts are very limited. Whether it is OSHA for the USA or IPAF for Europe, it is not mandatory for the operator to be attached to the basket with a harness, especially if the scissor lift's guardrail respects the required height to prevent falls.
Fall protection for aerial lifts
Fall protection for aerial lifts is different. Due to a higher working height it is required that a body belt be worn and a lanyard attached to the boom or basket at all times to prevent an employee from falling out, or being bounced out of the aerial lift. Body belts are only allowed for fall restraint and fall positioning systems as a means of fall prevention. A full body harness is required for fall protection.
Conclusion
Scissor lifts and aerial lifts continue to present a number of safety challenges, especially falls. Although there are many factors that contribute to falls, most injuries are the result of falls to a lower level that many times involve equipment, including scissor and aerial lifts. Fortunately, you can safely guard against this hazard by understanding scissor and aerial lift fall protection and implementing the required safeguards.