VIDEO: 100% ELECTRIC AERIAL PLATFORM K20 ON NISSAN ENV200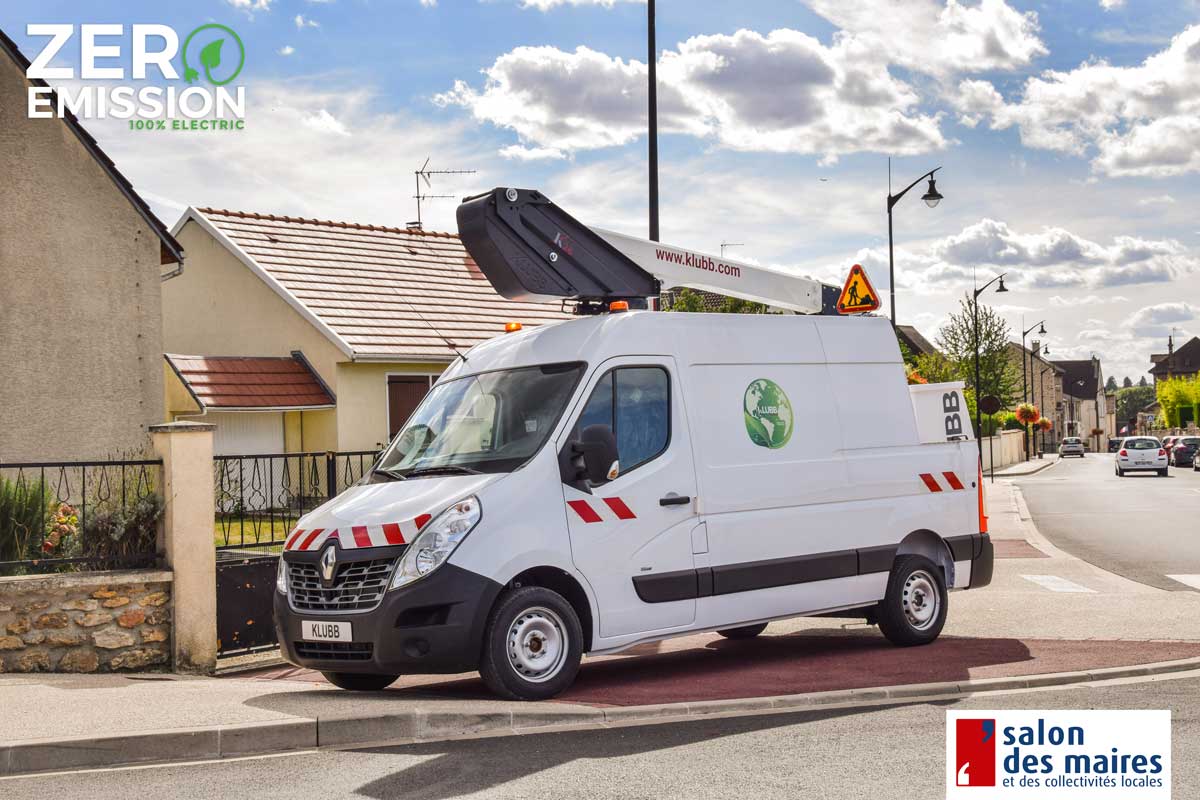 The
K20 aerial electric platform
on eNV200 reaches a working height of 10m for an offset of 5m. Autonomy of the K20 electric lift: 32 cycles. Autonomy of the van: up to 170km. Klubb now offers the widest range of 100% electric aerial platforms on vehicles on the market. As a certified partner for many car manufacturers such as Renault, PSA or Mercedes, we work closely with these companies to design the best performing lifts for our customers on their new electric models.
The electric range of Klubb aerial platforms consists to date of 3 models  the K26 on Master ZE, the K20 on Goupil and the K20 on Nissan eNV200.
K26 new electric platform mounted on the cut-away Renault Master ZE.
This 100% electric platform on van is characterized by an exceptional loading capacity on this segment and a compact size, well adapted to the urban environment. With a working height of 11.80 m and an offset of 6.80 m, the K26 lift is mounted on a cut-away Master ZE to combine work performance in height and ease of use. Klubb has been the first bodybuilder to launch a platform mounted on the new Renault electric van. It is particularly suitable for maintenance companies of street lighting, telecommunications or installation of CCTV.
The electric K20 aerial platform mounted on Goupil G4.
100% electric, it is a very powerful solution for working in pedestrian or residential areas. This lift on small electric vehicles is distinguished by its ability to work on sidewalks with a vehicle width of 1.5m and autonomy of 70km on the road. With a working height of 10m and an offset of 4m, this model is ideal for all councils, public lighting or maintenance of green spaces.