The vehicle of your choice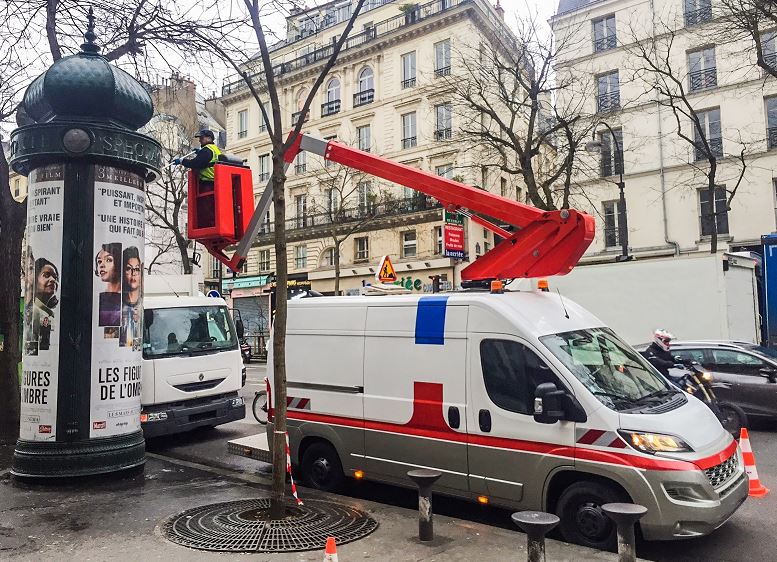 Aerial lifts on vehicle mounts: let's find the perfect match!
KLUBB is now the n°1 manufacturer of
aerial lifts on vehicle mounts
in Europe with more than 1,400 lifts produced in 2018 for international markets. KLUBB is present in 20 countries (Sweden, Israel, Uruguay, India...) in particular through a network of professional distributors who sell and maintain its lifting solutions. One of the greatest challenges in the aerial lifts on vehicle mounts industry is the integration of the platform on to the vehicle.  
Our expertise enables us to perfectly match the right platform with the correct host vehicle for the intended application.
K32 on Citroën Jumper
Our in-house design office consists of about 15 experienced engineers
able to provide a process of continuously upgrading our product range in order to cope with these challenges. We are also working closely with the vehicle's manufacturers, as
we are official bodybuilder partners
with most of them, in order to design the best platforms for their upcoming models. Our know-how enables us to help our dealers to adapt their assembling process to mount the Klubb upper structures on the most requested vehicles in their home market. We are ablo to bring the best technical support to our partners: training programs, after-sales support, spare-parts shop with fast delivery... It's all designed to ensure the mutual growth and success of KLUBB and its partners.
Are you interested in becoming a KLUBB dealer? Contact-us
Pictures from left to right: Aerial lift K20 on a Renault Kangoo (Renault certified Bodybuilder), Xtenso3 on a
Mercedes Unimog
(Mecedes Van Partner and Unimog Partner), K20 on
Goupil G4
(100% electric chasis mount) and K42P on a Landini tractor (rural works).