Klubb new dealer for romania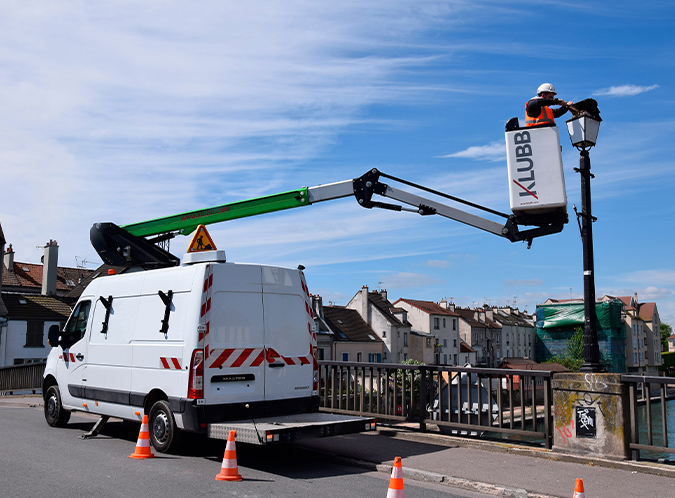 The Klubb Group new dealer in Romania has more than 20 years of experience in the aerial work platforms field.
We spoke to Claudiu ISPAS, the Commercial Director of CDP Access, he will explain all about this partnership.
Could you introduce CDP Access company and activities in Romania?
Claudiu : We are an importer specialized in lifting solutions since 2001. We have been the first company in distributing aerial work platforms in Romania in order to replace traditional scaffolding for the construction sector. We also are the largest Renting companies in the country, with a fleet of more than 400 machines for working at height.
20 years of experience in the field placed CDP Access as an innovator with a strong network service. Our clients benefit from excellent technical support thanks to the large experience of the technical team within CDP Access. This helps us to promptly respond to each request within a maximum delay of 24 hours.
How did your hear about Klubb Group?
Claudiu : Klubb was presented to us by the French Embassy. After that, we visited your factories in Paris and were very impressed by the general atmosphere inside the company, the quality of the production area and of course by the energy of the team.
Why did you choose to work with Klubb Group?
Claudiu : Working with Klubb will help us to be able to cover almost all the demands in the Romanian market for working at height. We missed in the past van mounts segment a lot, for example for the maintenance of public lighting or street signs.
What kind of Klubb products are the best for your market?
Claudiu : We already purchased the Kl32 aerial work platform model, which we feel is ideal for the Romanian market. This van mounts is able to transport safely all the material and tools of our clients and they can work very fast as there are no outriggers so it saves time for all the work at height.
Thank you for your time and the insight into your company.
KLUBB Group wishes you the very best on the Romanian market!