KLUBB Group's season Greetings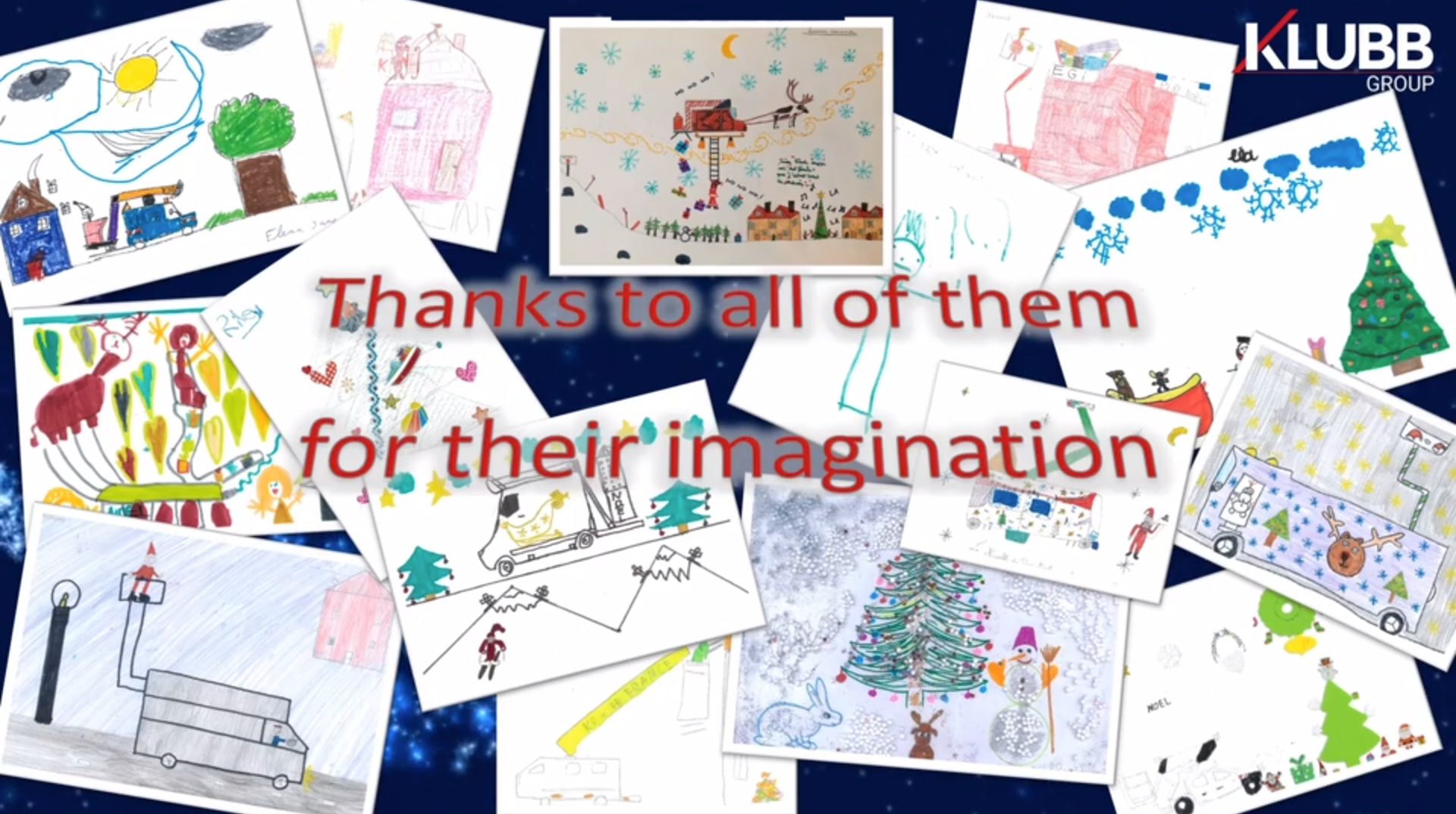 THIS YEAR SANTA CLAUS WILL COME ON A PLATFORM!
To herald this year's festive season, we asked the children of KLUBB's employees to imagine the aerial platform of Santa Clause. And honestly, we should send them as a proposal to the North pole, all of them would be very useful… But see for yourself!
https://vimeo.com/380204396
In this spirit KLUBB Group wish you all happy holidays among familiar faces and merry Christmas!

There is a Christmas song upon the air, There is a joy innate within the heart; An inner sense of peace, a holy light Illumines life and sets these days apart. – Edna Greene Hines