K38P aerial platform mounted on vans, Discover it !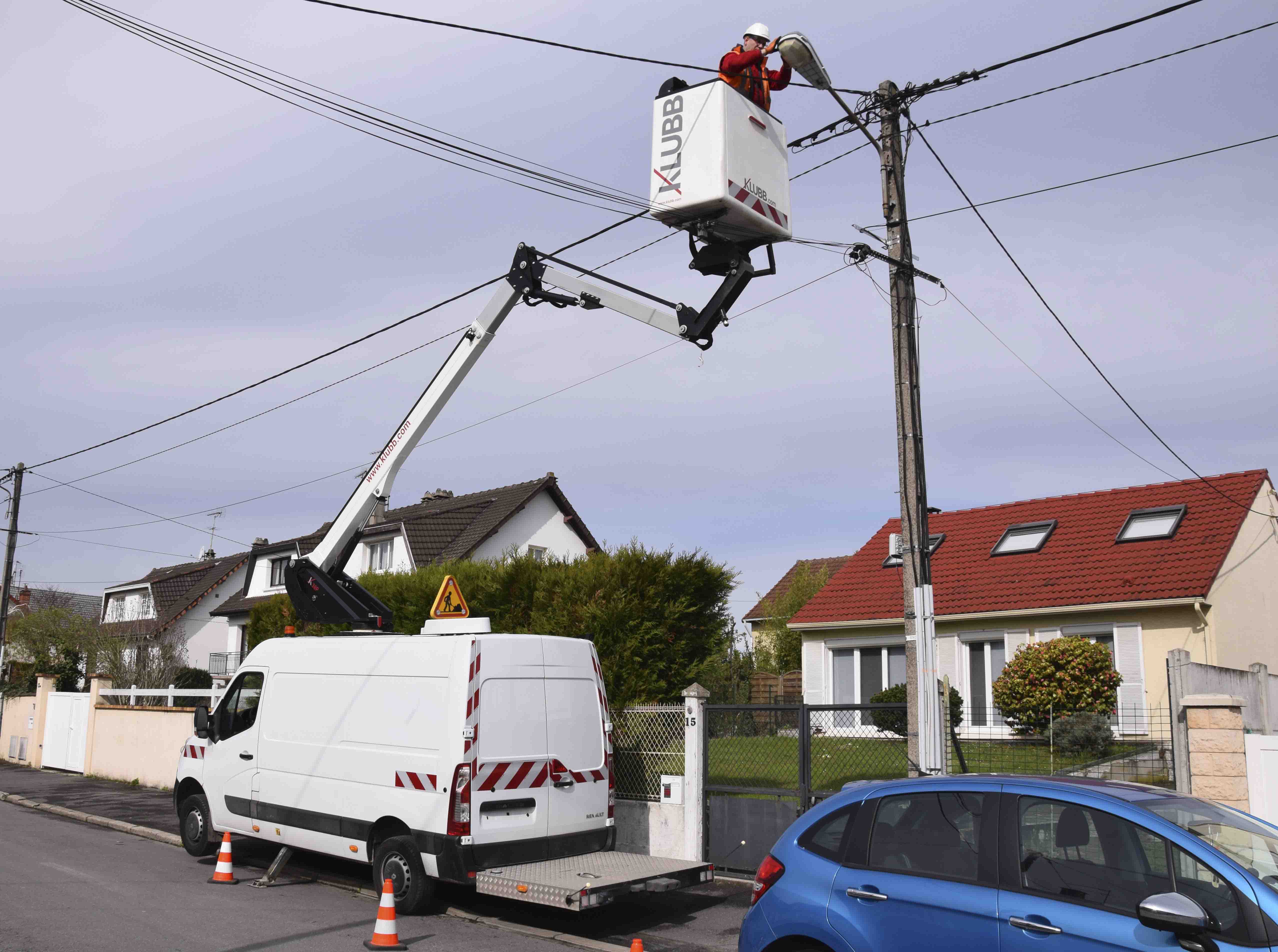 Take the example of our customer and use the KLUBB K38P aerial platform for the maintenance of public lighting.
This K38P aerial platform has a working height of 13.8m and a lateral outreach of 8.2m. It is equipped with an articulated boom which widens the field of work for the operator. In addition, to improve its ease during interventions, KLUBB offers a rotating swivel basket at 2 x 90° to avoid obstacles more easily. The basket of this aerial platform is insulated for low voltage to ensure the protection of operators when working near power lines. All the criteria are thus gathered to guarantee safe, practical and effective interventions! Committed to respecting the environment? Klubb has the option of Green Pack technology on all van mounted aerial platforms that allows operators to use the machine on battery, with the vehicle engine switched off. 
For more information, please
contact us
 .