HEMATEC Arbeitsbühnen GmbH becomes the exclusive Klubb dealers for the whole Germany!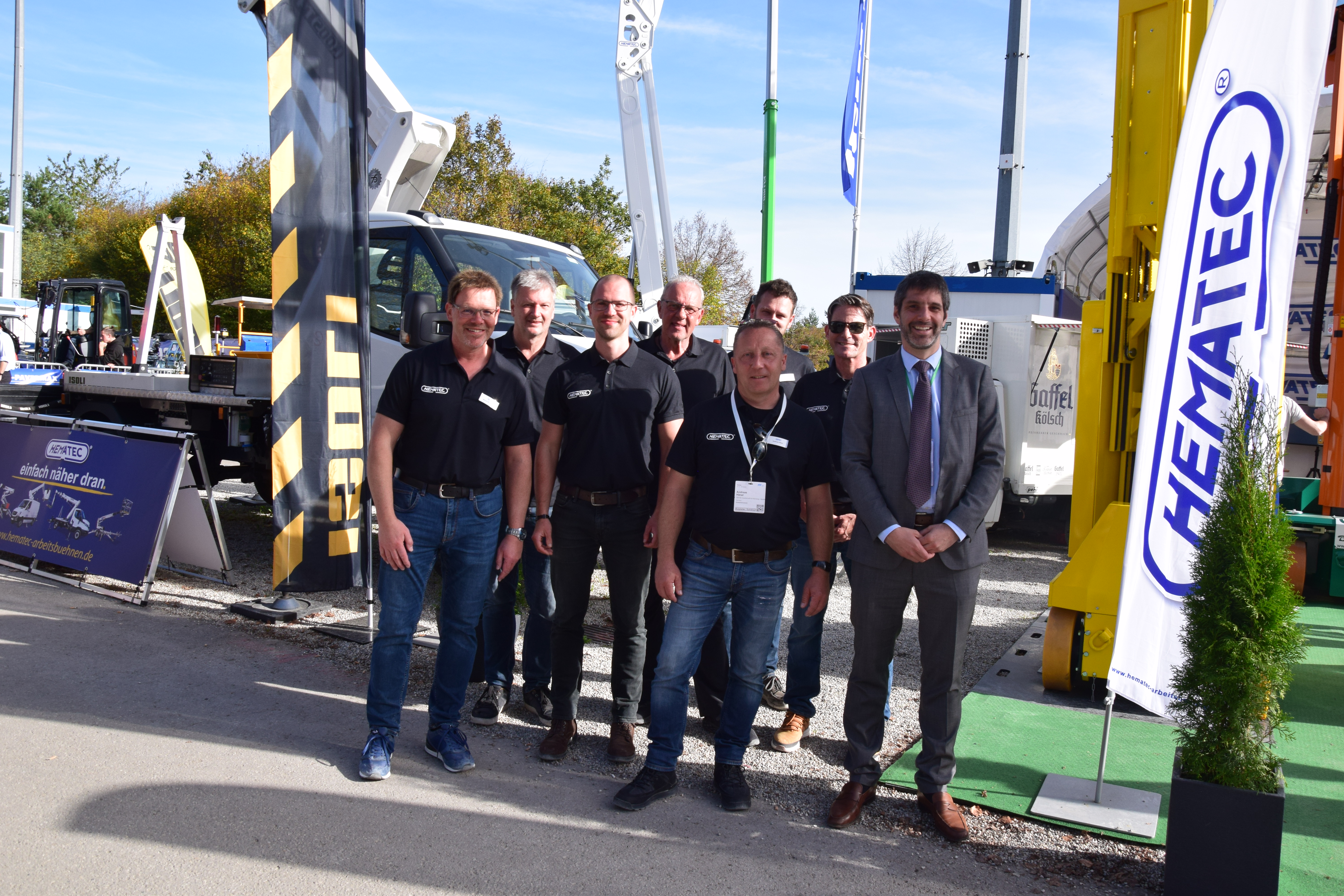 Klubb Group is proud to announce its latest dealer partnership with Hematec, German expert for more than 25 years in sales, service, repair and maintenance of aerial work platforms. Thanks to their IPAF certified training center, they offer a complete solution on the market.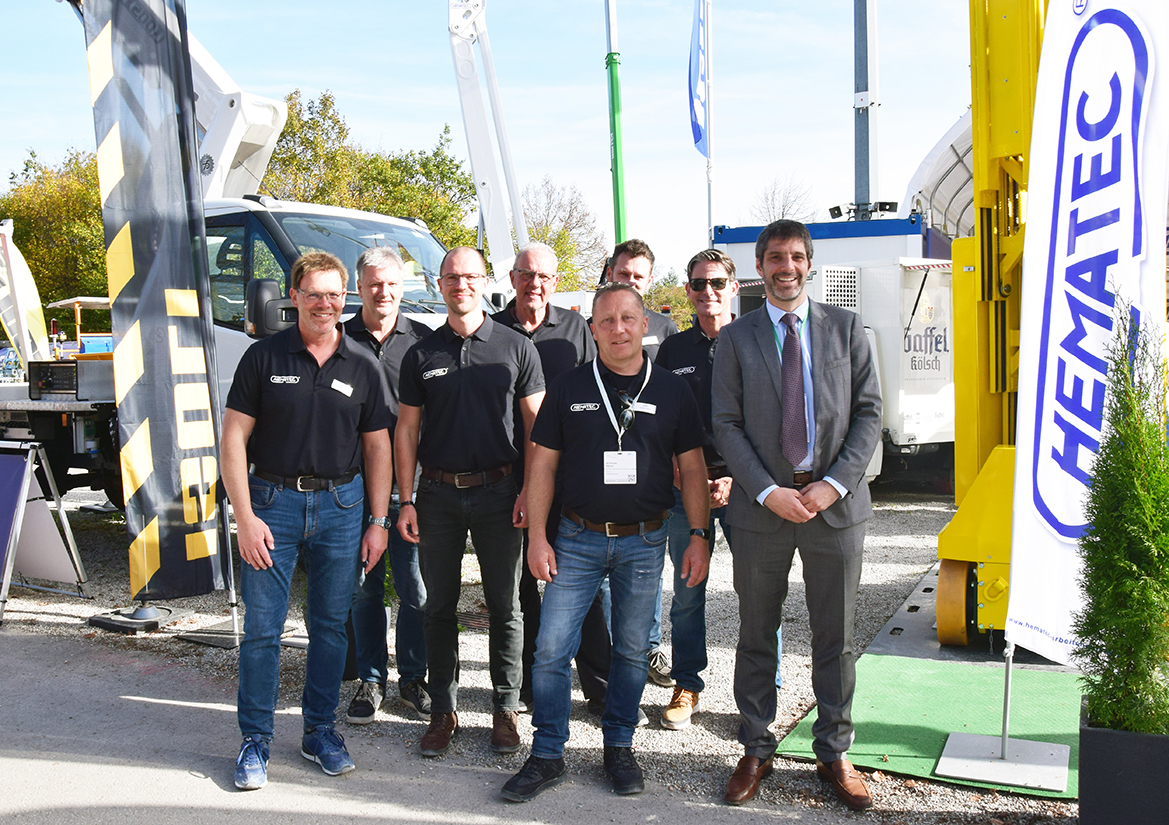 The Hematec team with Henri Bourrellis, Klubb export sales director
For Klubb, the German company Hematec is a technical leader, especially in the management of their after-sales service.

Hard working team, solution provider, out of the box thinker, the great job that Hematec is doing as an Isoli dealer has convinced KLUBB Group to add the K Range to their portfolio.

On Hematec's side, it is KLUBB's wide range of product, strengthen by the acquisition of Italian specialist Isoli, its innovative spirit to increase operational efficiency of their customers, while reducing their CAPEX/OPEX, that was the deal maker.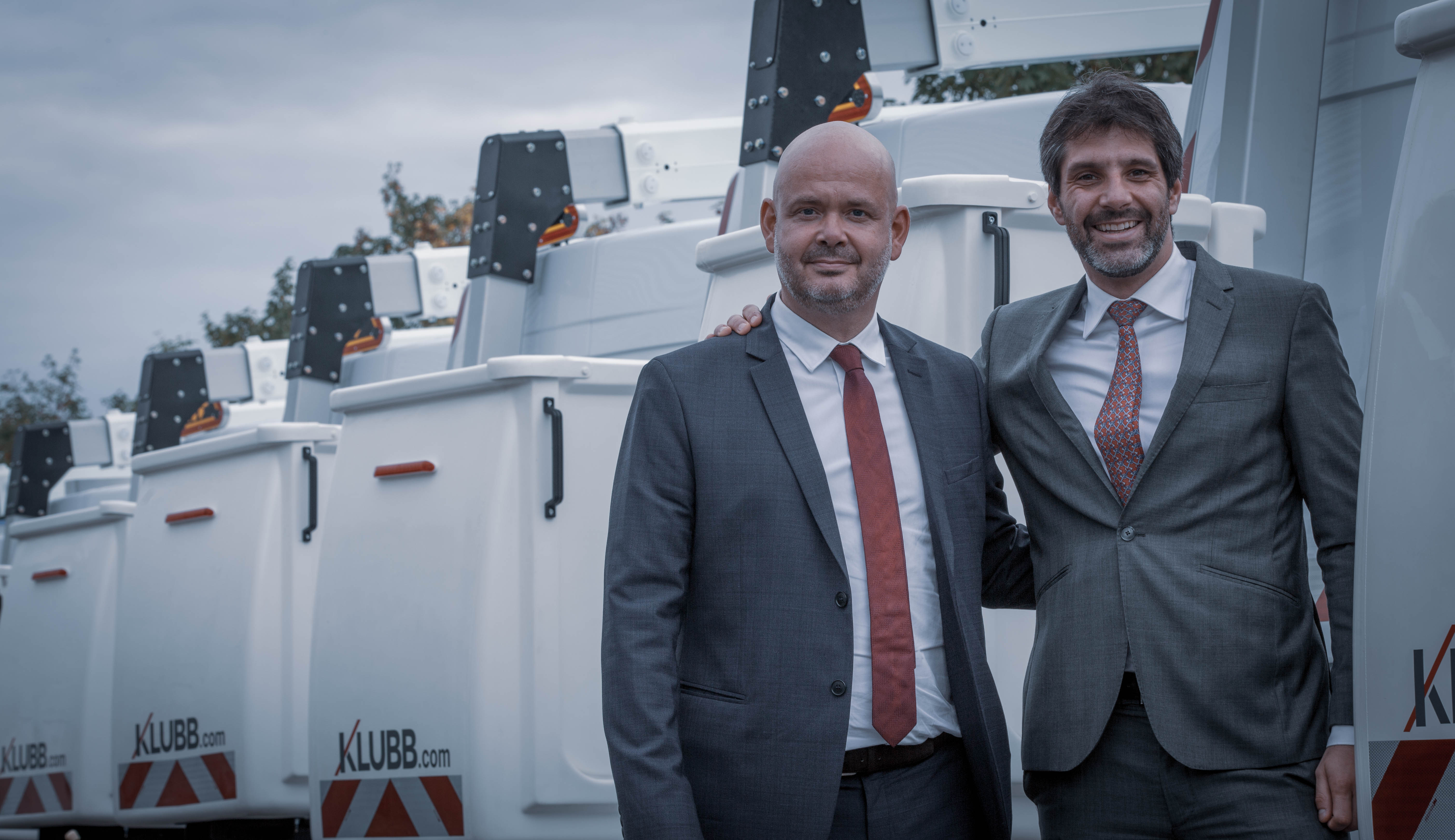 Julien and Henri Bourrellis, respectively CEO and International Development Director of KLUBB Group
Hematec has now joined the Klubb Group dealer program. This program provides training, sales and technical support and much more. It's all made to ensure mutual growth and success for Klubb and its partners. This new collaboration also allows the Group to strengthen its presence in Germany thanks to Hematec's know-how and experience throughout the country.



About Klubb Group (www.klubb.com)
Klubb Group is a multi-specialist bodywork company that offers conversions of commercial vehicles in areas dedicated to increasingly specific applications. With a turnover of more than €133 million, over 500 employees and an international presence in some 40 countries, the Group is a European market leader in the aerial platform sector.

About HEMATEC Arbeitsbühnen GmbH (www.hematec-arbeitsbuehnen.de)
HEMATEC Arbeitsbühnen GmbH, headquartered in Dresden, Germany, was founded in 1995 to act as a factory representative for the import, sales and service of trailer mounted aerial work platforms. In the course of time, HEMATEC Arbeitsbühnen GmbH has developed into a leading company in the MEWP industry and have also made a name on the international stage with their branches in Austria and Croatia.