GMP TRUCK: A NEW DISTRIBUTOR JOINS OUR NETWORK!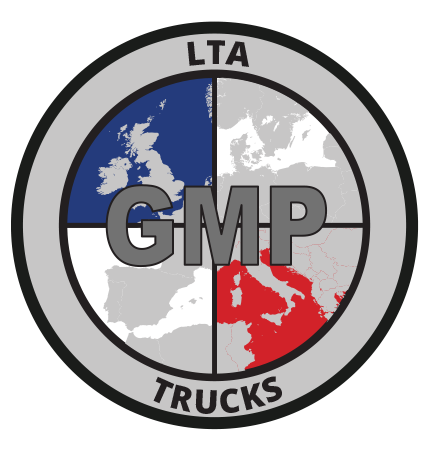 Klubb Group is pleased to announce the partnership between its subsidiaries Isoli (Fontaniva, Italy) and Mobitec (Ferrières-en-Brie, France) with the company GMP Truck. A prominent player in the towing, sales, and rental of heavy trucks in the Bourgogne-Franche-Comté region, a subsidiary of the GMP Participations group, is becoming our premium partner in France. In this capacity, they will distribute the entire towing range of our Italian subsidiary Isoli (a subsidiary fully owned by KLUBB Group) in the French territory.
Isoli's towing vehicles are designed to meet the diversified needs of the automotive towing industry, offering a combination of ruggedness, versatility, and safety. Whether it's for towing light vehicles or heavier loads, Isoli provides tailored solutions for a variety of towing scenarios.
With over 70 years of experience and a well-established reputation in the sector, Isoli strives to provide high-quality towing vehicles that incorporate innovative features and advanced technologies for maximum efficiency. Sustainability, performance, and safety come together to offer reliable tools to handle emergency situations on the roads and accompany you in facing the sector's most demanding challenges.
GMP Truck, a specialized company, is renowned in the field of tow truck and truck fleet optimization.
At the heart of GMP Truck's mission lies a deep understanding of the specific needs of the towing and transport industry. Our partner offers a diverse range of services and products aimed at optimizing every aspect of fleet management. The innovative concept LTA BY GMP allows you to continually optimize your fleet of professional rolling equipment.
GMP Truck offers towing and transport companies the opportunity to gain visibility into their operations, optimize the use of their resources, and reduce operational costs. A range of customized solutions for modifying and transforming existing tow trucks and trucks, integrating special equipment and configurations tailored to the specific needs of each customer.
We are excited about this new partnership, which we hope will bring new opportunities and perspectives.
GMP Truck will be alongside us at the International Towing and Recovery Show, taking place at the Toulouse Exhibition Centre from October 24th to 26th, 2023.
Feel free to come and meet our teams, who will be able to answer all your questions and offer you our full range of towing equipment as well as customized solutions tailored to your business needs.