EGI delivers a firetruck to the SDIS des Ardennes in France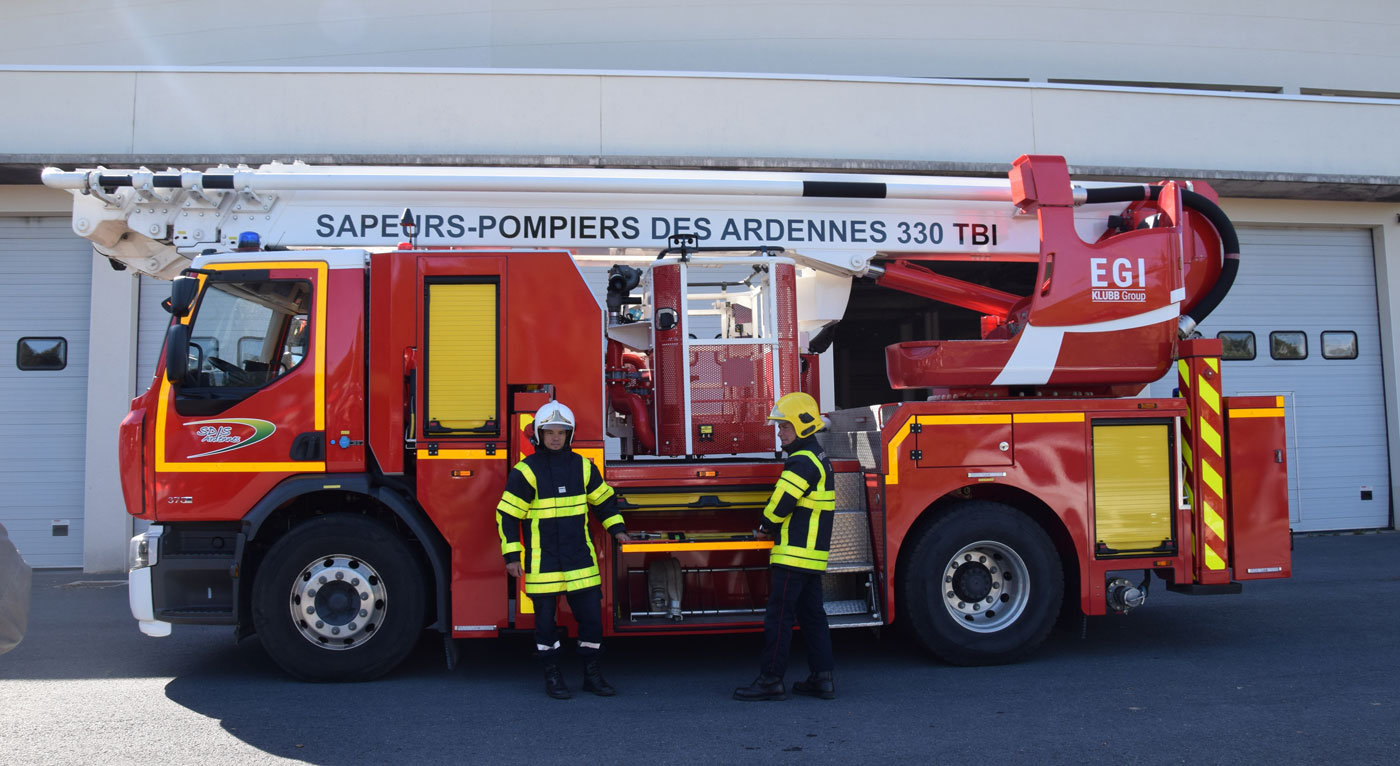 We are proud to announce the resumption of activity of the company EGI with this symbolic return to the market.
EGI, now a wholly owned subsidiary of the Klubb Group, has delivered a 33m firefighting truck to the SDIS in the Ardennes. This Aerial Lift Arm Firefighting vehicle is characterized by extreme compactness. This allows for high maneuverability and ease of use in the narrow streets of Urban areas.
The unit is equipped with a pendulum arm that allows an overhang of obstacles of more than 10m and an automatic stabilization system. The system automatically optimizes the height of the tyres from the ground. Its rescue platform can accommodate up to 5 people (500kg) and incorporates an oxygen supply solution. This Aerial Lift Arm automatically detects the presence of nearby electric fields to avoid any risk of accidents with high voltage lines.
The SDIS des Ardennes have acquired a high-performance and versatile vehicle to ensure the safety and security of the local population.
EGI is a subsidiary of the KLUBB Group, a multi-specialist bodybuilder, which offers transformations of commercial vehicles to the card dedicated to more and more specific applications. With a turnover of more than € 80 million and more than 350 employees, the KLUBB Group is one of the European leaders in the aerial platform market.