Compact aerial work platforms, the discreet asset for communities!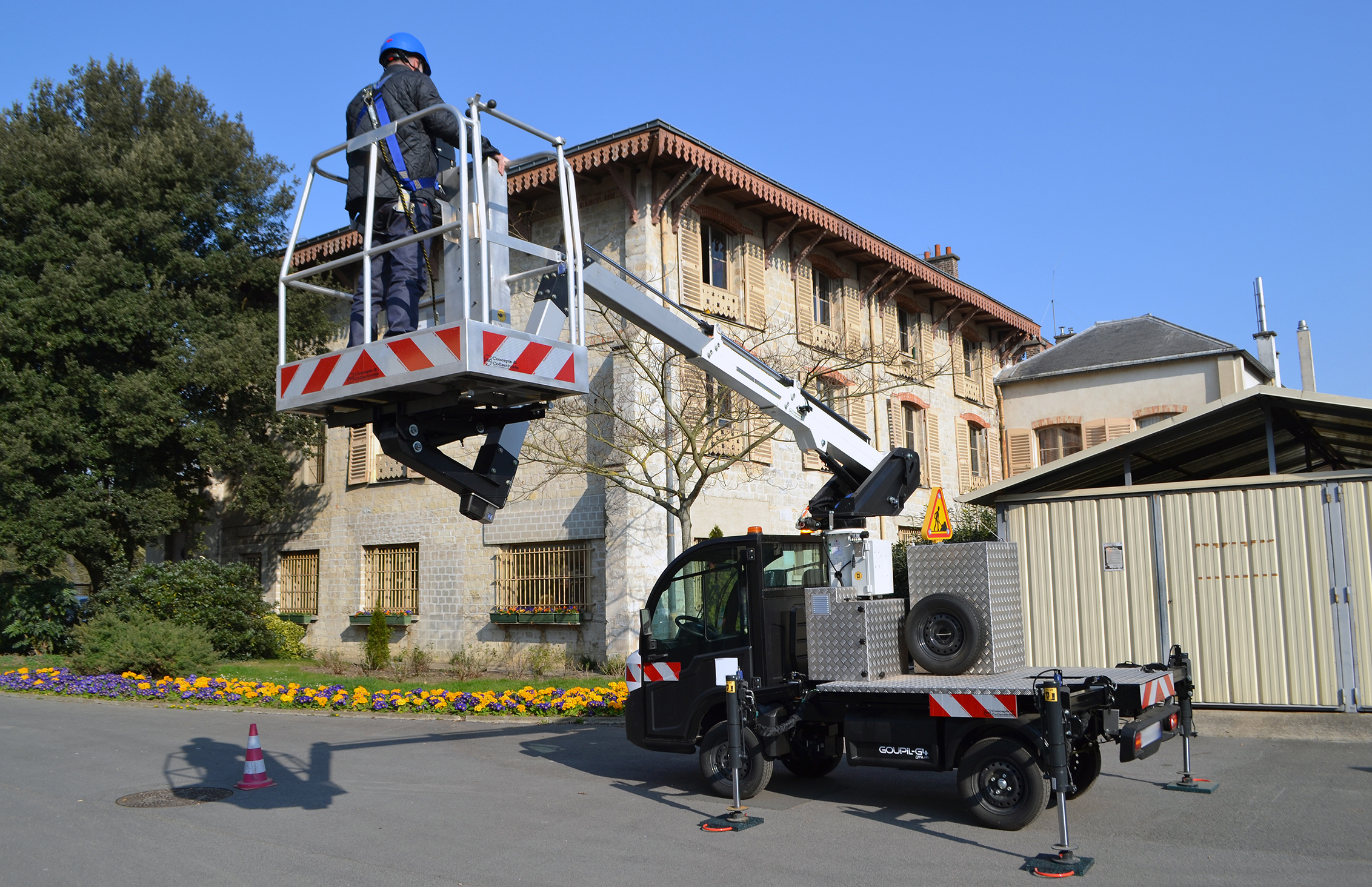 Compact aerial work platforms, the discreet asset for communities
You know as well as we do, aerial work platforms are the safest and most efficient way to work at height. No matter what conditions you may find yourself in, there will always be an aerial lift model that suits your needs.
This article will guide you to the best compact aerial equipment for the type of work you're carrying out in Urban environments.
Compact aerial work platforms, a major difference
In a market dominated by truck-mounted aerial work platforms, the smaller models are almost like UFOs. But UFOs that are very useful when it comes to accessing heights in urban environments or difficult areas.
In fact, there are 3 main advantages to buying compact aerial platforms:
Their small size helps with manoeuvrability
Their adaptability
Their technological progress
A great asset
In the family of aerial work platforms, the largest models are not necessarily the most effective for you. It all depends on how you use them. And it has to be said that traditional aerial work platforms are not particularly well suited to work in the middle of cities. Especially if the city has a historic centre with narrow, steep streets.
This is where compact aerial platforms and their minimalist design come into their own. Smaller vehicles mean easier access to narrow, cramped places without losing agility or efficiency.
Multi-purpose vehicles
From road cleaning to the installation and maintenance of public lighting and the upkeep of green spaces, compact aerial work platforms are true Swiss Army knives for working at height.
A plus for municipalities and communities that do not always have the financial means to own a specific vehicle for each trade.
New technologies for working at height
The final point to remember is that compact aerial work platforms can incorporate a number of technologies within their small size that will make life easier for operators.
We can't talk about these technologies without drawing a parallel to our K20 model. This small aerial work platform, which can reach heights of up to 10m, is mounted on a Goupil G4 chassis.
In addition to its reduced dimensions, this aerial work platform is equipped with the latest generation electric motor. This has a significant impact on the quality of the work carried out and on the nuisances that pollute cities:
No pollution during use
Fuel savings
Longer engine life
Less noise pollution
As you now know, compact aerial work platforms can be a real godsend for working at height in the city. Agility and modern technology are their main weapons.
If you are interested in this type of model or would like to know more about their characteristics, we are here to talk to you.