Bauma 2019: FROM APRIL 8 to 14, 2019 KLUBB TAKES OF TO MUNICH !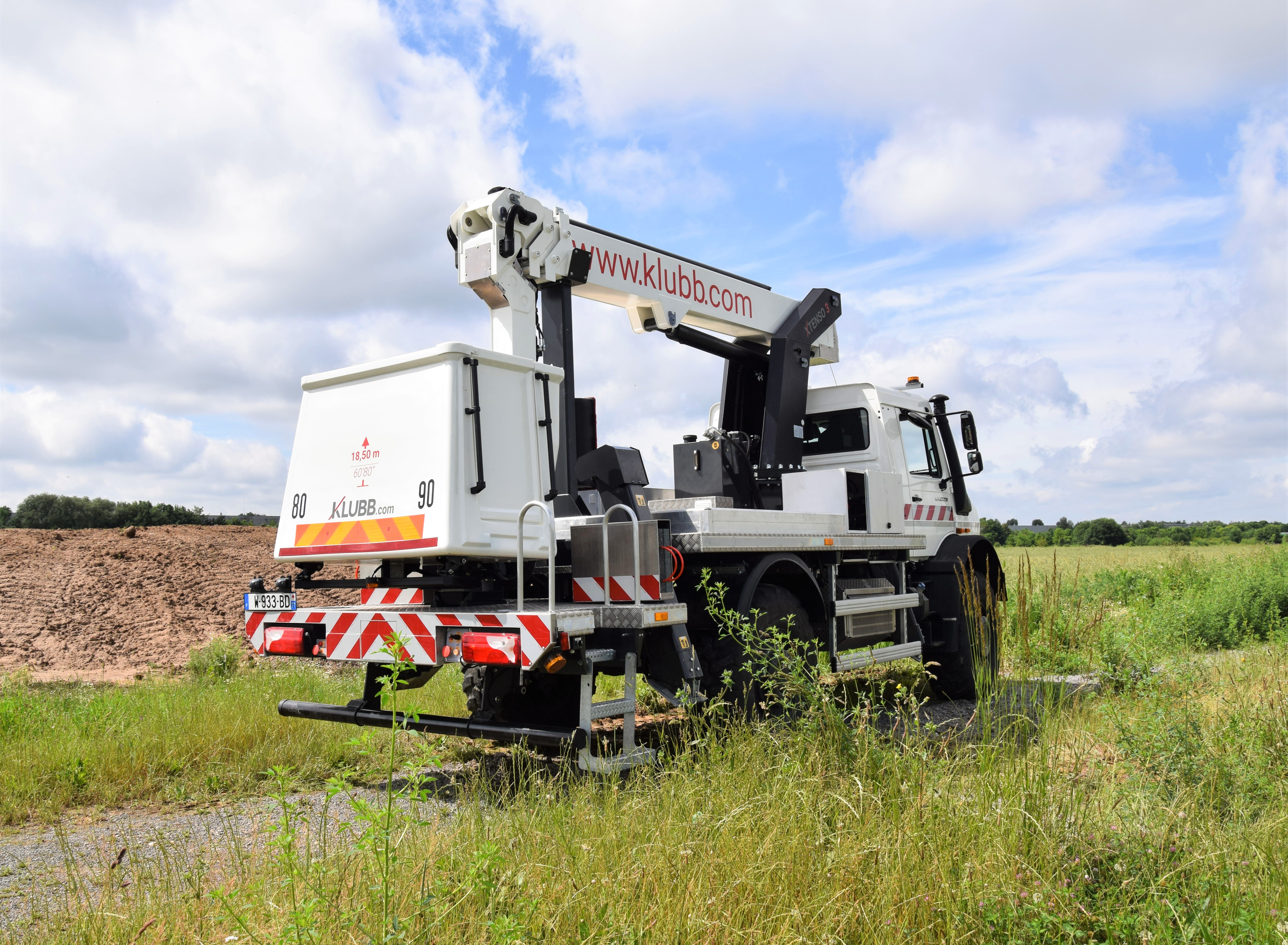 BAUMA 2019, one of the biggest events dedicated to construction machinery, will be held in Munich for 7 days. This world class show is the largest in its sector. For KLUBB, this has always been an excellent opportunity to present innovative and successful products and services. This year will be no exception. Klubb will launch and unveil on the outdoor stand              FS.1106 /07 in Munich, Germany, from 8 to 14 April 2019, some very important innovations for the sector :
We will first of all release our new range of KLUBB aerial platforms on 3.5t chassis: 16 - 18 & 20 m telescopic :  These products are mostly designed to offer customers high performance and cost-efficient aerial platforms. Our goal is to offer you the best Total Cost of Ownership (TCO) of the market and the highest level of performance
Then, we will present our brand new versions of  platforms existing models : 
- K21B mounted on JINBEY GRANSE 16: We will launch the first platform on van for the Chinese market. This cherry picker to be exhibited at the BAUMA Munich has been developed in partnership with Renault Brillance in order to make a breakthrough in the Chinese market. Jinbei New Express provides to users  a super-high carrying capacity of up to 1,080KG to keep a great payload once converted. With a working height of 11.2m and an outreach of more than 6m, this machine will be a fantastic tool for the Chinese companies working at heights, especially for urban environment.
 - K20 mounted on a double cab Isuzu D-Max pick up 4x4 : This machine with a remote turret is very compact and has been designed to work in areas difficult to access in any kind of environments (cities, deserts, mountains…). With a working height of 10.2m and an outreach of 5m, it's the perfect tool for street lightning maintenance, CCTV installation, traffic lights maintenance or telecom works... This machine can transport until 5 people.
- K20 mounted on Peugeot Partner : This nice model has been developed to work on urban environment, it's a great solution to work on reduced space like pedestrian areas. It's very easy to park and it can be fitted with the green pack option in order to respect the environment, save fuel and reduce noise when it's working. The K20 mounted on Partner delivers great performance for its very small size:10m working height and 4.8m outreach with no outrigger. The perfect solution to work fast in cities. 
We will also exhibit best-sellers models :
-
K38P on cutaway Renault Master: 
This K38P aerial platform has a 
working height of 13.8m and a lateral outreach of 8.2m. 
It is equipped with an articulated boom which widens the field of work for the operator.
I
n addition, to improve its ease during interventions, KLUBB offers a 
rotating swivel basket at 2 x 90° 
to avoid obstacles more easily. -
Xtenso 3 on UNIMOG :
The Xtenso 3 by KLUBB is designed for outstanding l
ateral outreach of up to 13.90m with a constant capacity of up to 280 kg,
including during use of the telescopic function of the articulated jib. This platform of 
18.50m working height 
mounted on Unimog is a fantastic solution to work on extreme environment.
We will finally present New range of Platforms by EGI-KLUBB Group :
We will present exceptionnal ranges of
 aerial platforms with insulated boom 
for live working and platforms for
firefighting 
designed and built by EGI-Klubb Group, our sister company. EGI products are used in areas difficult to access in Qatar, China or Chile to clean insulators on high voltage lines as an example. EGI has unique know-how that is recognized around the world.