A significant gain in payload with the Klubb aerial work platform light range!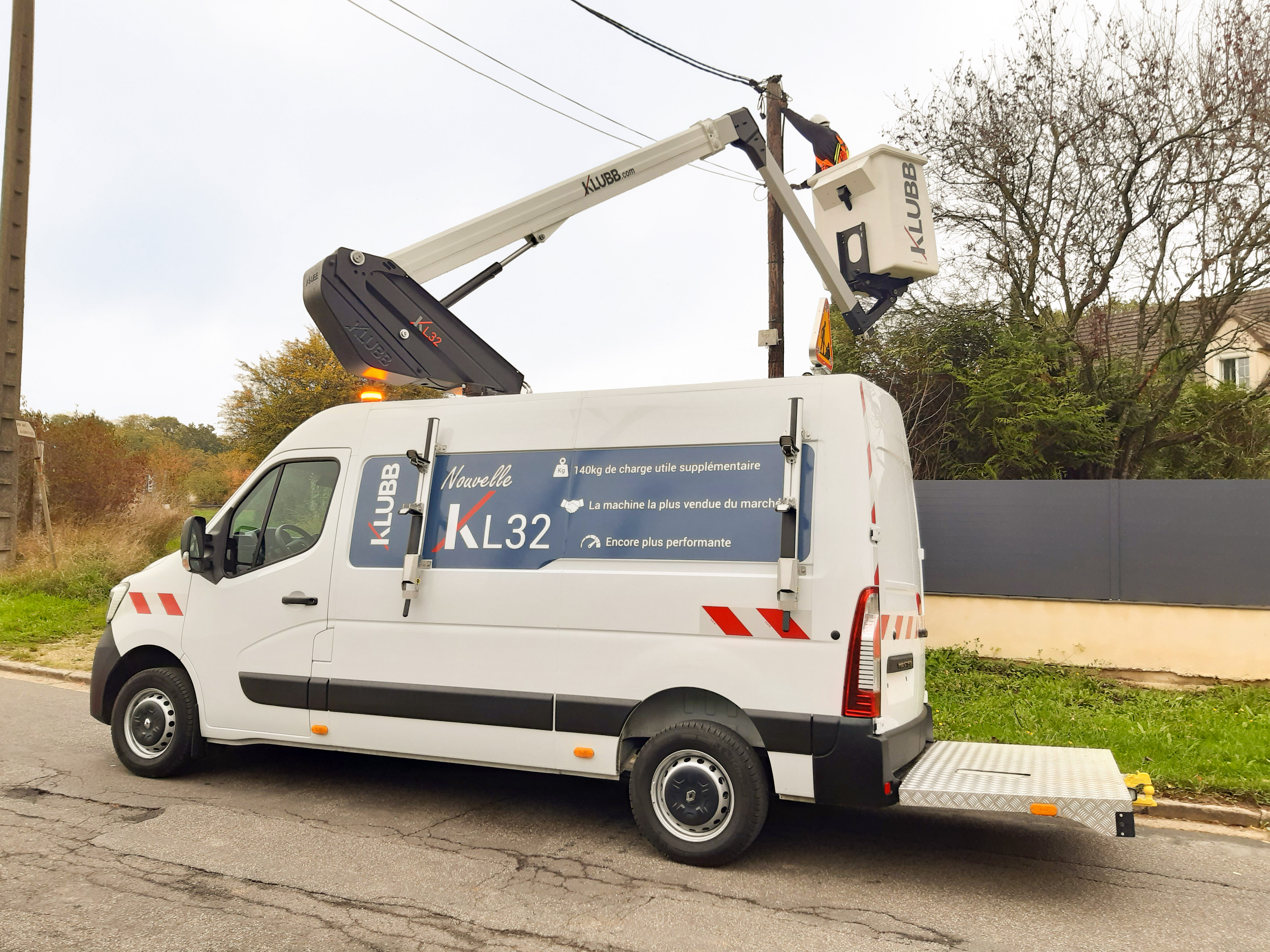 The aerial work platforms market is a dynamic field which is constantly evolving in the last few years and if we look ahead to the next 10 years, this trend will continue.
However, a closer look reveals that the technologies and techniques used to manufacture aerial work platform models of tomorrow are not progressing at the same speed as demand.
A factor that makes all the difference
But you see, there is one technical aspect in particular that is at the heart of the requests and that we have always been dedicated to improve. The weight of the platforms and more particularly the payload saving.
Even today, the enemy number one of the aerial work platform is its weight. Comming from its "corpulence", if we can say it like that, this lifting vehicle draws all its interest and value.
Because it is the weight of the lift that will determine, among other things
its energy consumption (mainly gas or petrol)
A manufacturer's view
At KLUBB, we have always been convinced of one thing, an aerial work platform should be as light as possible to increase its payload.
We know how costly a maintenance or installation job can be, especially if 2 vehicles have to be moved. This is where the payload is interesting because it will give a company the opportunity to reduce its intervention costs by using only one vehicle. A larger payload means more cargo space inside a vehicle. This means that your operators can carry more tools and materials with them.
KLUBB's technical promises
At KLUBB, we have a policy of innovation that is deeply rooted in our genes, which leads us to design new generation aerial work platforms that are defined by vehicles that are :
The most beautiful image that comes to mind is our new light KL range. This aerial platform van has been reduced in weight by at least 140 kg, without compromising its performance on the road or at height. 140kgs less weight which is materialized by 140kgs more payload. A record in the aerial work platform market.
We are proud of our new lift arm design made from high strength steel and aluminium. A winning combination that ensures safety, performance and reduced maintenance costs of the boom lift.
Our van platforms are also designed without outriggers. This is a big asset for the weight of the vehicle that does not need to carry them anymore. This means a gain in payload without compromising the stabilization of the vehicle which is done thanks to the wheels of the platform.
We are also genuinely concerned about greenhouse gas emissions. Our role as a manufacturer is to offer products that are not only efficient but also and above all environmentally friendly.
This is why we are developing more and more new models of green aerial work platforms (100% electric, hybrid and natural gas).
At the moment, electric energy is very popular on the market and the public authorities, but the autonomy remains a weakness of all electric vehicles, especially those with bodywork.
Here again we work directly with the car manufacturers and our partners all over the world to find efficient solutions for working at height without polluting.