A complete light vehicle range redesigned for the European aerial work platform market.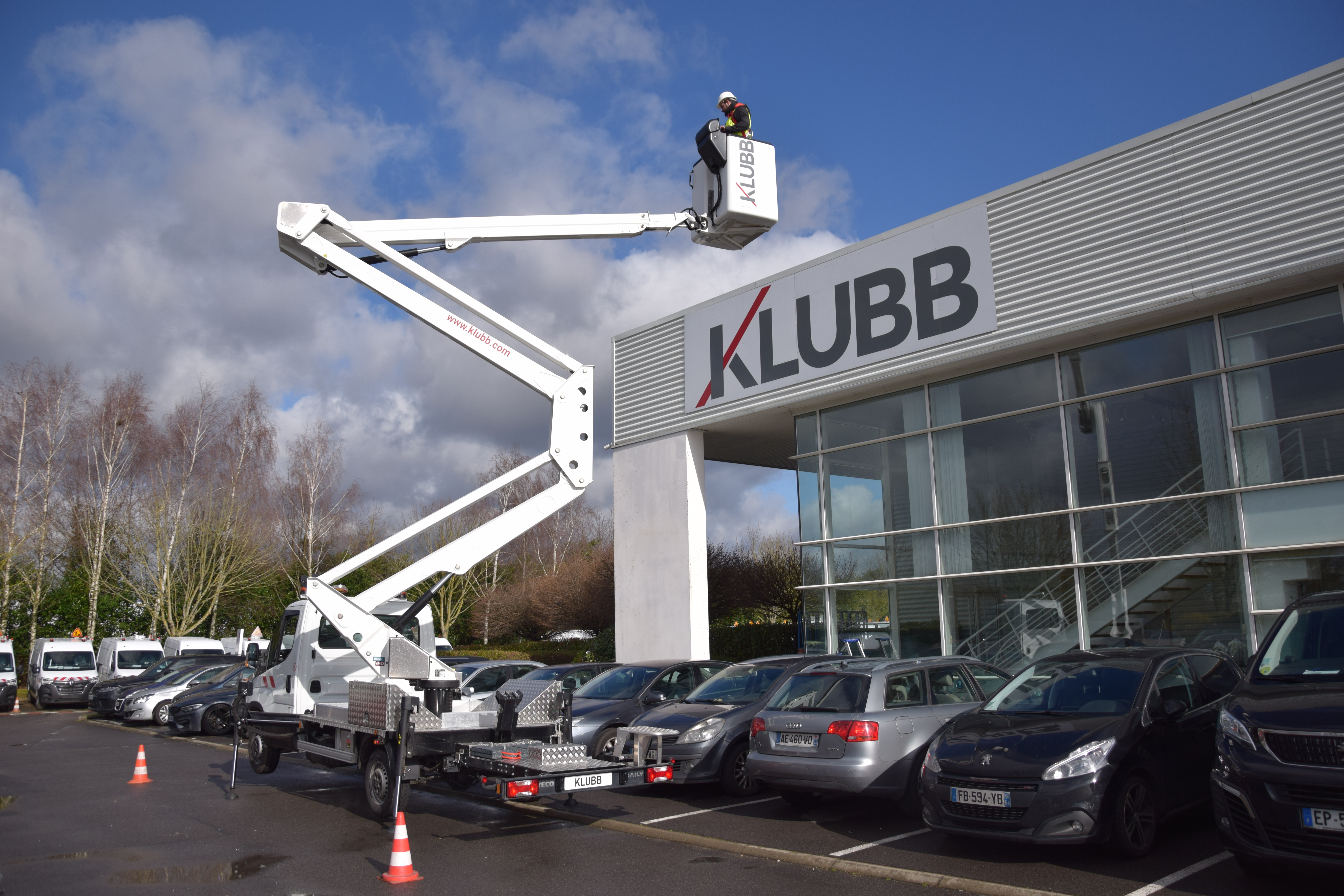 These initial projects enabled Klubb and Isoli engineers to get to know each other and work together. Above all, it allowed the teams to share new ideas.
From this cooperation, two new product lines have resulted:
The telescopic range, called PT:
Three new models are being launched this year: PT 160, PT 180 and PT 200.
They correspond to 16, 18 and 20 m platforms mounted on Iveco or Isuzu chassis.
These platform mounted on 3.500 kg cab body vehicles, are ideal for lifting workers to work at heights in industrial, construction and maintenance applications.
The articulated range, called PNT:
The Isoli company, well known for its articulated aerial work platforms, has further improved its range of its three flagship models ranging from 20, 22, and up to 24 m on an Iveco or Isuzu base.
The new PNT 200 H offers great stability with outriggers in H type, the PNT 240 in the light version, can reach 24m and ensures a remarkable outreach.
The new features of these machines can be seen on the KLUBB stand at the next Apex fair in Maastricht and at the JDL Expo in Beaune.
Other machines will also be on display at Apex, including our new KAT 42, in its lighter version. This articulated aerial work platform has been designed to operate in extreme environments with difficult access. This aerial platform mounted pick-up is equipped with an articulated boom that allows you to reach a working height of 13.80m and a lateral offset of 6.70m.
Have a look and try these new models on our booth at Apex 2023 (booth 1280) and JDL Expo 2023 (booth C31).