100% electric: Klubb launches its first electric lift mounted on Goupil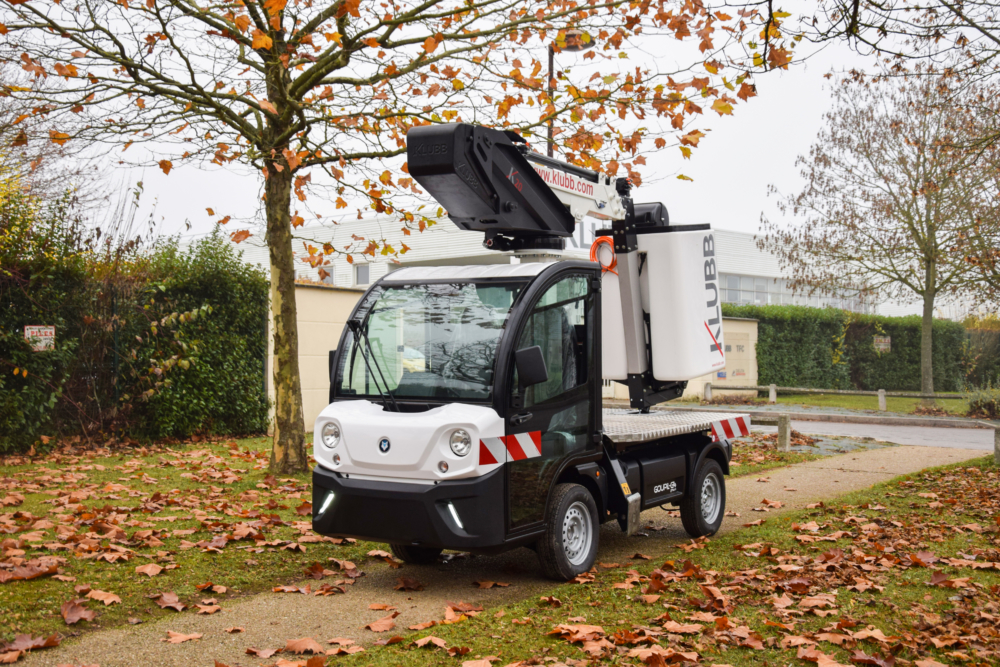 Klubb presents a new version of the electric lift K20 on Goupil G4. With this new model, Klubb is now the manufacturer offering the widest range of electric lifts mounted on electric vehicles on the market.
KLUBB, French designer and manufacturer of aerial platforms, announces the launch of a new version of the all-electric lift
K20 mounted on Goupil G4
. 100% electric, it is a very powerful solution for working in pedestrian or residential areas. This lift on small electric vehicles, developed in partnership with the company Concepts and Communities (C & C), is distinguished by its ability to work on sidewalks with a vehicle width of 1.5m and autonomy of 70km on the road. With a working height of 10m and an offset of 4m, this electric lift is ideal for all cleaning companies, public lighting or maintenance of green spaces and of course for local authorities involved in an eco-responsible approach C & C is a body builder specialized in conversions of intra-urban vehicles. Its highly innovative approach and its technical knowledge of the Goupil G4 has made it possible to develop a machine that is perfectly suited to working at heights in urban areas. The K20 on Goupil is a great addition to the range of Klubb electric platforms wich already includes the K20 on Nissan eNV200 and the K26 on Master ZE. KLUBB is now the leading French manufacturer of aerial lifts with more than 1,400 lifts produced per year for French and international markets. KLUBB is present in 18 countries, in particular through a network of professional distributors who sell and maintain its lifting solutions.