Who is responsible for the safe operation of the aerial platform ?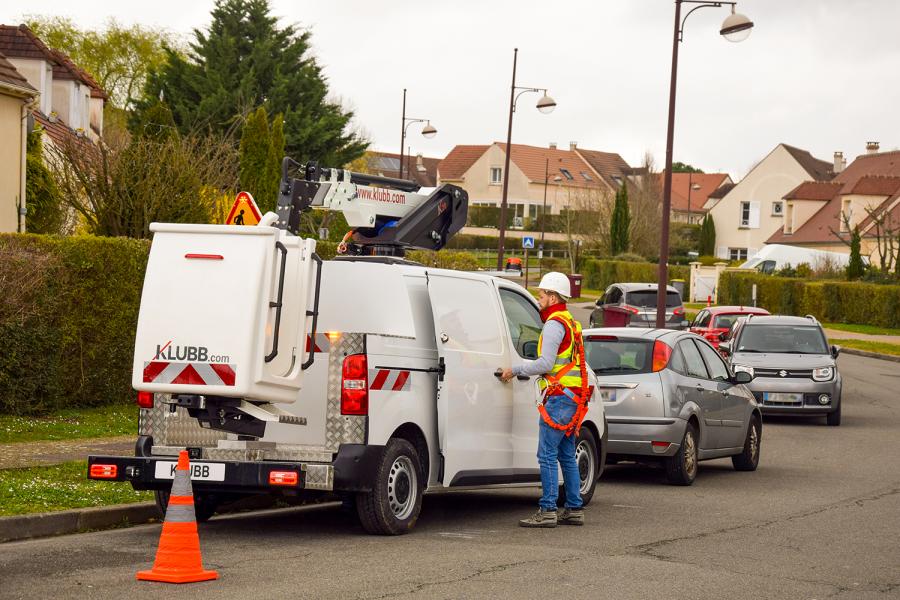 When working at height with a cherry picker, there must always be a designated person in charge. This designated person in charge is responsible of the safe use of the aerial work platform, but also of the safety of the road users.
However, although this person remains responsible for safety during an intervention at height, he or she is not the only one responsible for the proper operation of the aerial work platform.
Let's see in detail who the different supervisors of the aerial work platform are and what to do to improve security of operations.
User and supervisor responsibilities
Here are some tips and recommendations to ensure that your work at height goes smoothly as an user and supervisor it is their responsibility to ensure this:
Make sure you have the necessary skills and qualifications to use a cherry picker.
Make sure you are authorised to use a cherry picker.
When you are no longer using your aerial work platform, make sure you lock or disable its controls to prevent fraudulent use.
If the aerial work platform fails, immediately notify the technical managers and any other legitimate parties.
Before working in a building, be sure to notify the person in charge.
Ensure that all aerial work platform equipment is regularly inspected and properly maintained.
Only competent and trained technicians should carry out repairs on an aerial work platform.
Aerial work platform inspections must be carried out in accordance with all IPAF requirements. Inspections should be carried out each time the equipment is used, weekly, monthly and annually.
Sales (or Safety or Quality) Manager responsibilities
Orders for aerial work platform repairs can only be processed after approval by a safety representative.
Competent and trained technicians must carry out repairs and maintenance of equipment in accordance with IPAF standards.
A technician must be able to provide and present the required trained aerial platform technician credentials and provide the necessary service and parts manuals to validate original equipment procedures and/or facilitate necessary repairs.
These credentials must be presented prior to any repair so that the technician's qualifications can be verified.
Supervisors' Training Responsibilities:
Supervisors are responsible for trainings :
Define the training needs of employees in the operation of aerial work platforms and that this is part of their job scope.
Obtain the necessary training.
The supervisor must apply for training for the standard aerial work platform operator course. A trained and certified aerial work platform instructor, familiar with the operations and requirements of the units in question, should conduct the safety operator training courses. The credentials of a training instructor must be presented prior to any course so that the instructor's qualifications can be verified.
Provide standardised training and relevant information to ensure that personnel are qualified to operate all aerial work platforms on site.
The supervisor's role is also to :
Keep an up-to-date list of aerial work platform operators.Verify the correct use of aerial work platforms on site
Verify equipment testing.
Inspect equipment supplied by contractors and used on site to ensure that it meets minimum safety standards.
Provide assistance to building managers/supervisors with the inspection, operation and maintenance of aerial work platforms, and assist in the management of maintenance and repair contracts as required.
Coordinate safety inspections of equipment with division heads or designees.
In coordination with the Human Resources and Services Department, conduct periodic aerial work platform operator courses with on-site personnel and special aerial work platform safety orientation courses for all on-site contractors.
Maintain operator certification and licensing records.
Building Managers or User / Owners:
Because proper maintenance is vitally important to safe use of aerial work platforms, the owners bear principal responsibility for maintaining aerial work platform equipment while it is in use within a facility.
The facility manager should work with a supervisor to ensure regular inspection and schedule maintenance repairs of all equipment when it is inside a facility.
Building managers and supervisors are responsible for safety inspections and in administering maintenance and repair contracts.