How to use a cherry picker?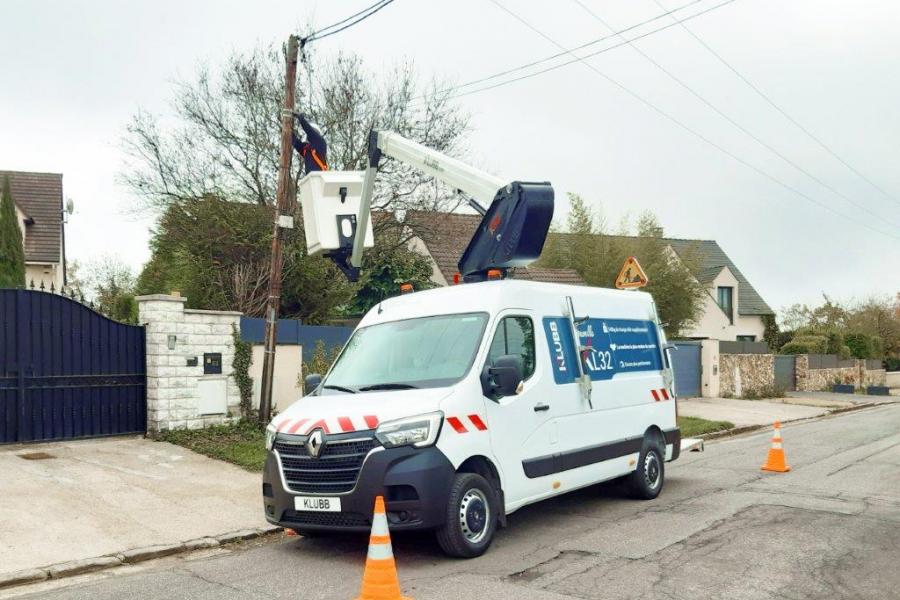 For your work at great heights, aerial work platforms are reliable and versatile machines capable of elevating one or more operators depending on the basket load. Their characteristics make them indispensable in many applications: tree pruning, electric maintenance, deployment of the fiber network, renovation of façades, roof maintenance...
But before handling a boom lift truck, whether it is a light or a heavy vehicle, the company must ensure that the operators are qualified. A driving license is required and a training in the usage and awareness of the manipulation of this type of equipment is strongly recommended. Keep in mind that making operators aware of the risks and training them well on the vehicle can significantly reduce the number of accidents.
An aerial work platform is made up of :
- A carrier vehicle: van / chassis / truck / pick up,
- A telescopic or articulated boom,
- A basket that can carry one or more operators,
- Two workstations, one in the basket and the other on the ground,
- And depending on the platform, 0, 2 or 4 outriggers.
When you first arrive on site, the most important thing is to park the vehicle, stabilize it if necessary and check the working environment. Do not hesitate to consult our article on checklists before using a cherry picker.
Once all the usual checks have been carried out, you can start using the aerial work platform in optimal conditions. Two operating stations are at your disposal: one in the basket for positioning and motion in the work area, the other on the ground, on the carrier, to control the boom in case of emergency.
Once in the basket, three joysticks are available on the control panel, one for lifting and lowering, one for extending or retracting the arm and one for the rotation of the basket. The use of the equipment is simple and intuitive but if you have a problem and the basket gets stuck, there is always a manual solution to bring you back to the ground.
As you can see, the use of a MEWP is simple, but awareness and respect of safety rules are imperative in order to work safely at height.
At Klubb, we have a wide range of aerial work platforms available, both new and used. All your missions at height will be carried out with the best quality equipment.