14 rules for a better aerial platform safety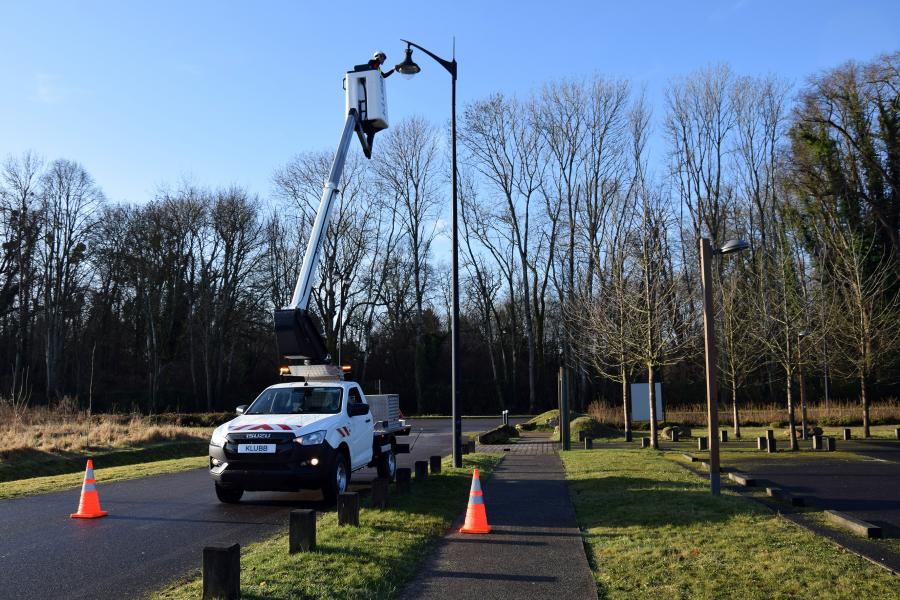 For particular jobs, operators need to work at height instead of keeping their feet on the ground. To do so, they have plenty of solutions. To reach some height areas, workers can obviously use machines like aerial work platforms, aerial ladders, scissor lifts, boom lifts or even bucket trucks etc…
You know it as well as us, every work has its hazards and risks involved in it. But when you look at working at height a little more closely. You soon realize that this kind of situation requires more attention, more preparation, in order to provide workers a safety routine.
The most efficient (and safe) way to work when using an aerial work platform is to be trained. A training course that allows you, as operator, to familiarize yourself with safety procedures and rules, both for yourself and for other road users.
For example, in France, it is not required, but strongly recommended, to take the CACES to validate one's skills as an aerial work platform operator. At European level, the IPAF issues the PAL, which also serves as a "driving licence".
Having a thorough knowledge of the risks and hazards you could face or cause to your colleagues or pedestrians when using a cherry picker is a great advantage and a guarantee of safety.
The relevance of vehicle inspection and maintenance
To ensure the safety of operators using an aerial work platform, it is imperative that regular inspections and maintenance are carried out. It is recommended that the aerial work platform be inspected before each use and that at least 2 thorough inspections of the machine be considered.
For example, look for and make sure :
Controls of the aerial work platform are functional.
The emergency lowering mechanism works.
Check the wear.
Check for proper fluid levels and no leaks.
Be careful, do not try to modify your aerial platform without notifying the manufacturer. By changing something inside the machine you may alter its structure and stability. The manufacturer is the only agent able to operate some modification on a lift and avoid you by consequence to fall during operation at height
14 Aerial work platform safety tips to help you
Using an aerial lift properly is about being logical and smart. To help you in your daily routine, here are some practical tips that you can follow to ensure you're safe when working at height.
Make sure that the lift you are going to use is suitable for the work to be done
Make sure that loads are within the payload capacity and are stowed properly
Use outriggers when needed
Check for any debris or uneven surfaces in the work area
Check that the work area is free of clutter like power lines
Avoid using aerial lift outside in bad weather and high winds.
Don't use your aerial platform as a crane
Equip yourself with the right fall protection equipment
Make sure that guardrails are installed and access gates are closed before raising the bucket.
Keep both feet on the bucket and do not reach too far out.
Don't try to use lumber or ladders in order to get additional height.
During operation, do not step on guardrails or gate rungs
Do not climb out of the platform for any reason.
If moving the aerial platform voluntarily, maneuver slowly to keep an eye out for any hazards or obstructions that may arise.