Why choose a van-mounted aerial platform for your heightwork?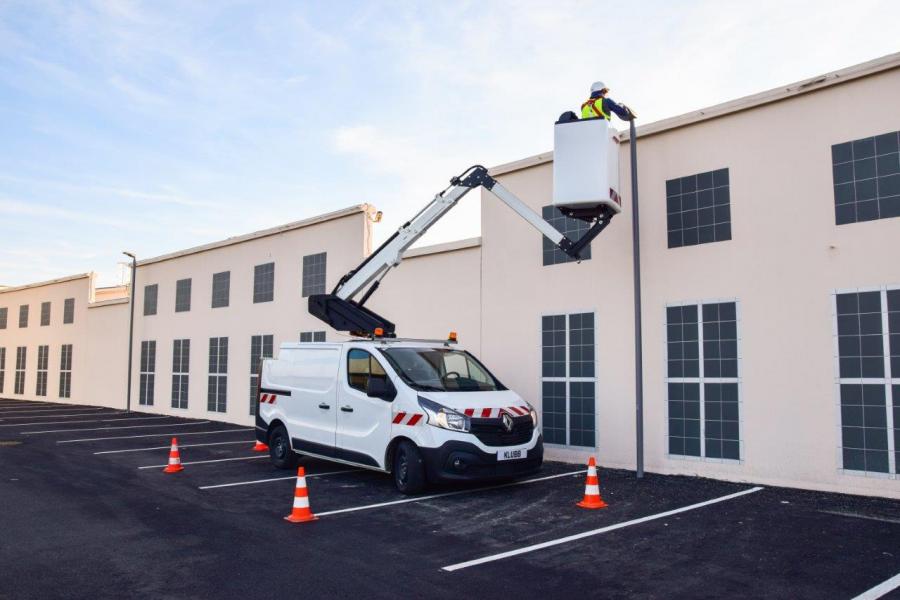 🔎 Whether you're active in the Telecoms, Construction, Building, Urban Maintenance, Pruning, or any other sector requiring elevated access, adopting a van-mounted aerial platform can significantly transform your way of working. Here's why ⤵️:
1. Increased Efficiency:
A van-mounted aerial platform provides quick and easy access to high areas, reducing the time and effort needed to perform various tasks. With its lifting mechanism, you can reach hard-to-access spots in no time, resulting in enhanced productivity on the job site.
2. Enhanced Safety:
Your employees' safety is a top priority. Van-mounted aerial platforms are designed to offer a safe working environment at height. They come equipped with safety features such as barriers, harnesses, and emergency stop systems.
3. Unmatched Versatility:
Our van-mounted aerial platforms are available in a range of sizes and lifting capacities to meet your specific needs. Whether it's urban or rural interventions, electrical and telecom installations, industrial maintenance, or even events, our versatile solutions perfectly adapt to various scenarios.

4. Optimized Mobility:
Vans equipped with aerial platforms provide you with the mobility needed to quickly move from one site to another. No need to rent heavy and bulky equipment for each project. You save time and transportation costs while always having the necessary tool at your fingertips.

5. Noticeable Cost-Efficiency:
Investing in an aerial platform translates to substantial savings. You eliminate recurring equipment rental costs and optimize the use of your in-house resources.

6. Professional Image:
Using a van-mounted aerial platform demonstrates your commitment to quality and efficiency. This enhances your company's professional image, instilling confidence in your customers and partners.